Hey guys, today in this article, we are going to discuss the 10 up-and-coming digital marketing trends you need to watch in 2022. So keep reading.
The digital marketing industry grows and evolves at a fast pace. To keep up with the growing complexities of new platforms, channels, and technologies being practiced in digital marketing, it is essential to regularly update your information and keep up with the latest digital marketing trends. To maintain relevance in marketing, you need to familiarize yourself with all different kinds of technologies and tactics being put to use to promote brands and enterprises.
The year 2022 will be no different, and we will continue to see new trends in the digital marketing space. Without a doubt, digital marketing St George has been the most influential form of marketing since the beginning of the Age of the Internet and has gained more momentum due to the pandemic that forced us to stay inside and spend more time on our digital devices than ever.
To help you get an insight into the latest digital marketing trends, we have put together the below points that you can leverage to improve your marketing strategy for the upcoming year:
10 Up-and-Coming Digital Marketing Trends:
2. Reach Out To Millions Through Email Marketing
3. Videos And Live-streaming Gain Momentum
4. The Data War
5. Perfect Storytelling To Become A Pro
6. The Rise Of Voice And Visual Search
7. Mobile Friendly Content Indexing
8. Personalization Is The Key To Content
9. The Evolution Of Supply Chain
10. The Metaverse
1. The Magic Of SEO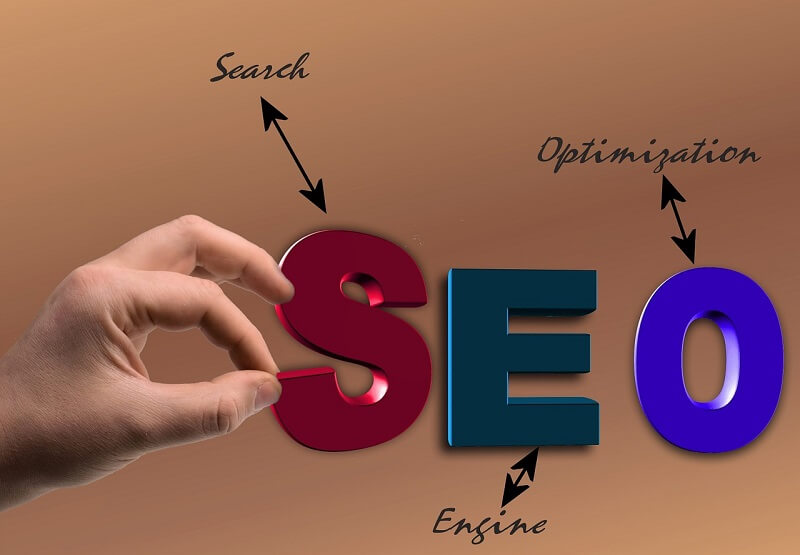 As we all know, SEO is one of the famous and widely used digital marketing trends. All digital marketing experts across the world follow SEO practices as a rule of thumb. SEO and keywords help optimize digital content and improve the web ranking of websites. There are many prominent SEO tools, like Google's Page Experience Algorithm launched recently in March 2022, that you can use to assess important factors such as page loading speed, engagement rate, and site security, among other metrics.
Employing good SEO practices for your website, guest posting, and other media content will help you gain relevant traction in your lead generation process. Over the recent years, SERP snippets have increased in popularity. Snippets have become more helpful than full-fledged website pages because they offer fast and accurate information. Also, the rise of voice search and IoT devices strongly support this feature
In the race to get top rankings on the first page of google search, many companies use a mix of different SEO techniques as advised by SEO experts. Hence, high-quality content is the key to greater visibility.
2. Reach Out To Millions Through Email Marketing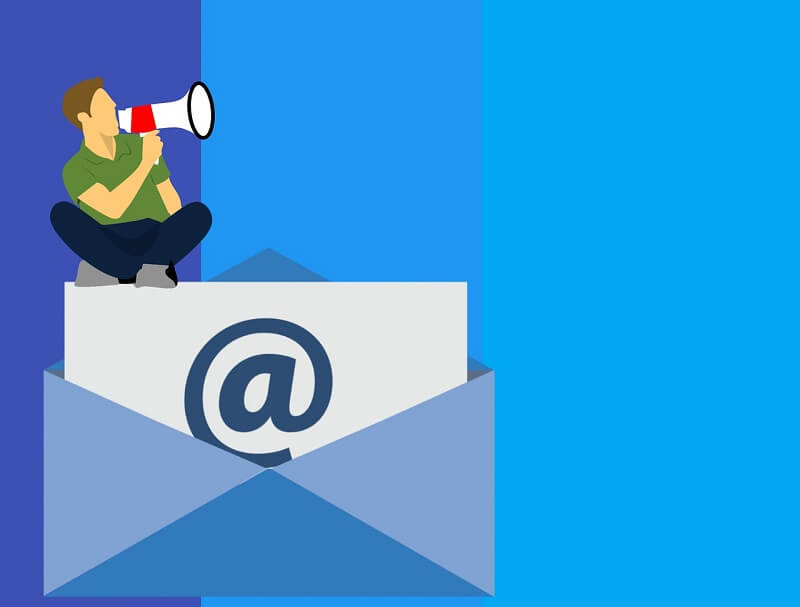 Email marketing has been a tool that has maintained its relevancy and success in boosting sales and brand awareness throughout the years. It is a polite but powerful method to reach out to your customers without imposing on their social media or personal time.
Many people feel that the email marketing landscape has become saturated. Also, it is an irrelevant channel for gaining the attention of consumers, but that is a misconception. Email marketing can be a personal effort to remind existing customers that your brand offers excellent deals. You can use automation and AI to segregate your customer base geographically to provide them with discounts, season's first reveals, and other lucrative deals to ensure high engagement with your brand.
With privacy becoming a growing concern for the public, email marketing is a channel that can reach out to a larger audience without infringing on their private time on the internet.
3. Videos And Live-streaming Gain Momentum
Consumers are increasingly relying on short videos and reels to appease their thirst for quality and enjoyable content on social media platforms. The popularity of social media platforms like Instagram and TikTok speaks for the evolving preference for content consumption amongst the general public, and marketers have zoned in on this trend.
Many brands have hired and contracted social media influencers to promote their products in a fun and engaging stance that gains positive attention from the viewers and followers of that influencer. This strategy, mixed with multi-channel platform promotion, has earned positive reactions and higher global sales for brands.
In recent times, many live-streaming platforms have come up and are gaining momentum in terms of viewership and free-content popularity. The pandemic has boosted the popularity of live video content and offered a great alternative to in-store shopping. Targeting popular live stream channels to promote your products is becoming the new trend that marketers follow.
4. The Data War
Google is soon going to phase out third-party cookies, leveling up on the privacy front. With growing regulations on privacy, data breaches, and access to free data, marketers will soon have no choice but to rely on first-hand consumer data. First-party data is set to become the foundation on which all future marketing campaigns will have to be built. Also, companies who have not moved in on this method will have to struggle to survive the competition.
A large number of companies today rely on social media data to analyze the preferences of their customers. And they need to quickly think of alternatives for this method so as not to lose their data mines. Brands will have to integrate data collection methods that don't infringe on the privacy of customers, and marketing with first-party data generation in mind will have to be a pivotal point in campaigns.
5. Perfect Storytelling To Become A Pro
Storytelling is the next trend on our list of digital marketing trends in 2022. Many brands have tried and failed to perfect the art of digital storytelling to captivate the attention of the public. In order to hit on target, companies need to leverage digital storytelling and create value and relatability in the minds of their customers rather than just creating digital content in bulk.
Compelling content should be about; "how clients can find value in your products and services" rather than flaunting stories about your brand's success. Storytelling is a content form that has proven to be more effective in engaging the attention of the customers than unlinked pieces of content. It intrigues the audience to know more about your brand, products, and how they can make a difference in your life.
The power of visual content has backed storytelling to capture the attention of audiences as research shows people are more likely to consume visual content over readable content.
6. The Rise Of Voice And Visual Search
Thanks to voice assistant tools like Amazon's Alexa and Google's Assistant; voice search has emerged to be a popular area of search choice and marketers will have to adapt to this. As mentioned above, snippets of content provide fast information to users on the move and are featured as a result on voice search devices.
The explosion of smart speakers and assistants is definitely influencing the way design content. Therefore, consumers are expected to use voice search more in the near future – 61% of those aged 25–64 who already use a voice device intend to use it more in the future according to research by PwC.
The importance of visual communication should be a familiar topic to all those studying digital marketing; in recent years with the high popularity of previously mentioned examples; Instagram and Youtube as channels of promotion with high engagement and interaction. Many brands have already gained a first-mover advantage by launching visual search options in their apps wherein you can simply search for a product or alternative by uploading photos.
7. Mobile Friendly Content Indexing
We hold the entire world within our hands on our smartphones. The pandemic has pushed the global audience to rely more heavily on the services offered on their mobile devices; such as online shopping for not just clothes but even daily necessities. Marketers must realize the importance of mobile-friendly content and use the power of digital marketing tools accordingly.
Marketing developed around the concept of mobile-first indexing structure considers the factor of accessibility. Almost everyone has access to mobiles and the internet and can thus be a target market for your product; where you may want to expand your business. From push notifications to an app for every brand and service, the mobile itself is an element of digital marketing.
Right from social media, and eCommerce, to AR, VR, and first-hand consumer data, mobile-friendly content is the key to higher consumer satisfaction and interaction.
8. Personalization Is The Key To Content
As our list progresses, we have encountered many useful digital marketing trends, allowing you to boost your marketing strategy. A survey by Epsilon said; that consumers are more likely to do business with brands that offer a personalized experience for them. Many brands today are still not coming to terms with the importance of personalized digital content; and how it drives higher consumer sales and brand loyalty.
Today's technology allows digital marketing teams to analyze the data and patterns of problems customers face. Also, it devises a solution that compensates for that. So why not take advantage of that? By integrating consumer-centric marketing technology and data-driven insights, you can achieve higher ROI on all your marketing efforts.
Today, many marketing messages flood into society thus it has become white noise. To capture the attention of the viewers, personalized messages can form a real connection between the brand and the consumer.
9. The Evolution Of Supply Chain
Any buffer in the supply chain always has a negative impact on the customer experience. To overcome this, employ the technologies available today and use AI to weed out any supply chain bottlenecks. As a result, it may cause your business to lose customers.
As a business, you need to align your marketing goals with your stock capacity to be fully efficient in your marketing goals. Chelsea Cohen, the co-founder of Amazon's inventory management platform, SoStocked, says; "Your buffer stock, or backup inventory, safeguards you from stocking out during unexpected upsells," Cohen added. "It ensures that there's always enough product available to meet shipping deadlines. So, customers won't have to wait extra time for their order while you restock."
Additionally, the experience of undergoing a pandemic has taught us the great importance of good supply chain management for a smooth lifestyle and business.
10. The Metaverse: Digital Marketing Trends
Today the metaverse doesn't just mean the brand launched by Facebook. It has come to cover the entire community of Augmented Reality ( AR), Virtual Reality (VR), Non-Fungible Tokens (NFTs), and 3D holographic.
Metaverse is generating a lot of buzz as more and more companies are venturing into the vertical of virtual reality. Marketers can get a closer look at the personal experience of users while they use or operate a product. These insights are invaluable to them in terms of brand and product development. Furthermore, the quickly advancing technology has allowed marketers to experiment with virtual space; as the next web where all the action will happen.
Many brands have started allowing bitcoins as a mode of accepted payment and using NFTs to promote their digital assets. This shows that brands still have a lot to earn from the first-mover advantage.
In Conclusion
Although digital marketing is a rapid vertical; it still relies on some of the old-time digital marketing trends. These marketing trends put customers at the top and center of all marketing endeavors. Some of these digital marketing trends and digital marketing tactics may be familiar to you and some might be completely new, that is why it is always essential as a marketer to keep updating your knowledge to see what's going on around the world and how it can benefit your brand.
Author Bio-
Erik Watson, a content crafter at GoodFirms intends to share his outlook on the fast-paced tech industry and all the new and exciting global trends with the audience through his writing. Also, a writer by the day, and an avid reader by the night; Erik enjoys exploring different genres that help him grow as a writer and individual.