Hey guys, today in this blog post, we are going to discuss how to use Google my business to get more customers in 2022? So keep reading.
Google business is the future of local search. It's an easy way to get your information across Google Maps and Search Results, just like Bing or other engines do! Brands are using paid placement to dominate the search engine rankings. This helps you take top billing for product-related searches and local listings in your industry-related keywords. This advantage can help propel customer engagement numbers significantly higher than they would otherwise be without this strategy! You can generate more calls and leads. You'll also see an increased number of sales through Google's free services!
Digital Marketing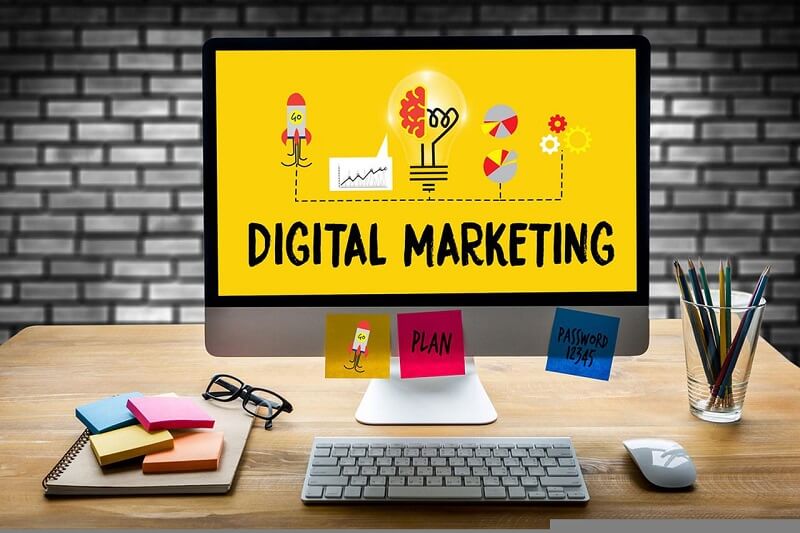 Digital Marketing is an integral part of any company's success today. Businesses need to have a website and promote their brand, products, or services through social media to succeed! And if you're not already on board with this trend, then maybe now may represent the perfect time because there are so many companies jumping onto the digital marketing bandwagon which means more opportunities than ever before (especially when they give away things like Google Ads). The importance of local marketing cannot be overstated. Without it, your digital presence will only rank you on search engines like Google and Bing – not to mention all those potential customers could walk right past your stand-in store without ever seeing what's inside! What's the best way to get customers into your stand-in store?
The answer is simple. Get listed in Google My Business Listings! This free tool offered by Google can help promote local businesses like yours and bring more attention than ever before, all without breaking a sweat or spending any money at all! Google Map SEO is a great way to list your business and garner more traffic!
What is Google Business Profile (aka Google My Business)?
Google Business Profile is a free way to create an online presence for your company. You can list all the vital information about what you offer, where it's located, and who provides services with this service! If you want to be visible on Google services like search, maps, and shopping, creating this free profile is an excellent way for people. Your business information may appear in their searches which means they'll find what makes your company unique!
Google Business Profile is an essential tool for any business that wants to be found online. It can help you reach more customers and get new leads, which is essential in today's competitive market! The Google Search Console is an excellent tool if you have an online-only business. It will allow for the tracking and management of all your website's different aspects, from traffic sources (eCommerce or organic) -to how people engage with content on there—tracking everything in one place!
Why Do You Need a Google My Business Account?
Get Discovered in Google (And Google Maps)
Where should you start when you want to find something in your area? The local yellow pages or an online search engine like Google are good options. But suppose it's possible for your business name and information on the internet. In that case, one place will always bring up all related results – a successful Business Profile with real web traffic from relevant keywords!
You can use your Google My Business listing to improve local SEO and show search engines where you're located. A profile for a business will appear when people look up nearby places using maps, so this information must be accurate!
Control Your Online Business Information
Your Google My Business profile is the perfect way to control and update all of your contact information, business hours, and other essential details. You can post updates to share that you've expanded services, temporarily closed, or fully reopened. Google Business Profile has local solid SEO, so the information shared will rank above third-party sites with outdated details – this is great for ranking in your area!
Build Trust Through Reviews
It is vital to have a positive review system to help your business grow. Reviews can be an excellent way of building trust and credibility with potential clients and giving you more information on what people think about the services or products offered by your company! Google gives you the information that helps make your business more successful. They provide combined star ratings and space for detailed reviews, allowing customers to share their experience with any given company or product to determine if it's worth going there next time they need something done!
Google My Business is a great way to get feedback on your business, but it can be scary when you know that every review will appear publicly. Positive testimonials are not enough to rank a product high on the search engine results page (SERP), as they can be influenced or paid for by companies who want their products higher up in the rankings! Google factors in the tone of voice used by positive and negative reviewers when ranking pages.
How to Set Up a Google Business Profile?
Sign in to Google Business Profile Manager
If you're already logged into a Google account, this should be done automatically. Otherwise, enter your usual login details or create an account with the company for easy access to all of its services from one place!
Add Your Business
Choose a name for your business. If it does not appear in the dropdown menu, click Add Your Business and type in what you want to call this company below before continuing with the next step!
Enter Your Location
The business owner should enter their physical location, so customers know where they can visit them. You may also be asked if your company offers services or deliveries in person, and then click Next for more information on how these work! Google will now ask you to specify which region of the country your home address is in. Choose from this dropdown menu, click Next, or press Enter for automatic typing!
Fill in Your Contact Information
If you want to be reached by customers, enter your business phone number and website address, so they can reach out. You don't have to input a landline or cell phone if that doesn't suit your needs better!
Verify Your Business
Enter an accurate physical address and not just any post office box to verify that you are the person running your business. This information will only be used to ensure you have everything correct for displaying accurate results of what's going down with Google My Business! Determine which type of business you own and enter your address. You can get the option to verify through either a postcard or email account, depending on if it's physical versus service area location verification that needs to be done for the system!
Customize Your Profile
Clicking on the continue button takes you to your business profile manager dashboard. This is where all the information about your company will be found, including what time zone they operate in and any preferences for messaging users during certain hours or when there's an emergency at hand! You can manage your business profile and view insights into how you're doing as an entrepreneur with the available information. You'll also have access to all the Google Ads creation tools through this dashboard.
How to Optimize Your Google My Business Profile?
GMB profiles are based on three factors:
Relevance
Distance
Prominence
Final Take
Google is the new homepage for business. To drive traffic and increase marketing, any company needs to make sure that customers can find their website while they search – which means adding your listing on google my business will help!