Are you looking for the best apps to watch sports in 2023? Sports lovers want to attend all matches, so the apps will significantly help. The apps to watch sports will help to monitor the sports and relevant events. You can root your favorite team through your device, even at remote positions. Moreover, some android apps also function ideally on computer devices and help sports lovers to enjoy live streaming. It will enable you to watch the match like cable channels in HD quality.
Now there are plenty of free apps, but you need to pay subscription charges for some apps. There are no heavy charges for registration in paid apps; they become the perfect alternative to TV channels if you don't have access to TV networks. You can also check these websites and apps to learn about premier league predictions.
Here we will share the best apps to watch sports and enjoy live streaming on your android devices even if you are busy working.
Best Apps To Watch Sports
The apps that help to watch live sports have plenty of benefits. It will allow you to watch your favorite sports and interact with like-minded community members. You can get the recent news relevant to sports and keep yourself updated.
Now here we compile the list of free apps that give HD-quality sports streaming, and you can also watch the previous matches in case you miss any.
Live Net TV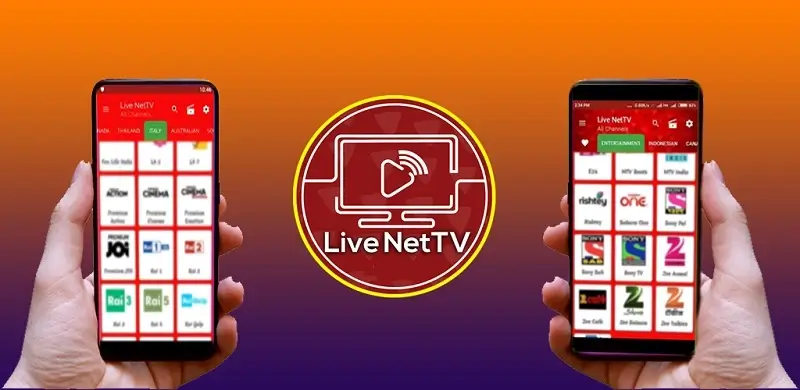 Livenet is one of the premium quality applications for watching free sports. It broadcasts live sports events that happen all over the world. Moreover, the live net app gives you over seven hundred channels for watching championships and tournaments. You can also record the favorite innings of your match and enjoy it later or share it with your friends. It brings HD streaming and has a user-friendly interface. Installing the live net allows you to access channels from different regions of the world without any hassle. If you are a travel person and want to watch the matches live during travel, then live net is the best option. You can watch the live-streamed content in HD and standard results according to your choice.
365 Scores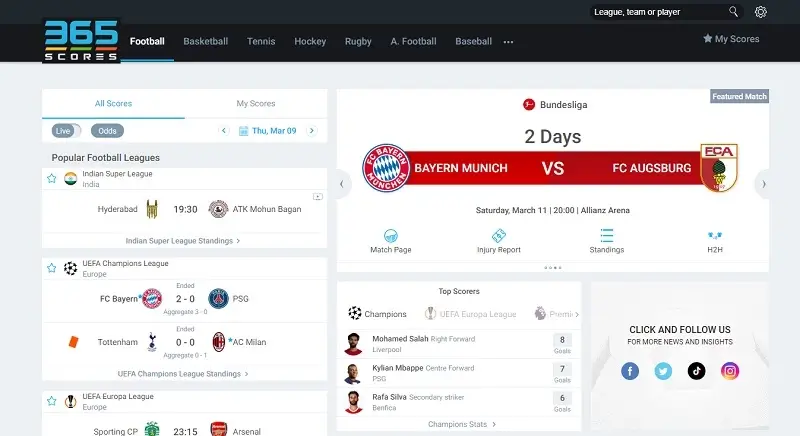 365 scores is another fantastic app for watching sports live. It is a real-time app that displays the live scores of every sport. You can get notifications about your favorite team and league happening in any corner of the world. However, you can personalize the sports and their relevant notifications according to your requirements. It allows you to monitor and schedule the tables with your working hours. It includes content related to sports like tennis, football, basketball, and soccer. So you can get live updates about sports and their relevant news.
Sony LIV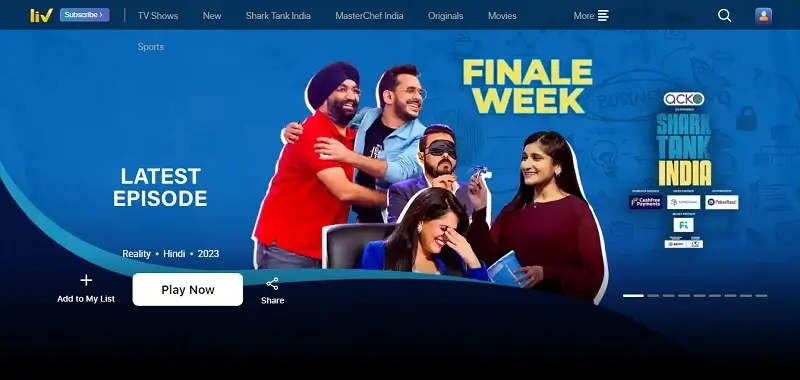 Sony LIV is a top-rated app for watching sports. It brings all the top European championships in one place you can enjoy according to your interest. Installing or downloading sony liv can make five profiles in one app. So you can share it with your friends but keep in mind that you can watch the two screens simultaneously. It doesn't require any paid subscription to watch any channels. It lives streams sports and helps the viewers to enjoy matches on high-quality screen display. Also, it has an easy-to-use and straightforward interface that makes it easier for you. Ensure that you have VPN to watch sports on Sony LIV, as it is basically for Indian fans, but you can use it without any hassle by having the VPN.
Show Sport TV
Show sports TV has a great library with live sports contests. It is one of the best live sports streaming platforms users love watching. Show sports stream the videos in HD quality, and never delay innings. It has an integrated video player that works best with all android phones. You don't need to get any registration to watch matches at show sports TV. It is a free application that also gives you pop-up notifications for all the latest news about sports and upcoming games. You have access to a live stream of every match and competition in the world of your favorite team and sports.
Moreover, it also has live streaming of famous channels like fox sports that you can enjoy anytime. You can also comment and chat with other communities about your favorite sport and enhance your information. It will bring so much entertainment to your match when you are chatting with like-minded people.
CBS Sports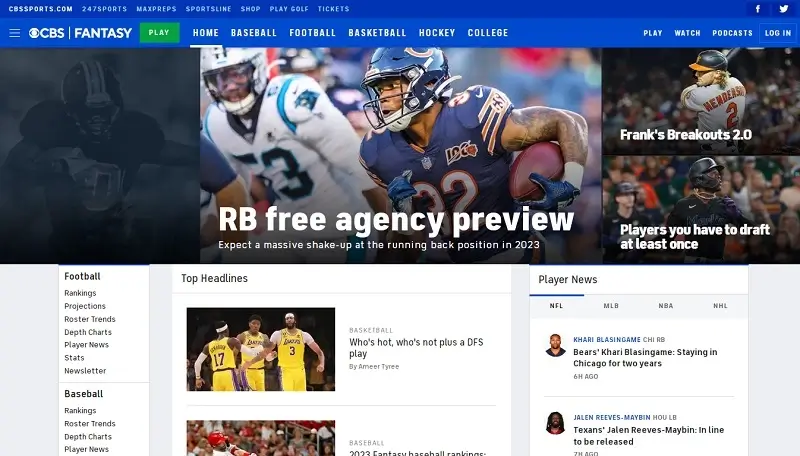 CBS Sports is one of the popular platforms for watching free sports live. The app allows the sports lover entertainment with live matches and gets all the relevant information. It gives you instant updates about all the sports and their upcoming events all around the world. Moreover, CBS sports send notifications about the live scores of your favorite match so you will not miss it.
Moreover, with CBS sports, you can enjoy the eight games side by side on the same screen and with the best video quality. It has an easy-to-use and modified interface with customizable navigation links. The developers rank the sports in the interface according to your liking. It has all the valuable features that make CBS sports the best app for sports lovers.
ESPN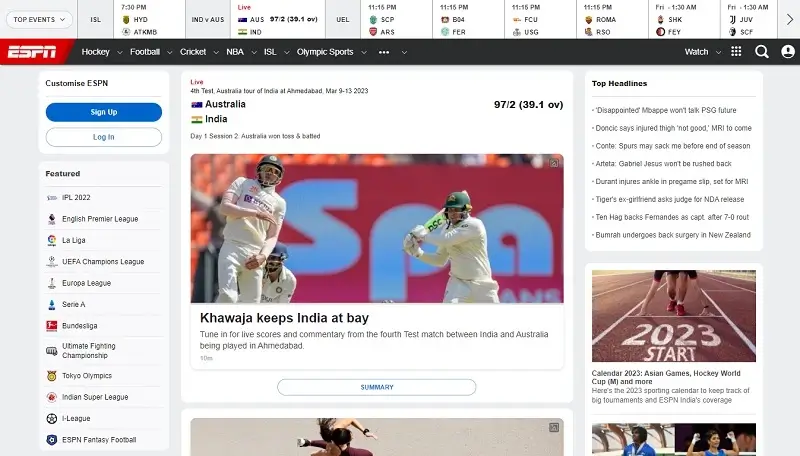 ESPN is the last sports app on our list that has gained so much popularity. It broadcasted plenty of sports events and became famous due to its easy-to-use interface and high-quality game streaming. It covers all the reliable channels, including game news and live sports. You will have 24/7 services with excellent quality sports streaming.
If you are busy with work, you can also listen to the live commentary of your favorite game. It has ESPN radio features that make it more reliable. So if you still need the broadcast of any match, listen to it with your work side by side. In addition, you will get the sports in definitive rankings according to your interest level.
Also, you can check: Sites To Watch March Madness Games Online.