Hey guys, are you looking for the best free blog HTML website templates that you can use in 2023? If yes, then keep reading this article.
With the rise of blogging industries and increased demand for high-quality content, many companies started embedding blog pages on their sites. Besides these companies, there are also many individual bloggers who want to share their experiences and thoughts with followers or just keep followers update through their blogs. Hence, these companies or individual bloggers such as you require a feature-packed modern HTML website template that gives you all the essential features and customization freedom to give your website the personalized look that you want.
If you are running a corporate website with blog pages, pick a template that offers elements to help you promote products and services. However, if you are an individual blogger, go with the template that helps to boost your follower count. To help you in this, we have created a handpicked collection of the best free blog HTML website templates that you can easily use to provide attractiveness to your blogs.
Blog Store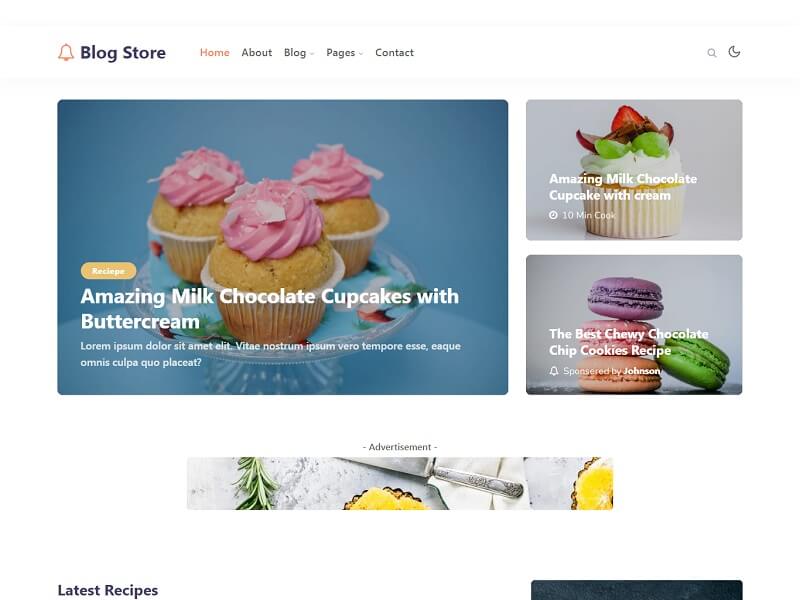 Blog Store is one of the latest free blog HTML website templates on the Internet. It has a premium-looking blog post area that is a fresh and unique part of this template. Blog Store is specially designed for food blogging websites. Also, you can easily use this web template for any type of blogging website.
Due to its fully responsive design and mobile-friendly feature, your website looks awesome on different sizes of screens such as desktop, mobile, smartphones, etc. More key features of the Blog Store HTML template are 14 HTML pages, On scroll fixed navigation, Ease to Customize, Working Contact Form, SEO Friendly, and much more.
Devblog – Free Blog HTML Website Templates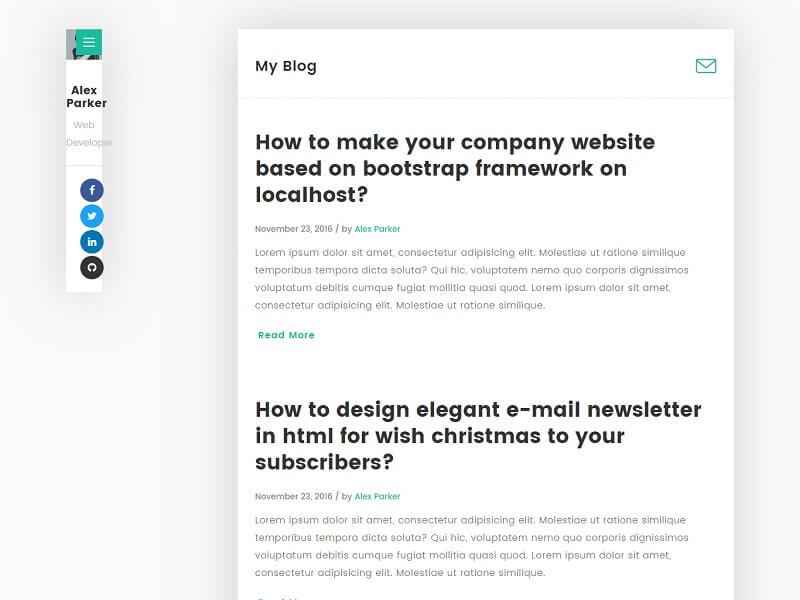 This is an awesome template for a Free Blog HTML Website.
Old English Blog
Old English Blog is a superb template, you can use this template for the blog HTML website.
Fashion Blog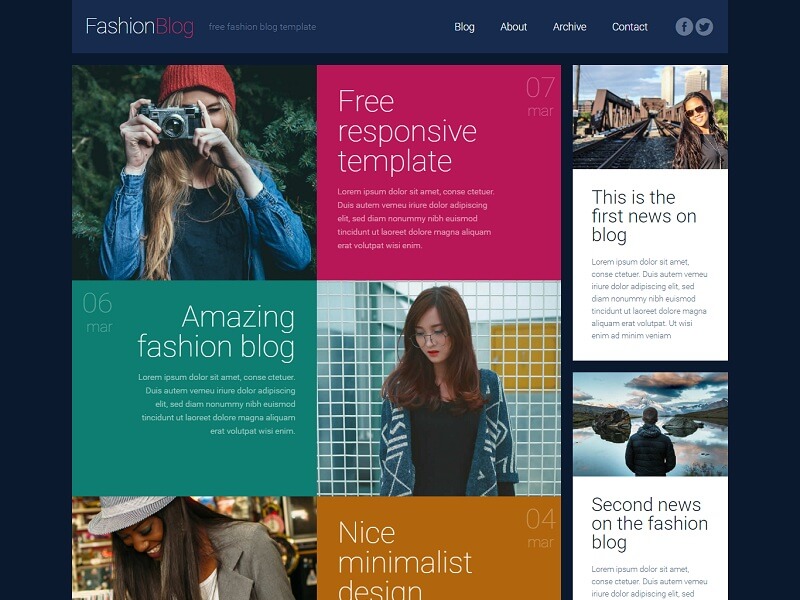 Fashion Blog is a nice template for you.
Blogsmith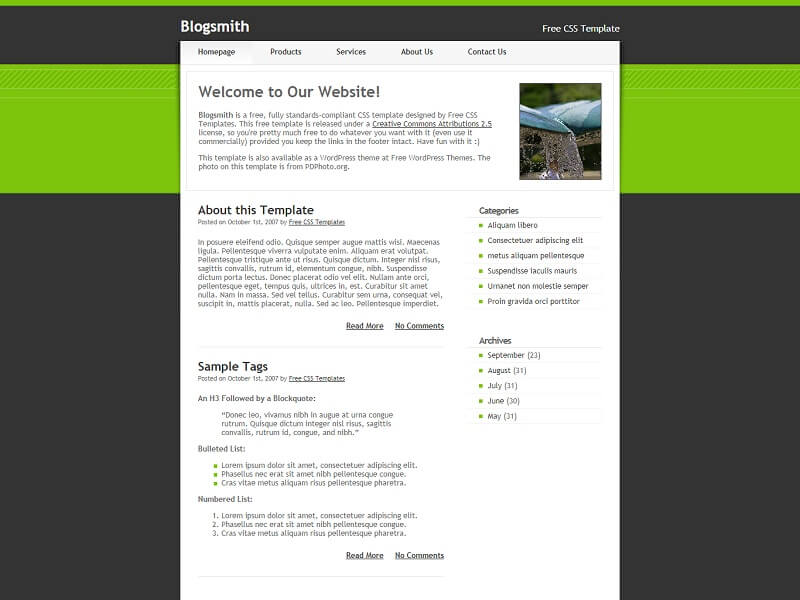 Blogsmith is a template for a blog website.
Spicy Blog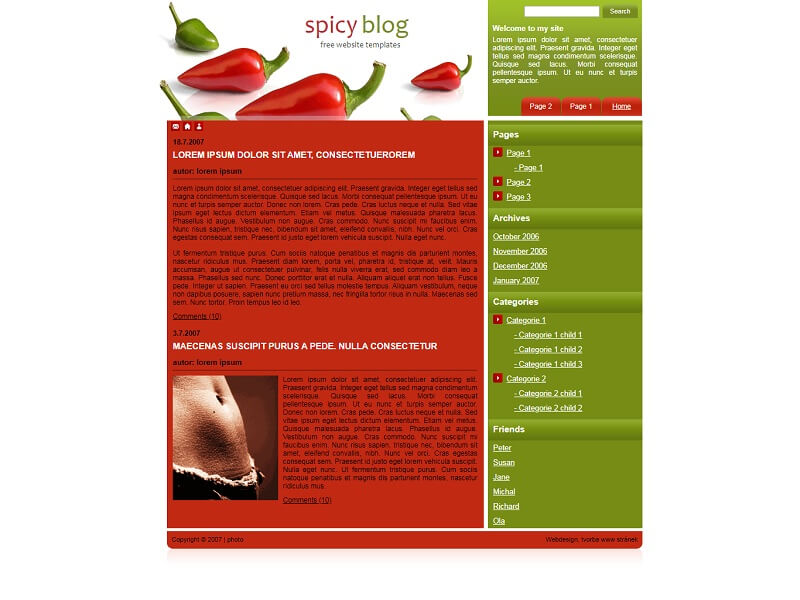 A spicy Blog template is a nice template for your business website.
Food Blog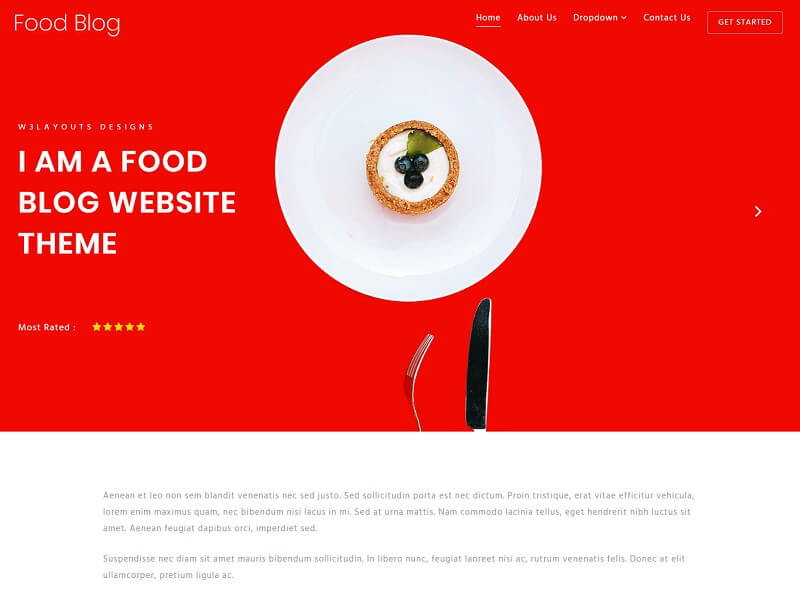 Food Blog is the best website template you could possibly find for your blog. The template is responsive, looks stunning, and is designed with clean HTML & CSS. Download this blogging template for free and build your food blog today!
Beauty Blog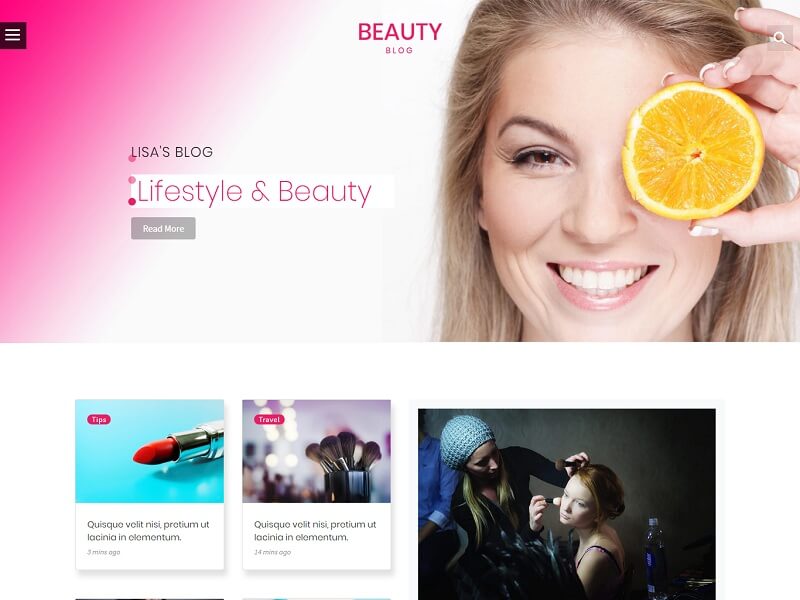 Beauty Blog is a Modern, Clean, Minimal blog template with 10+ beautiful blog post styles. Its clean and beautiful look makes it suitable for any kind of news and blog such as Personal, Lifestyle, Fashion, Travel, Photography, Technology, News, Food and Decor style, and much more with a minimalist design.
Weblog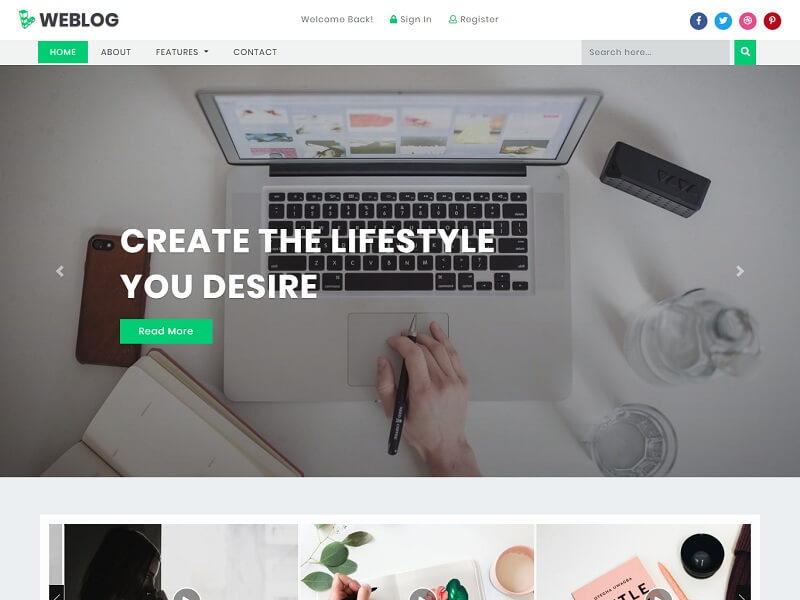 A weblog is a clean and minimal theme for a blog and magazine website. A delightful theme that will be inspiring you as well as your visitors.
Trendy Blog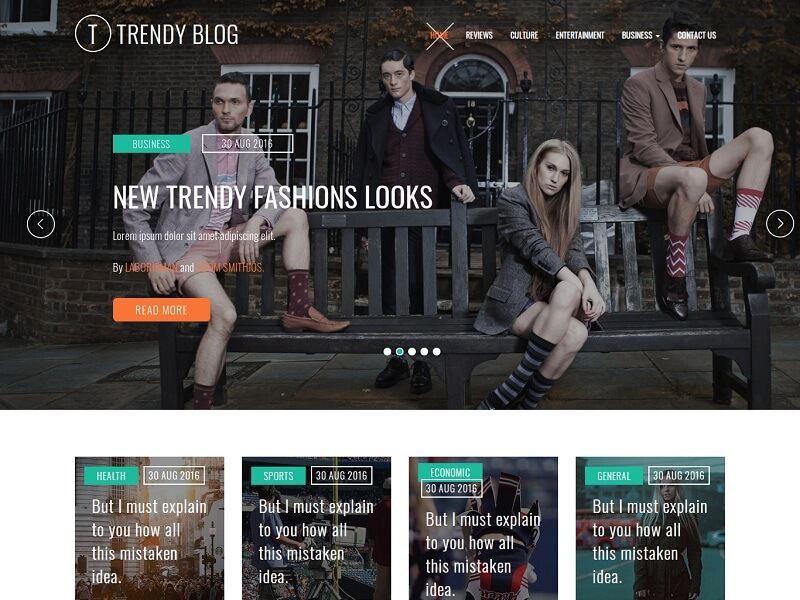 If you are looking to create your own fashion world and make it a worldwide fashion statement of your own, then here is a trendy blog fashion template and a multi-purpose theme for you to satisfy all your senses.
Fashion Blog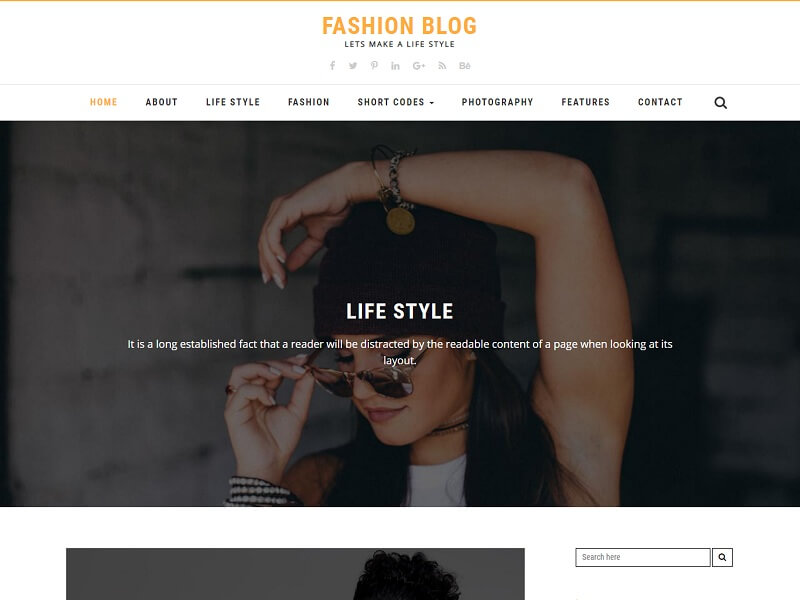 Fashion Blog is a fashion-themed blogging category template, a fine choice for all your blogging websites to boost your online presence and showcase your fashion around the world, connecting to people, giving them ideas for fashion and getting innovative ideas from them, and exploring new styles in the fashion world by using this elegantly designed fabulous fashion blog template.
Style Blog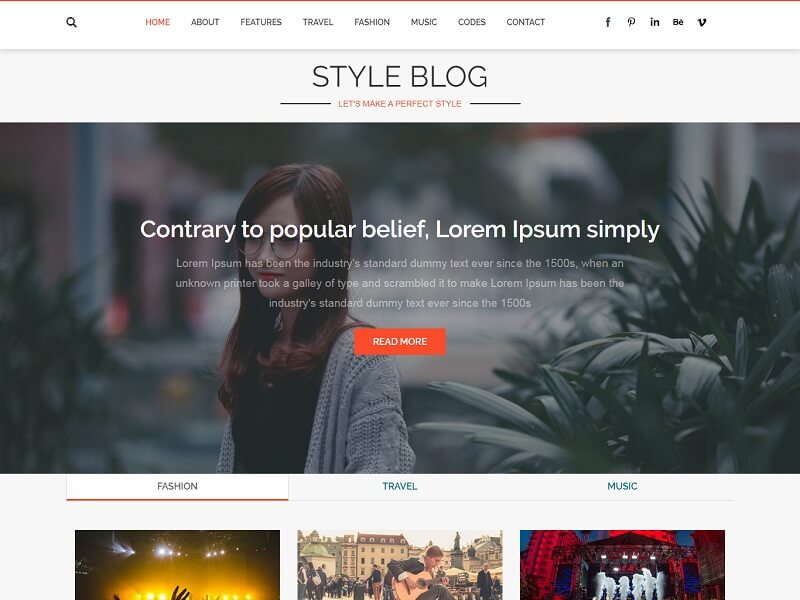 Style Blog is a Blogging Category Flat Bootstrap Responsive Website Template built using the latest technologies and responsive logistics. This phenomenally responsive Multipage template is designed using HTML5, CSS3, and Bootstrap framework.