Wix is much popular website builder at now. You can build awesome websites using this powerful website builder. Wix editor gives you a website without any coding knowledge. Over 115 Million websites are already running on this platform. Wix has top security features and SEO functionality which will attract users and boost traffic. So it will be a great choice for your dream website. Here is I collected Free Wix Templates which are unique and attractive. You can choose these for your blog or website.
Vintage Car Garage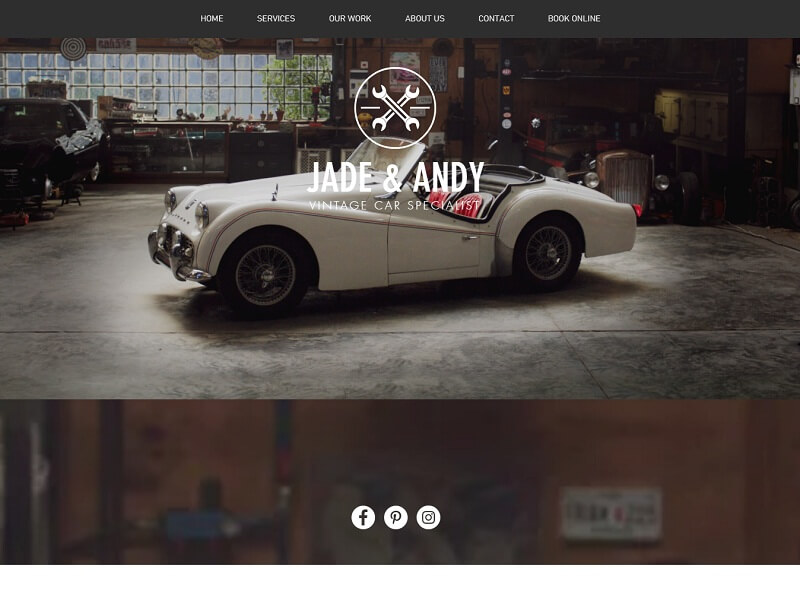 Attract customers to your garage with this vintage website template, perfect for the car, motorcycle, and automotive specialists. With parallax scrolling and a slick gallery, this template is ready-to-go. Simply click edit to customize the text and images and create a website that reflects the tone of your garage. Start editing today to build your online presence.
Construction Company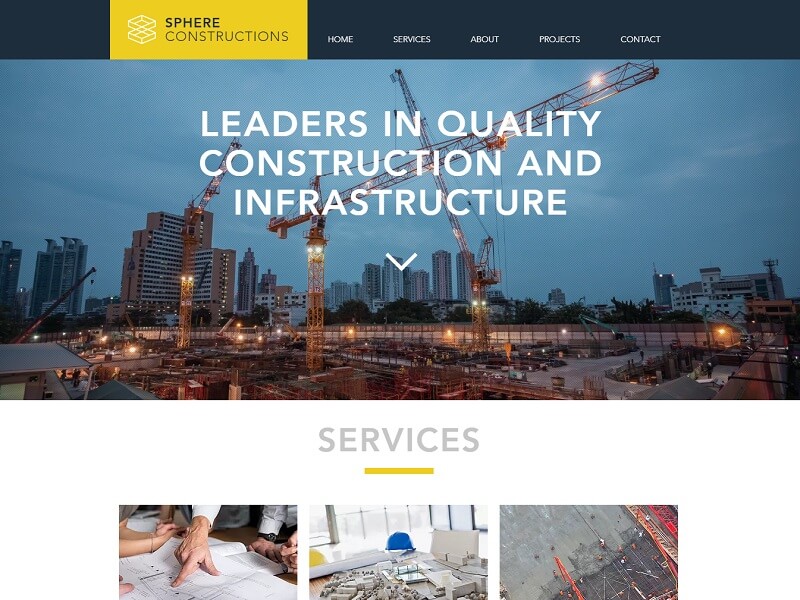 Build a website as impressive as your constructions with this attractive and professional construction company template. With an area to promote your services and attractive portfolio pages, this is the perfect website template for anyone wishing to showcase their projects and attract clients. Simply click to begin editing and promote your business online today!
Nutritionist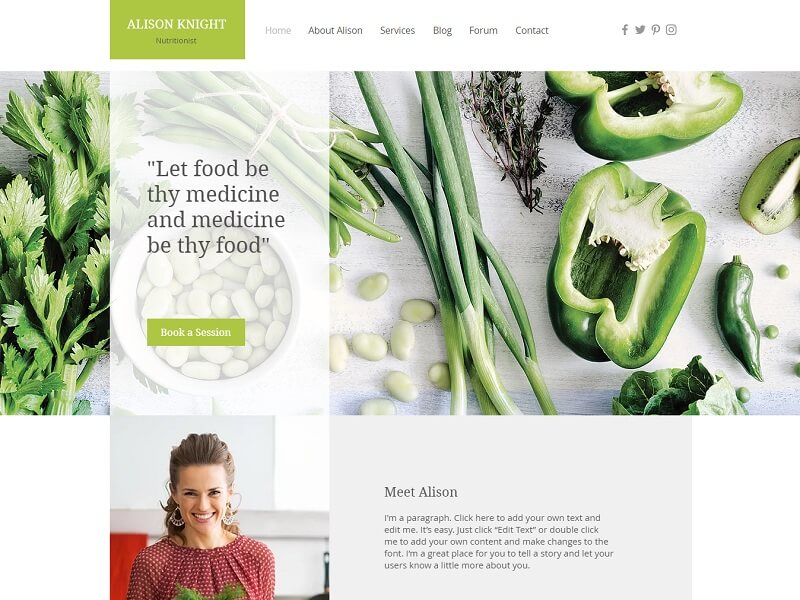 Showcase your professional qualifications with this fresh and eye-catching dietitian template. With a fully integrated booking engine to create a variety of different appointments, this template is perfect for nutritionists, dieticians, and other health consultants. Use the Blog page to keep your followers up to date on your latest activities. Simply start editing now to create your online presence and watch your clientele grows!
Advertising and Marketing Firm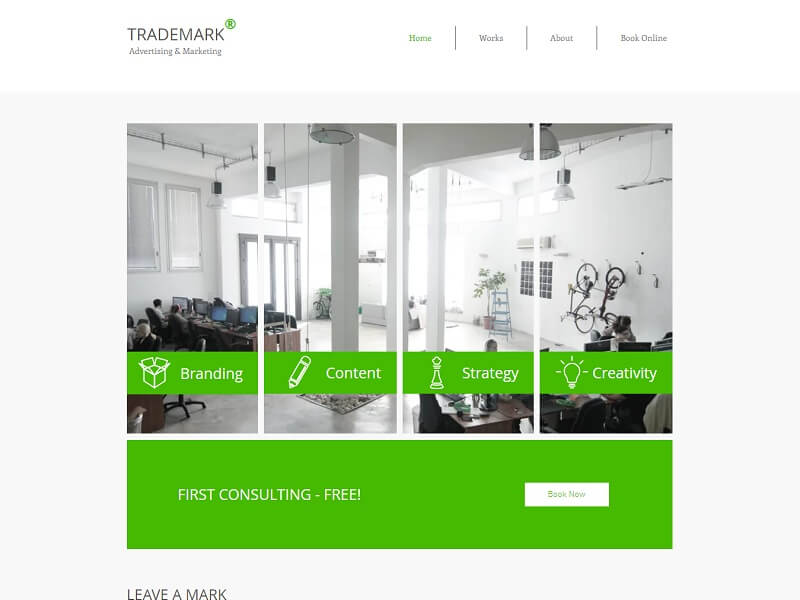 The minimal use of color and sleek design give this template a cool and modern vibe. Promote your work in the collage-style gallery and add text to describe your services. Create a website Worthy of your creative vision.
Pop Up Fashion Store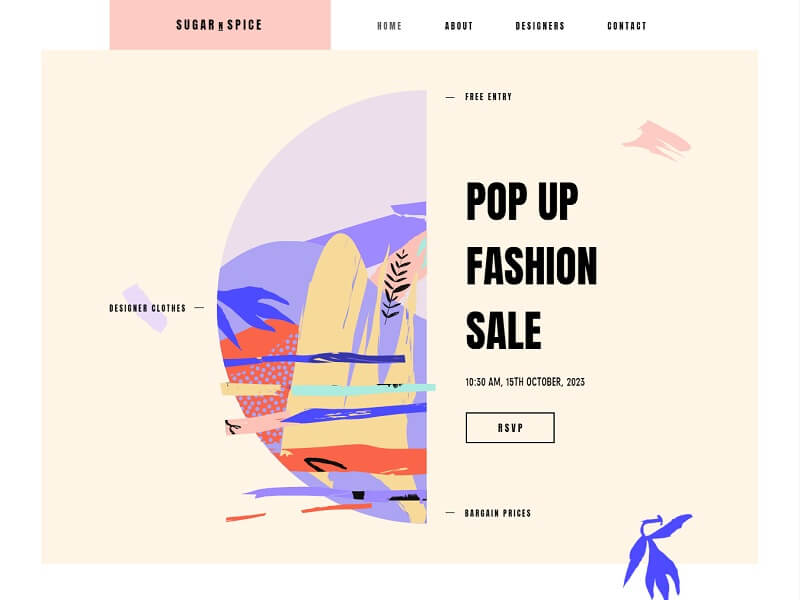 Pop up shops, store events, and sample sales.
Capture your customers' attention with this bright and chic design. Customize the text and images to make it yours, and easily collect RSVPs through Wix Events. Simply click edit to start spreading the word!
Architect Company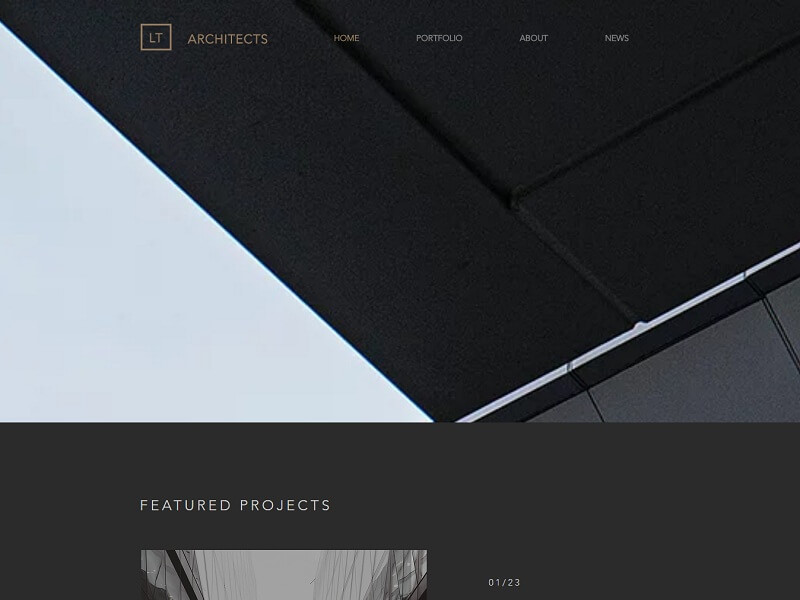 Show off your business' style with this sleek and chic architectural website template. With stunning images and a design that makes your projects pop, your viewers will not be able to get enough of all that you have to offer.
Sydney Oliver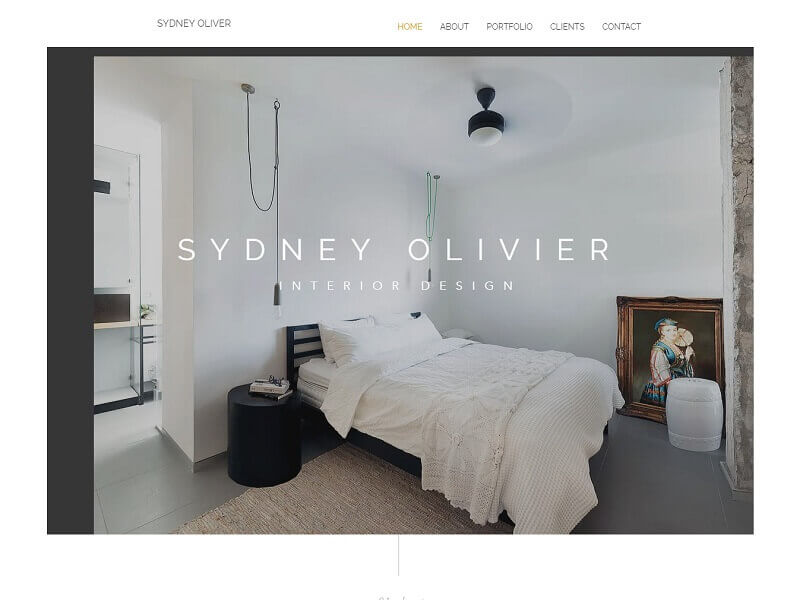 This modern and stunning template is the perfect home for your interior design business. Easy to edit, it will let you showcase your projects, share your vision and add flattering clients' reviews.
Barbershop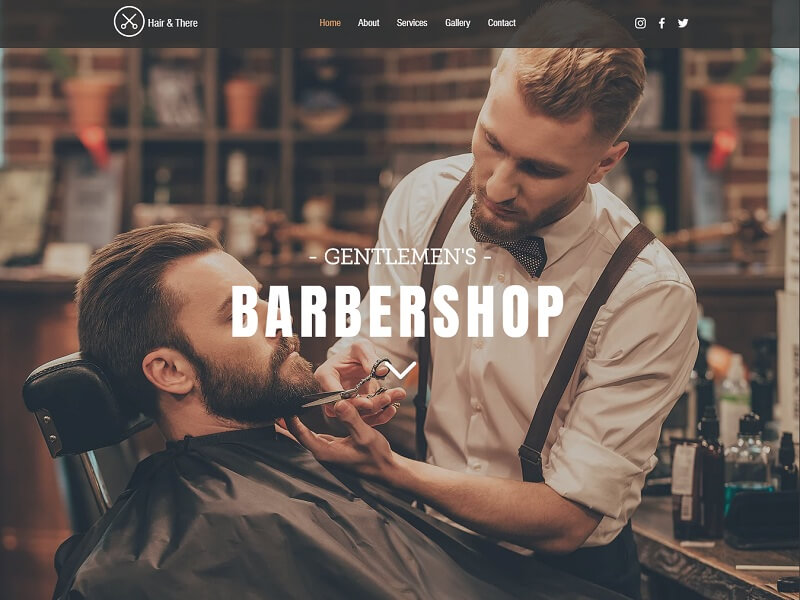 With a sleek yet vintage design that puts your photos front and center, this is the perfect template to attract style-savvy gents. Make it yours by adding customized text and filling the gallery. Design a website that's truly a cut above the rest.
Slime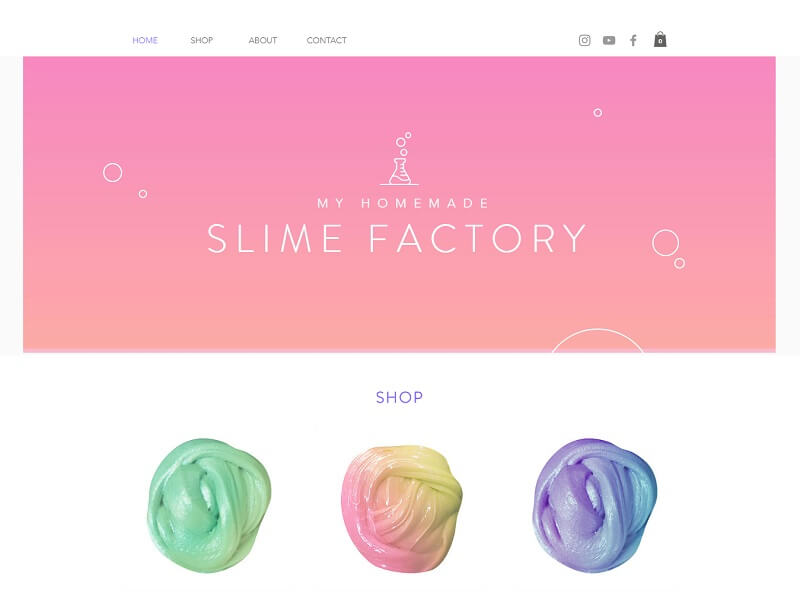 Check out this bright and stunning online store template, designed especially for all the slime enthusiasts out there. This easy-to-use template is perfect for first-time online store users: simply upload photos of your beautiful, sticky, designs, update the price and edit the product description.
Plant Boutique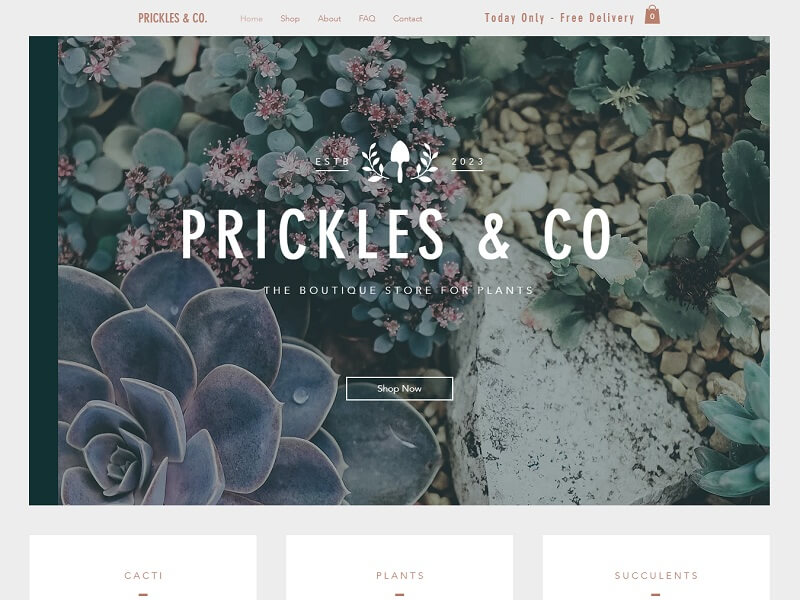 Plants provide a variety of fresh and vibrant feels that complement any space. What better way to display your store's diversity of greenery than with this stunning boutique plant shop template. Let customers browse through your botanical collections while experiencing the ease and convenience of shopping online.
Traveler Blog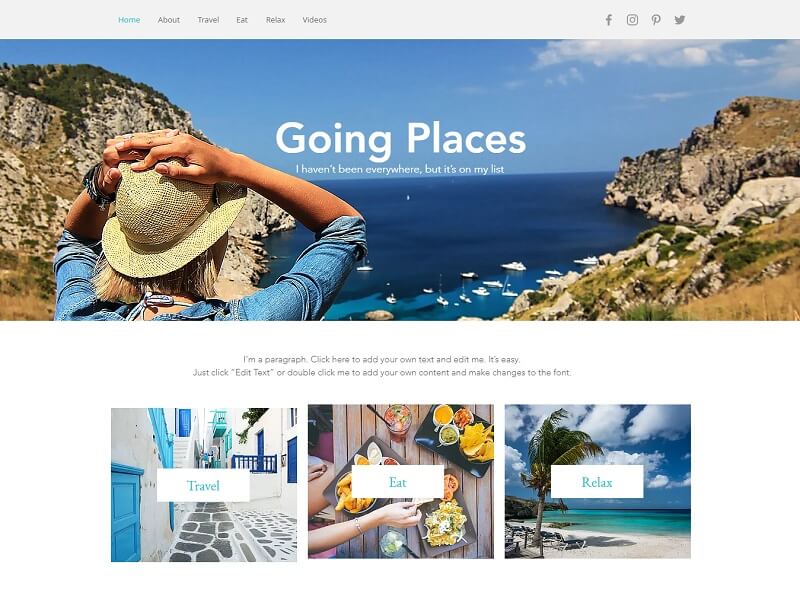 What better way to share your traveling adventures than with this stunning template designed to showcase the sights, sounds, tastes, and vibes of your select destinations. The Travel Blog makes it easy to share travel tips, make recommendations, and highlight memorable experiences by showing off your beautiful pictures and videos.
Family Photographer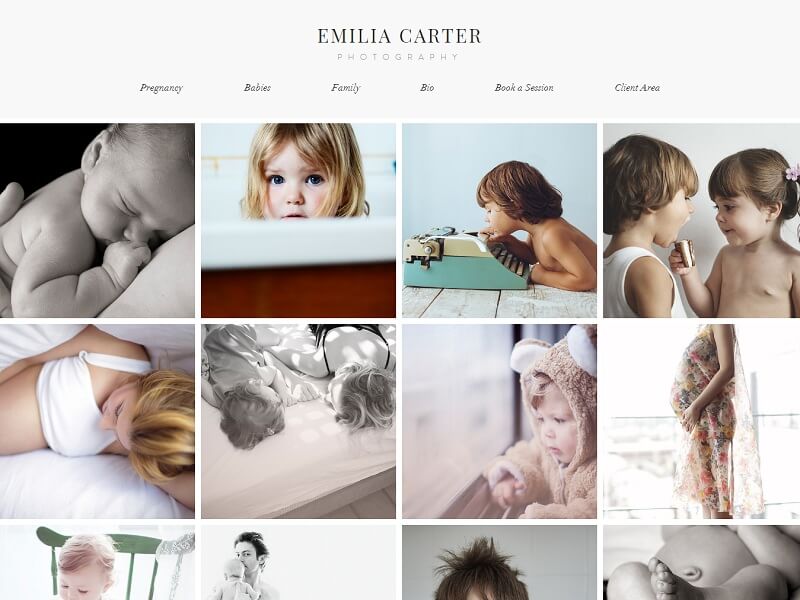 Impress potential clients with this beautiful and minimal family photography website template. Upload images to show off your projects and add text to highlight your services and qualifications. With Wix Bookings, you can also set up and schedule appointments with ease. Simply click edit to personalize this template and make your photography standout!
Beauty Salon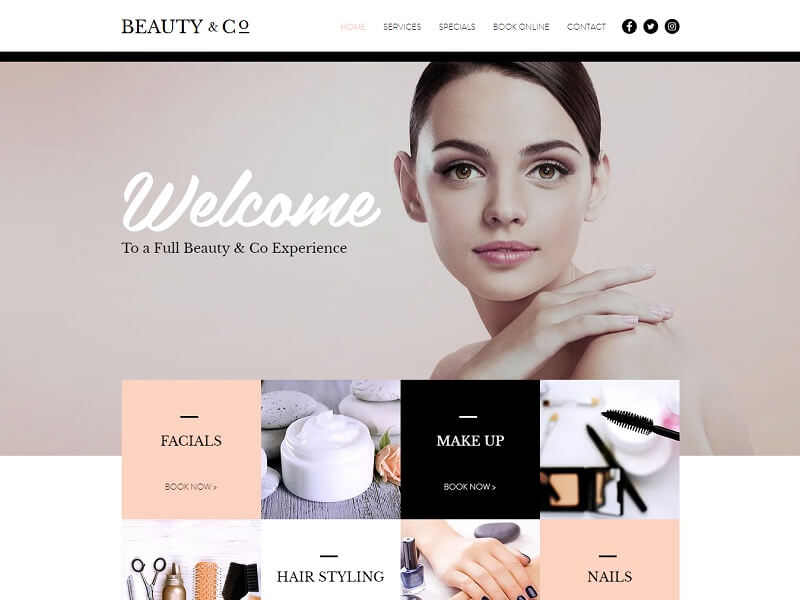 Show them your soft, pampering side with this feminine beauty salon template. Present your services and satisfied client testimonials with modern parallax effects and satiny video background, and invite your visitors to book your services directly from your website!
Lifestyle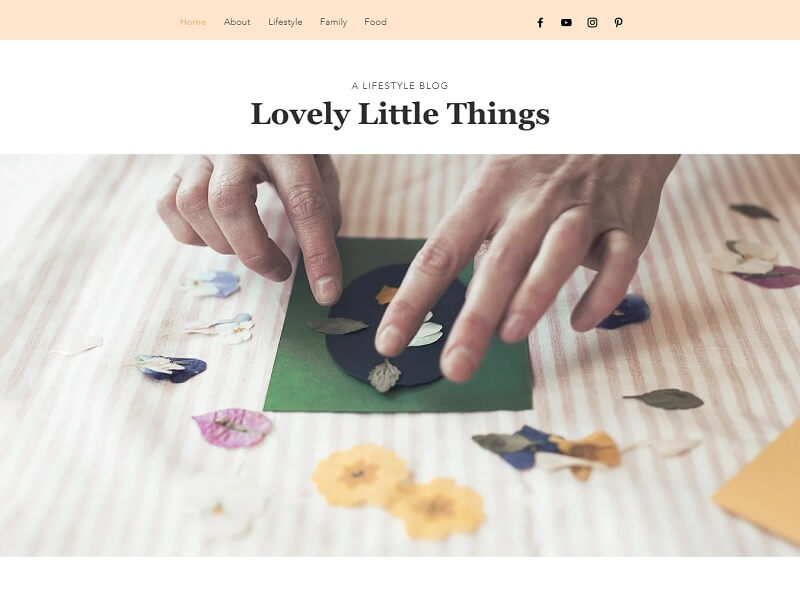 This template is perfect for busy moms who want to share bits and pieces of their everyday lives with the world. Whether you have the skill to share with the world, or simply want a place to collect your photos, you can take advantage of our easy-to-use editor for all your blogging needs. Simply click edit and start adding blog posts, beautiful images, recipes, and more!
Fitness Coach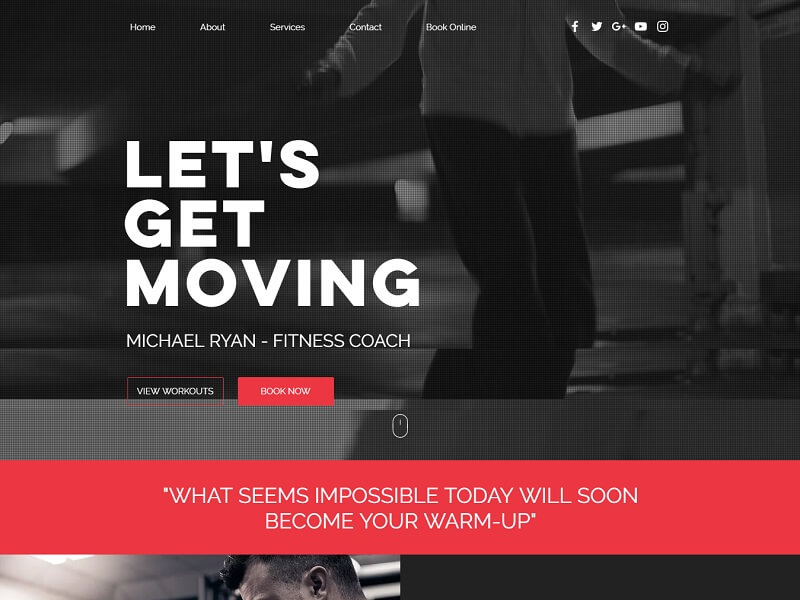 Wow, your clients with a stunning website that will get heart rates pumping. This bold simple yet sophisticated website template is perfect for fitness instructors wishing to attract new clients. With Wix Bookings, your clients can easily book a personal training session or attend a group workout in just a few clicks.
Car Repair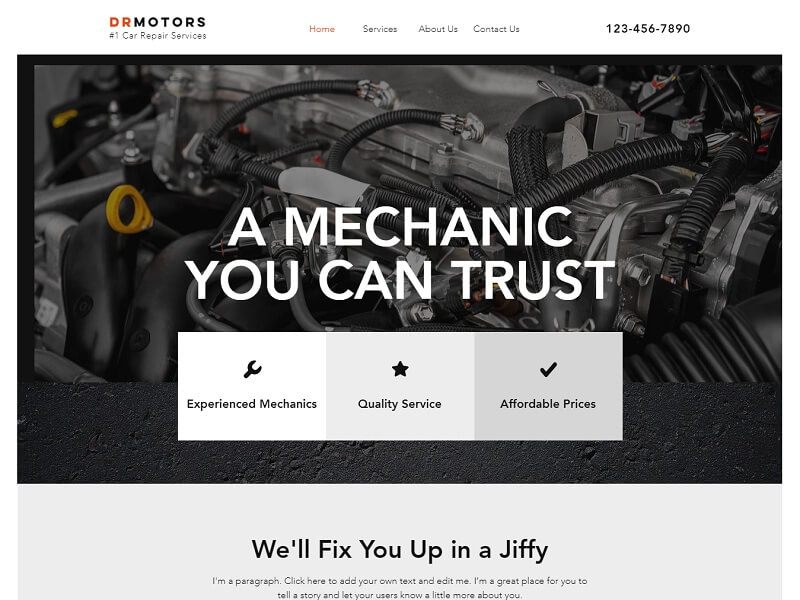 Honest, experienced, affordable. These are the traits car owners appreciate when looking for a mechanic, and the message you will send with this professional template. By highlighting your services and brand certifications, customers gain the confidence to trust you with their mechanical needs.
Digital Advertising Agency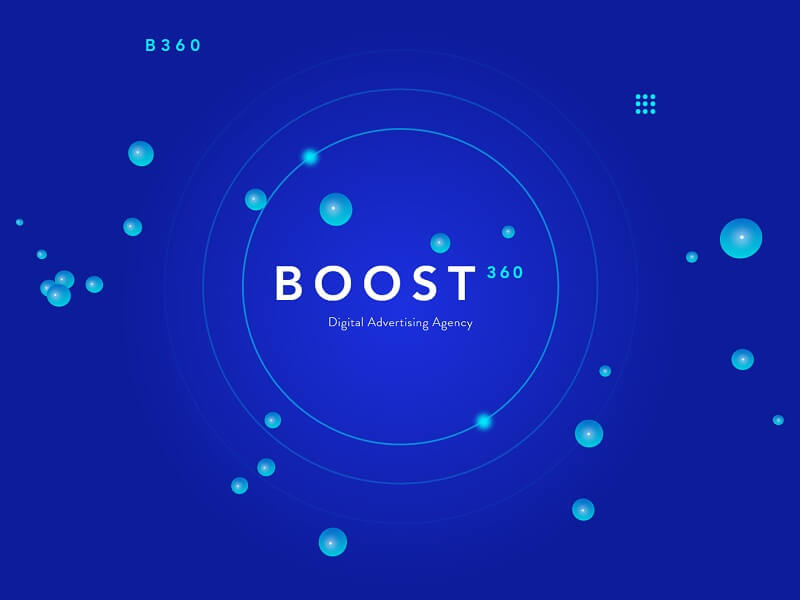 Make your company stand out with this modern and attractive template. With an interactive hamburger menu that seamlessly adapts to mobile, along with fun text animations, this site will make your brand pop.
60th Birthday Party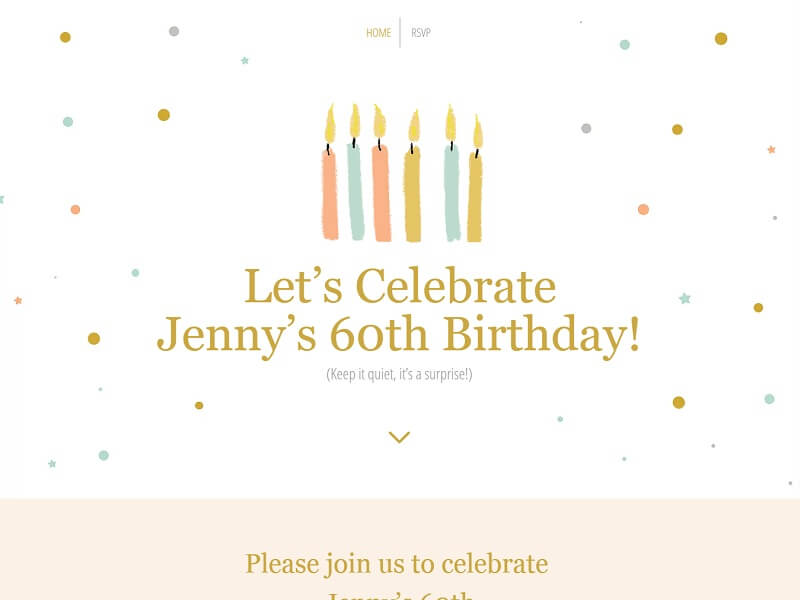 Upbeat and celebratory, this one-page template is perfect for announcing a party or special occasion. Customize the text and images to make it yours and easily collect RSVPs through Wix Events. Simply click edit to spread the word about your upcoming event!
Yoga Retreat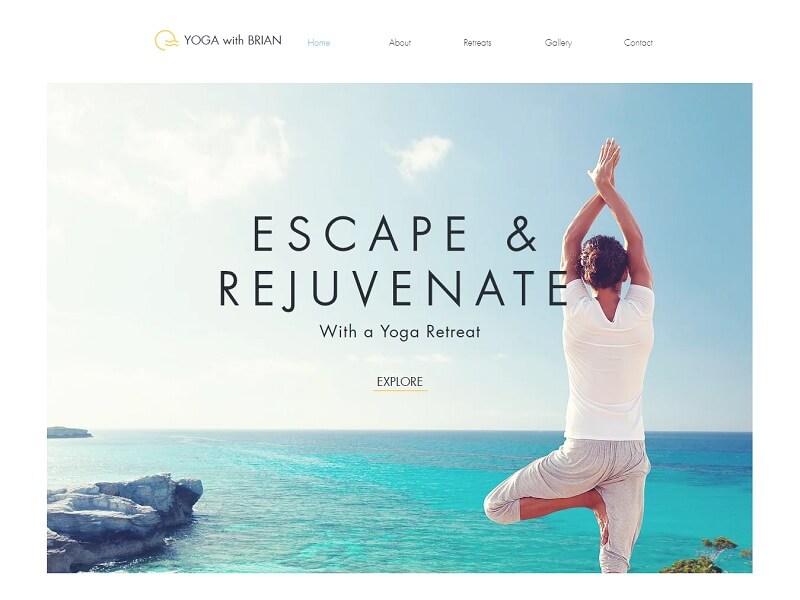 With a bright, clean and inviting template that beautifully showcases your health and fitness retreat, this template is ideal for attracting the active audience you're looking for. Use Wix Bookings to highlight your upcoming event, and easily keep track of registrations.
Crows Nest
As a sports fan, you love to show off your passion and enthusiasm for your favorite team. This fansite template is the perfect platform for publishing your curated posts and images, announcing upcoming game schedules, and sharing your opinions with an engaged community of fellow supporters.
The Makeup Artist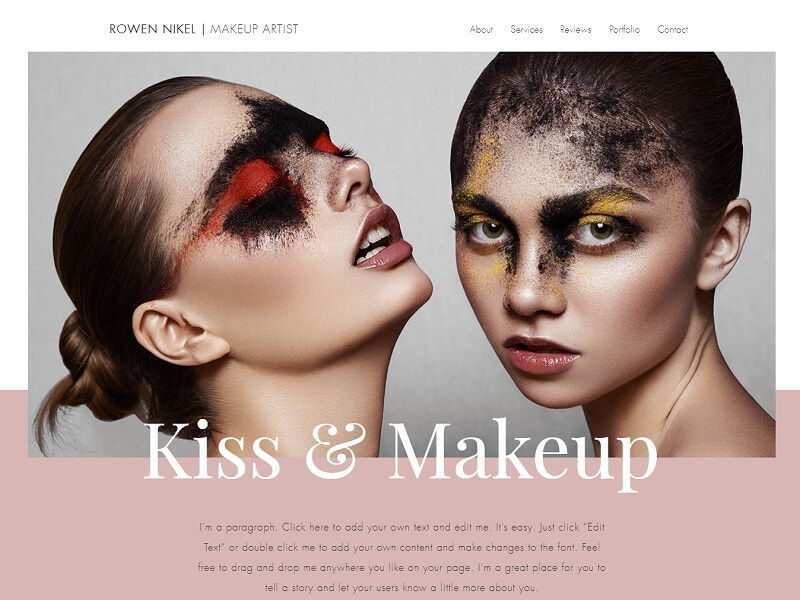 Use this bold and modern template to show your amazing colors. Easy to edit, this template will demonstrate the scope of your work, the richness of your projects and the services that you provide. Simply add photos and reviews, and get your business online today!
Coming Soon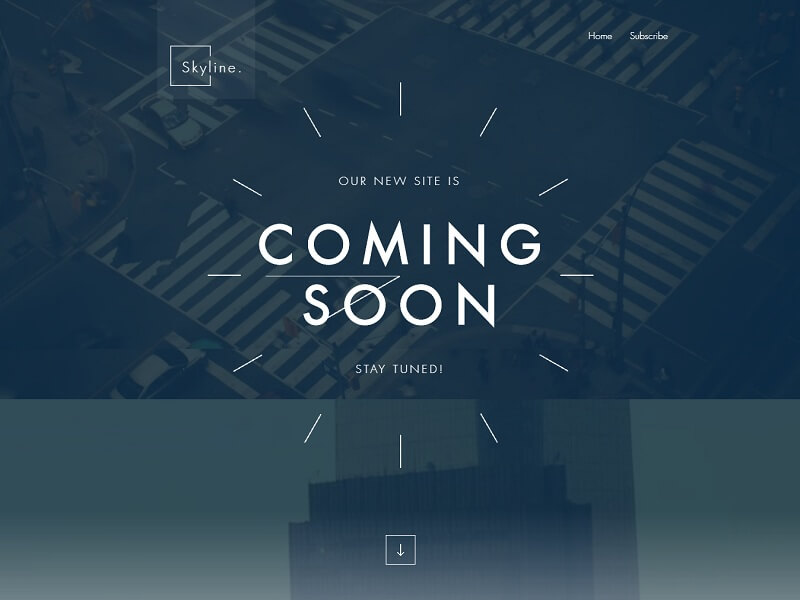 Countdown to the launch of your new site with a professional coming soon page. Engage your customers with an eye-catching design that grabs their attention and keeps them eager with anticipation for your upcoming website release. Attract new users with links to your social media accounts and a one-click email subscription.