This article, enlighting the Best Free Business WordPress Themes of 2021. These themes can fulfill your commercial purpose. One-page themes are also available here.
Free Business WordPress Themes are useful for corporate, shop, business, small enterprises, startups, shopkeepers. These themes give your company website a professional look.
Important thing is that all themes are tested and error-free.
1. Buzz Agency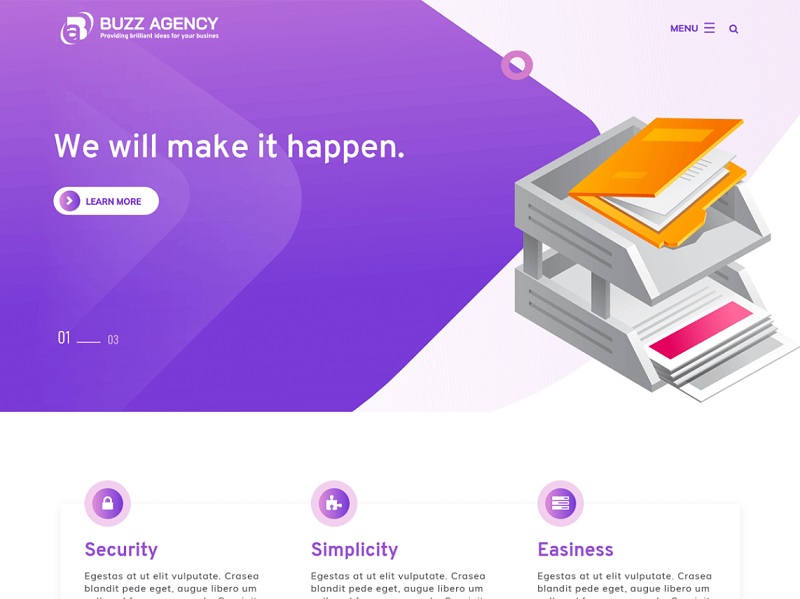 Buzz Agency is a Multipurpose, Responsive, SEO Friendly, and Customizable WordPress theme for agencies. It can easily display business information such as headlines, sub-headline, descriptions, images, tables, buttons, etc.
2. Minimal Business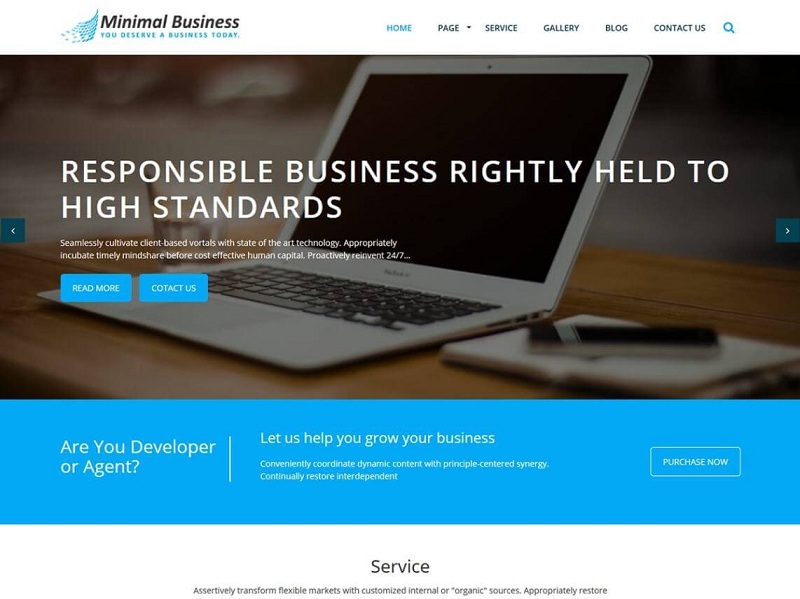 Minimal Business is a WordPress theme best designed for corporate, business, and creative agency websites. It is a full-fledged, responsive theme loaded with powerful features and lots of multiple options.
3. Isha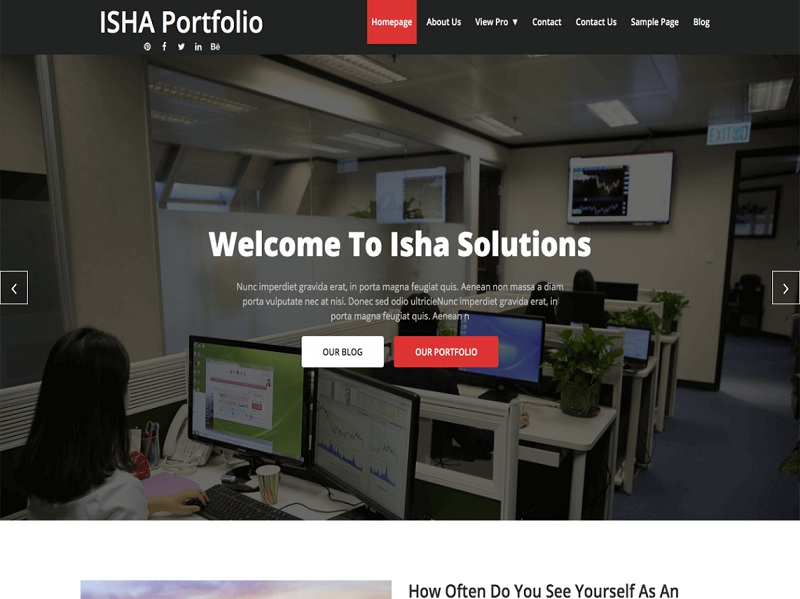 Isha is a portfolio theme. It is designed to make a company's profile website that has a business scale from large to medium. It has many predesigned sections for showing your business work, price plan, testimonials, team information, and many more.
4. HamroClass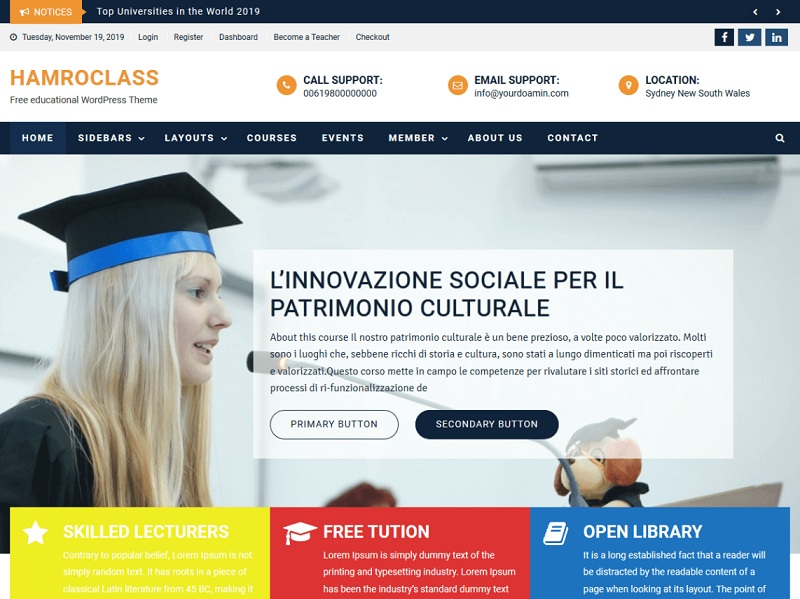 HamroClass, an Education theme by themecentury, is a responsive WordPress theme for university, school, college, or other educational institutions. Along with educational institutions, HamroClass is flexible and loaded with several features to also cater to the needs of design agencies, corporate websites, and small businesses.
5. Digital Agency Lite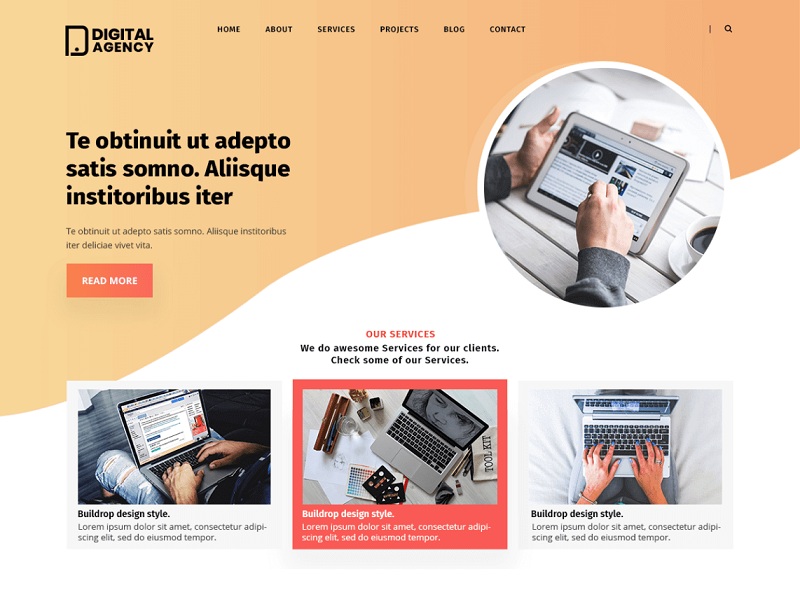 Digital agency lite is an up-to-date and modern WordPress theme with elegant looks. This lite version of the digital agency WordPress theme can be used for multiple purposes as it serves a broad bandwidth of businesses which includes providing digital services such as web designing and online marketing.
6. Flourish Lite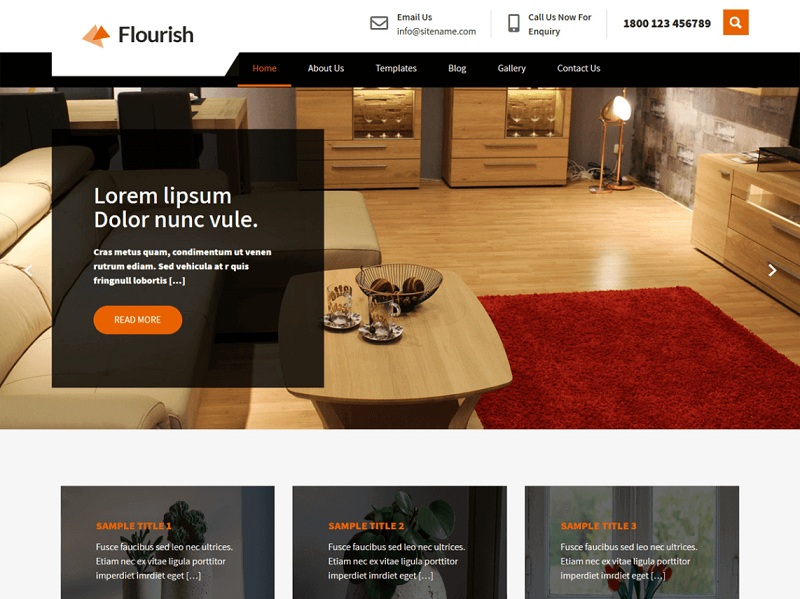 Flourish Lite is a free furniture shop WordPress theme specially designed for interior design, architecture, furniture shop, decor, remodeling and renovation services, construction, and any other related businesses.
7. Munk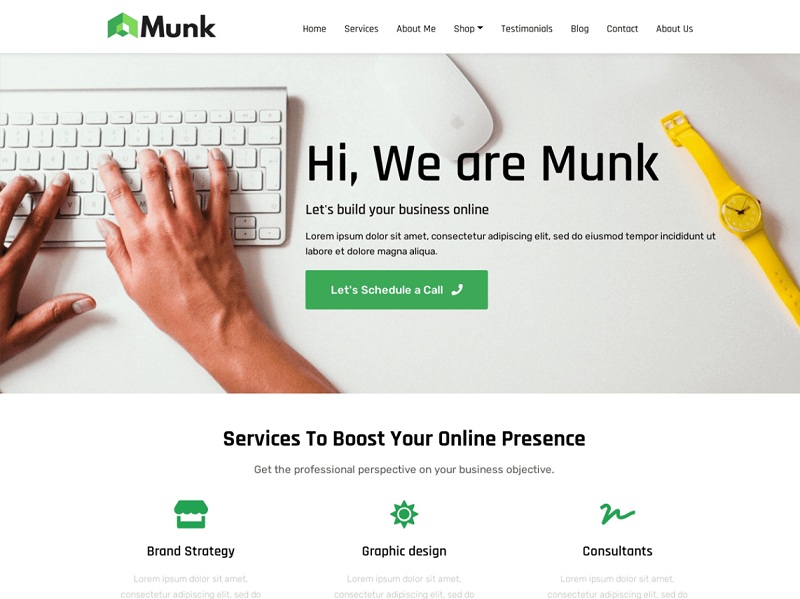 Munk is a fast and extensible multi-purpose WordPress theme that comes with numerous customization options.
8. BizCare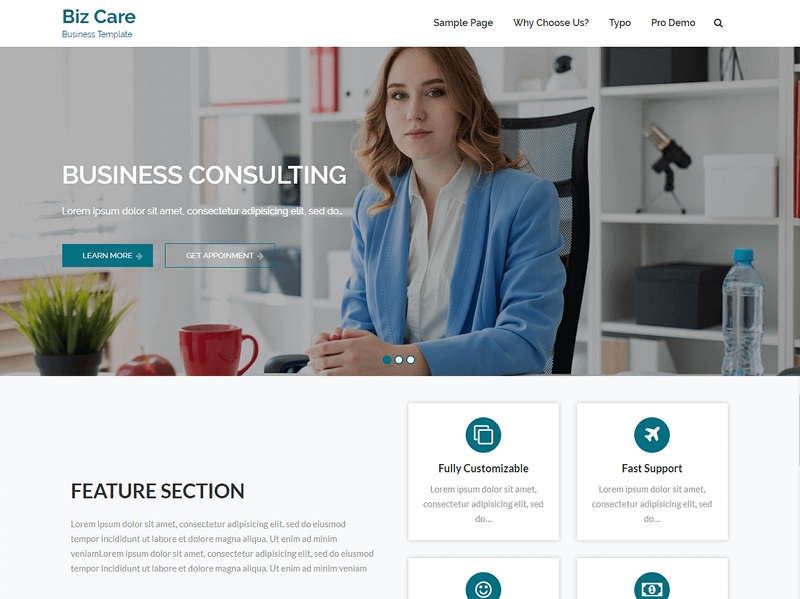 BizCare is a modern and flexible WordPress Business Theme that suits an agency, blog, business, corporate, eCommerce, magazines, portfolios, and many more. This is one of the Best Free Business WordPress Themes.
9. Bizstart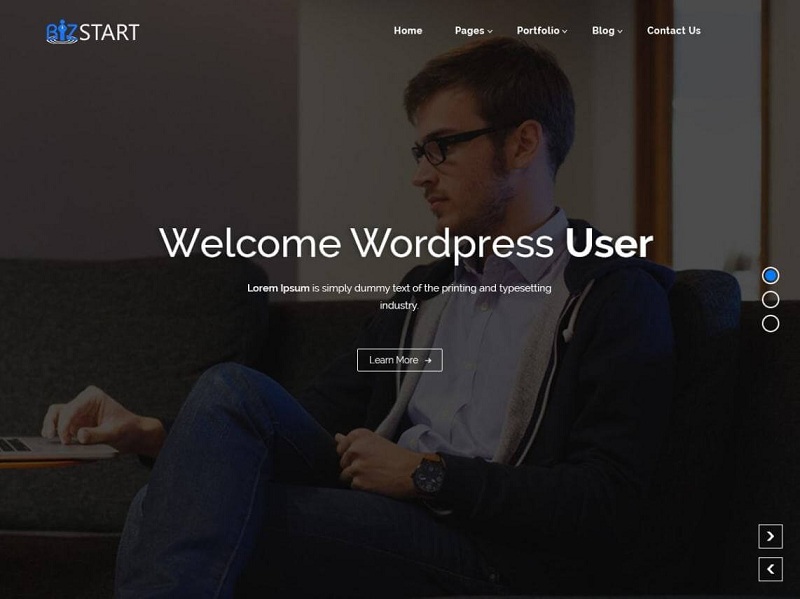 Bizstart is a free Business Corporate theme and it has a unique layout and designs.
10. WEN Business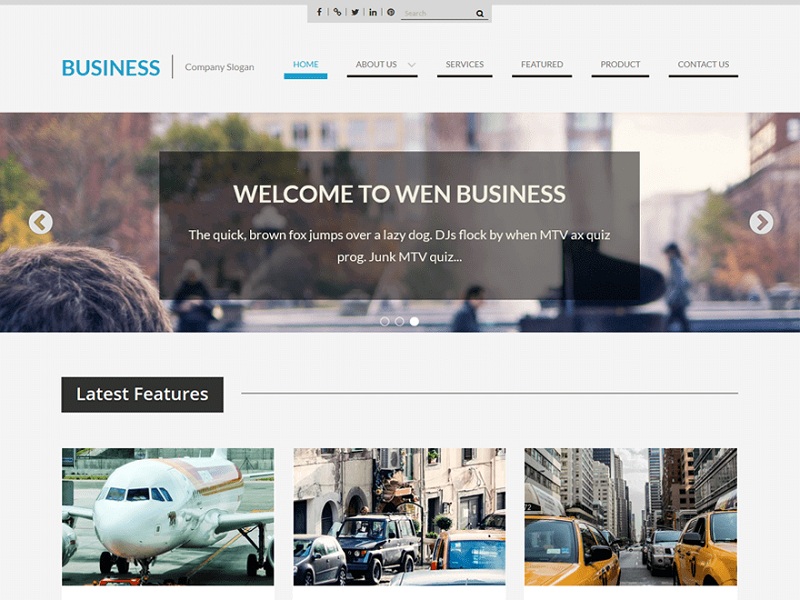 This is one of the Best Free Business WordPress Themes.WEN themes proudly present WEN Business: a spacious, beneficent, company theme that gives convenience to each person putting in place the theme.
11. Business Solution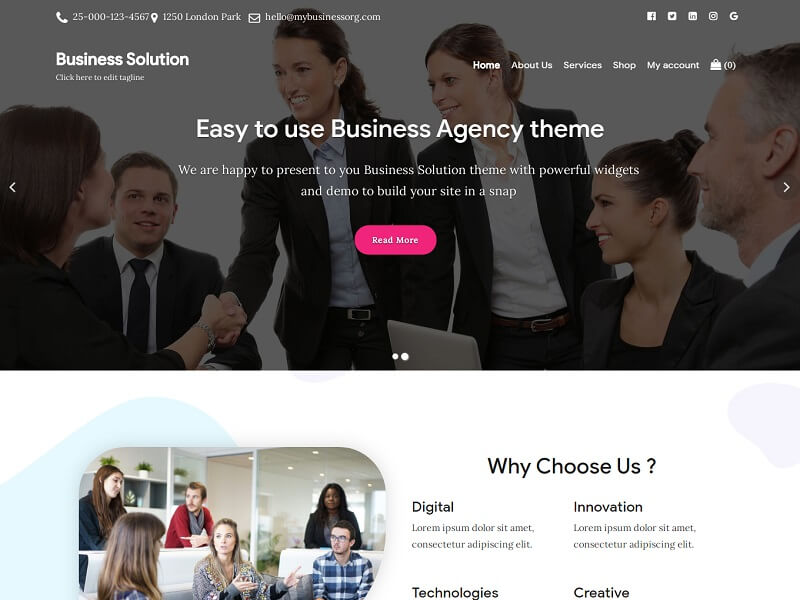 Business Solution is a fully customizable theme, You can use to develop any business site, blog, portfolio, online store, storefront, and eCommerce websites. You can sell beautifully with the WooCommerce plugin. The theme uses the Bootstrap framework and responsive design will render very well on any viewing devices.
12. Seos Business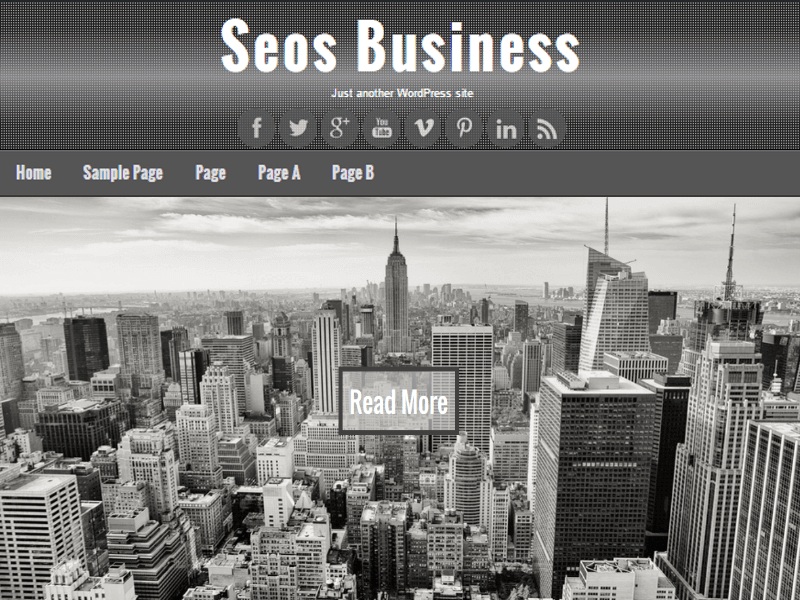 Seos business is the 2015 theme, a darkish multi-reason theme with a responsive 2 column layout. A seos commercial enterprise is a hundred% responsive built with HTML5 & CSS3, it's SEO friendly.
13. Business One Page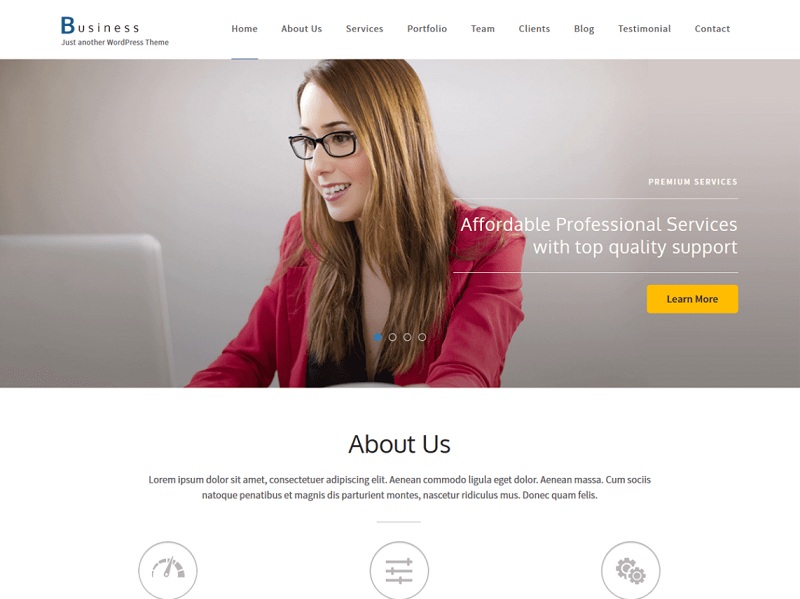 Enterprise One page is a smooth, cutting-edge, and engaging one web page WordPress theme suitable for business websites, virtual employer, company enterprise, freelancers, portfolio, product show off, bloggers, and any one person who appreciates beautiful design.
14. D5 Business Line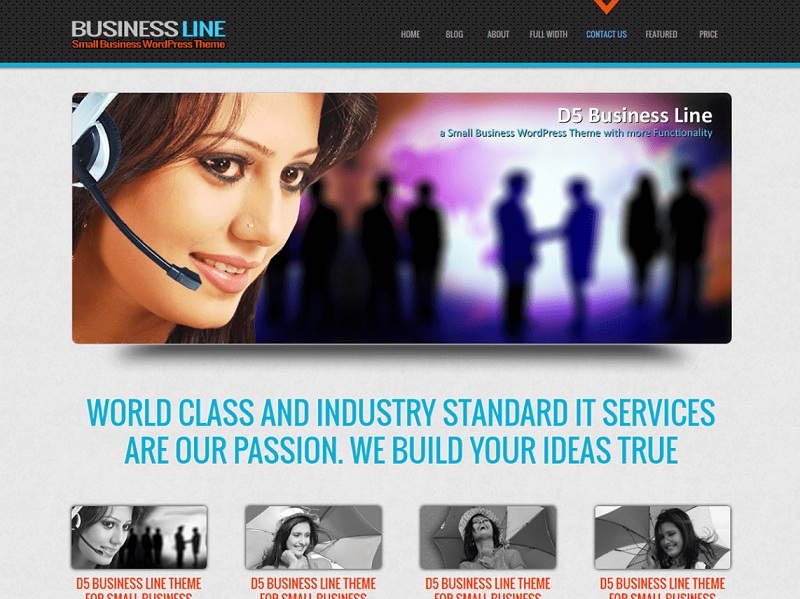 D5 Business Line is a multipurpose WordPress theme based on the Bootstrap frontend framework. It will give your site a fully professional look.
15. Small Business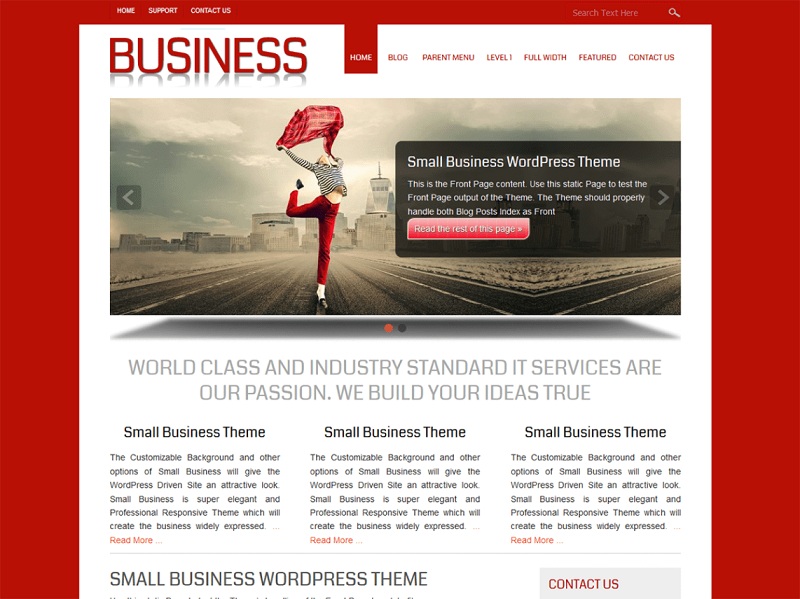 Small enterprise is a theme for business. Customizable history and different alternatives will give the WordPress pushed site an appealing appearance.
16. Versatile Business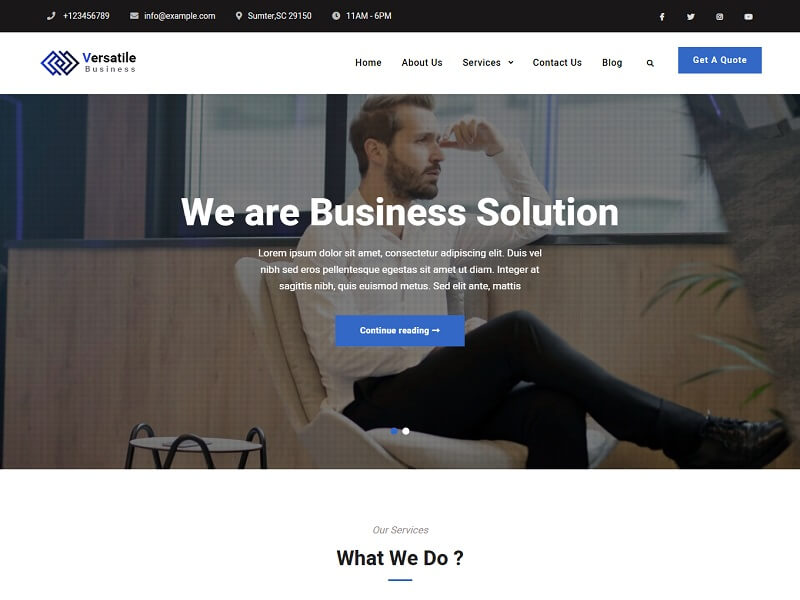 Versatile Business is a light multipurpose business WordPress theme that comes with a smooth design and extremely impressive functionality to unleash your website. You can use it for any kind of website and deliver an awesome look.
17. Interior Lite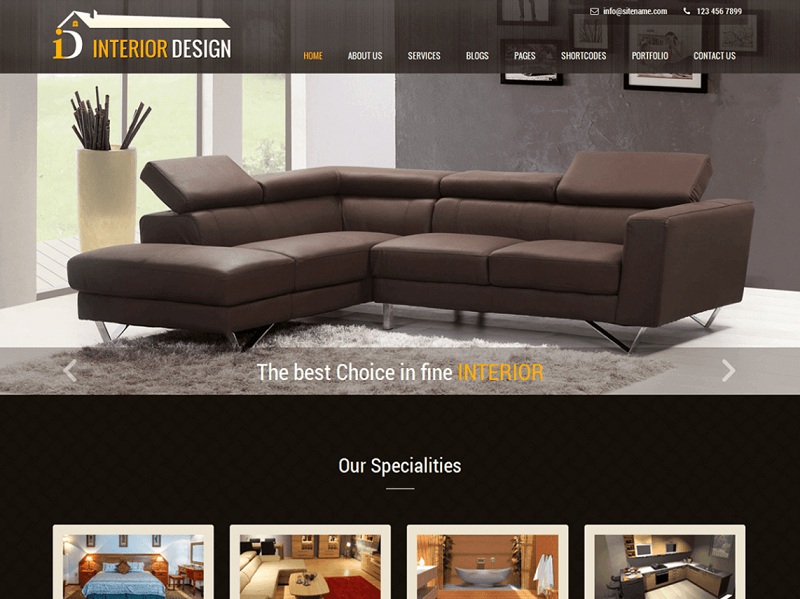 Interior lite is Free WordPress Business Themes an indoor layout WordPress theme that may be used as a responsive multipurpose WordPress theme that is simple and adaptable and bendy and is a complete translation geared up with no record to be had.
18. Eaterstop Lite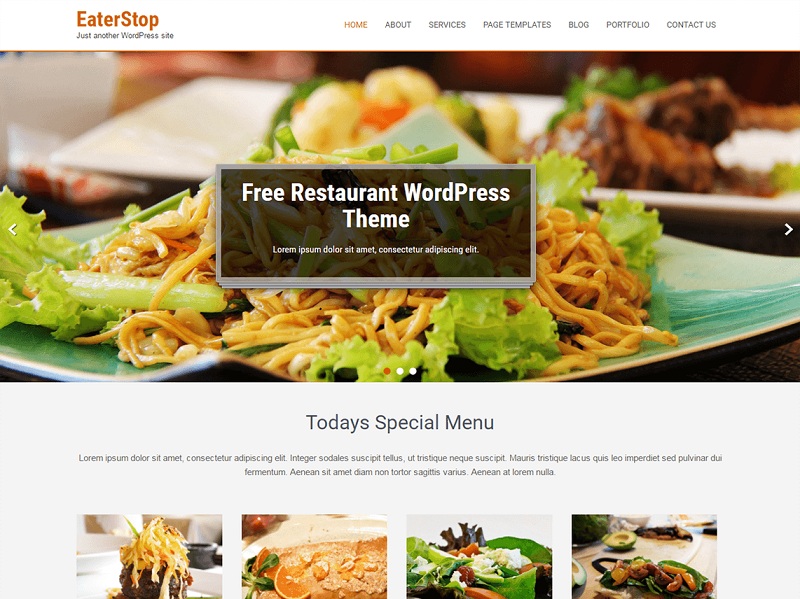 Eaterstop Lite is a free WordPress theme for cafes, bars, eating places, inns, corporate, and commercial enterprise websites.
19. Photolite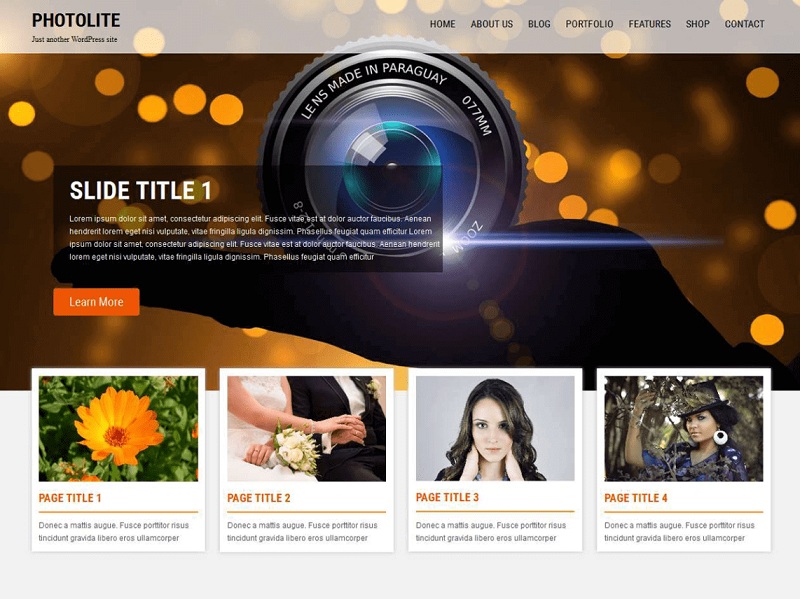 The Photolite theme is a responsive and nice use for pictures, photo blogging, enterprise, restaurant, corporate, consultancy, and other industries.
20. Mudita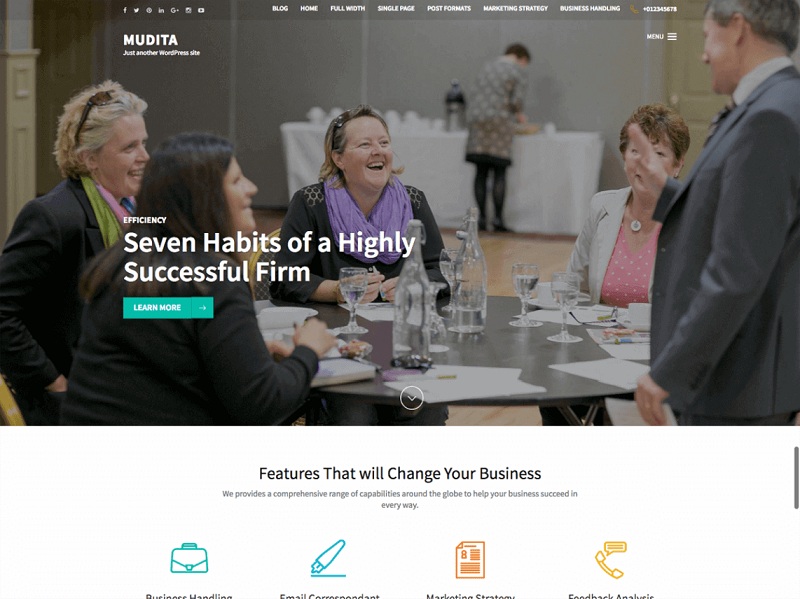 Mudita is a fantastically designed, easy, and contemporary multi-reason WordPress theme.
21. Hestia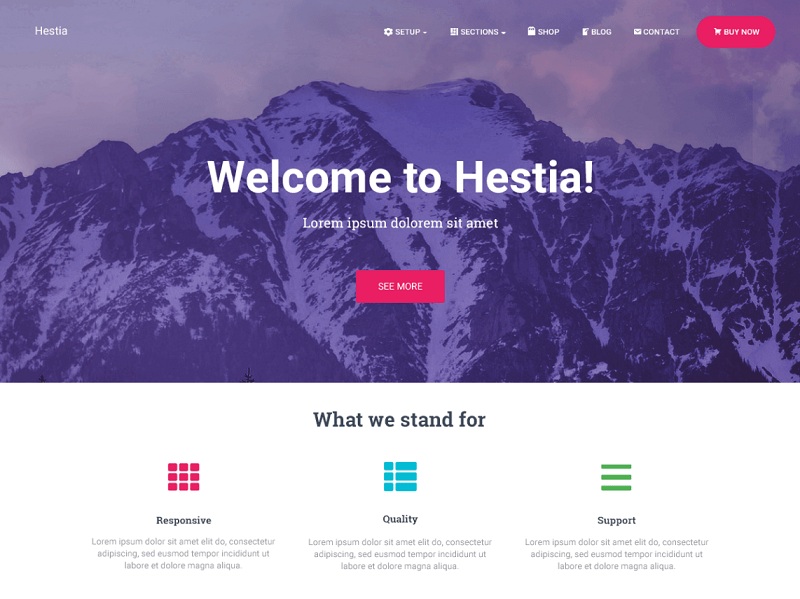 Hestia is a present-day WordPress theme for professionals. It fits creative commercial enterprise, small groups (eating places, wedding planners, game/clinical stores), startups, company companies, online companies and firms, portfolios, e-commerce (WooCommerce), and freelancers.
22. Sydney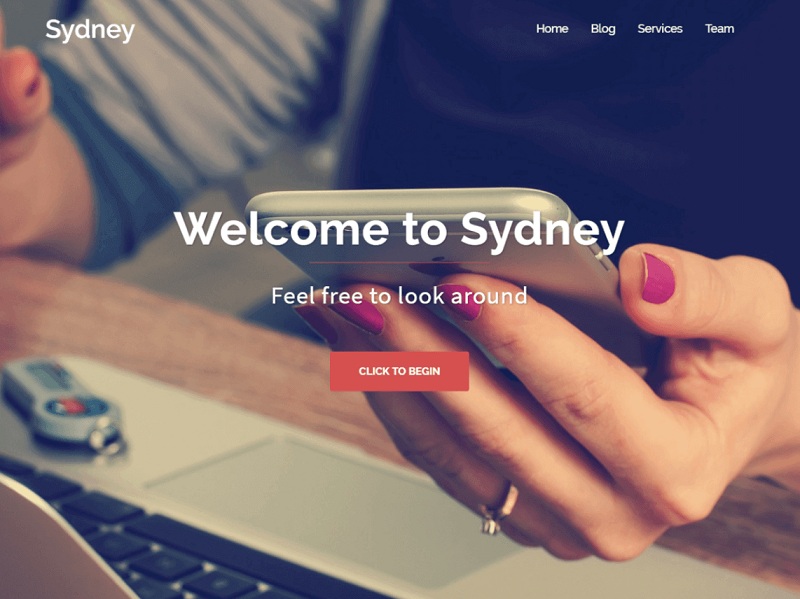 Sydney is an effective business theme that offers a quick way for companies or freelancers to create a high-quality online presence.
23. Company Elite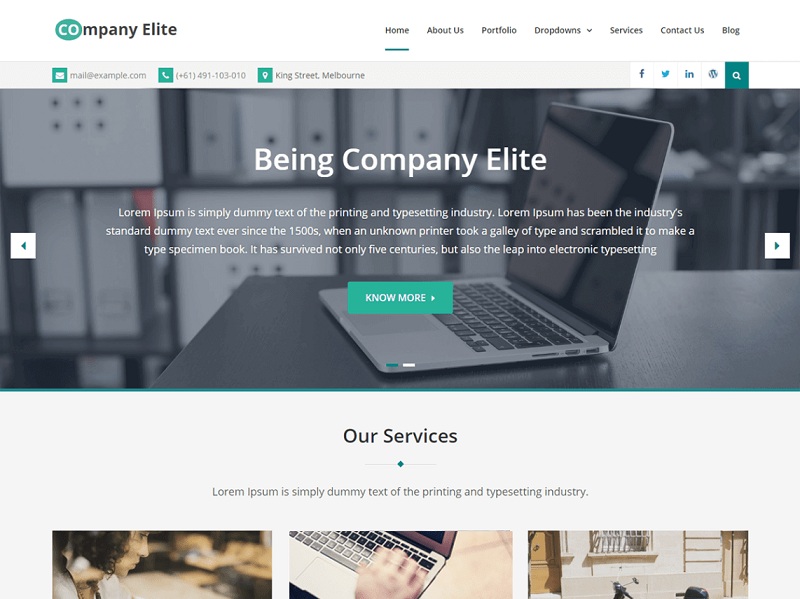 Agency Elite is a lovely and resourceful business WordPress theme with a revolutionary layout.
24. Corporate Hub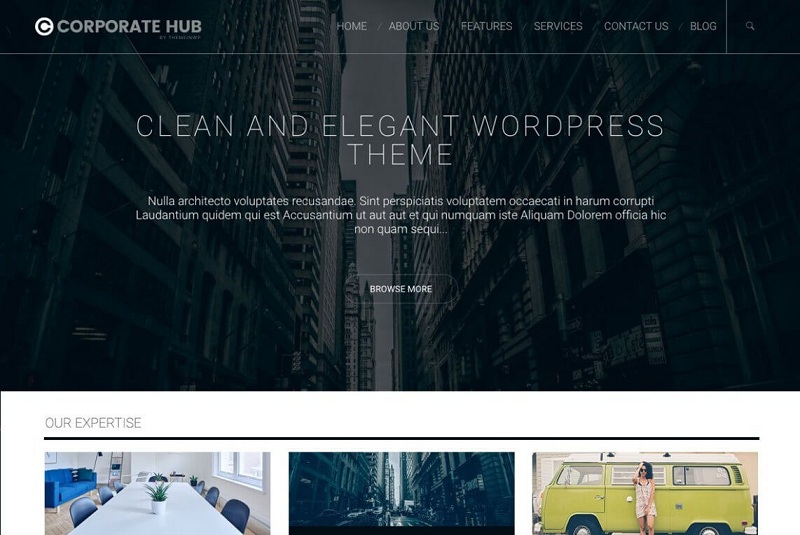 Company Hub is an extraordinary multipurpose WordPress theme for any form of company or organization.