All praise to the logo, but today we are not going to talk about why logos are important and how difficult and expensive it is to create a logo today. Rather today, we are going to list out the nine free logo makers tools that can help you make the perfect logo design for your brand.
1. Adobe's Logo Maker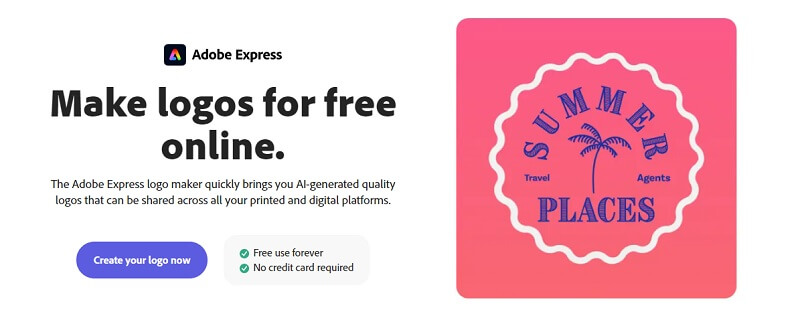 Adobe's Logo Maker is free to use a generator that helps you easily create your custom logo in minutes. This free logo maker tool comes with thousands of professionally designed logo templates.
2. LogoMaker.Net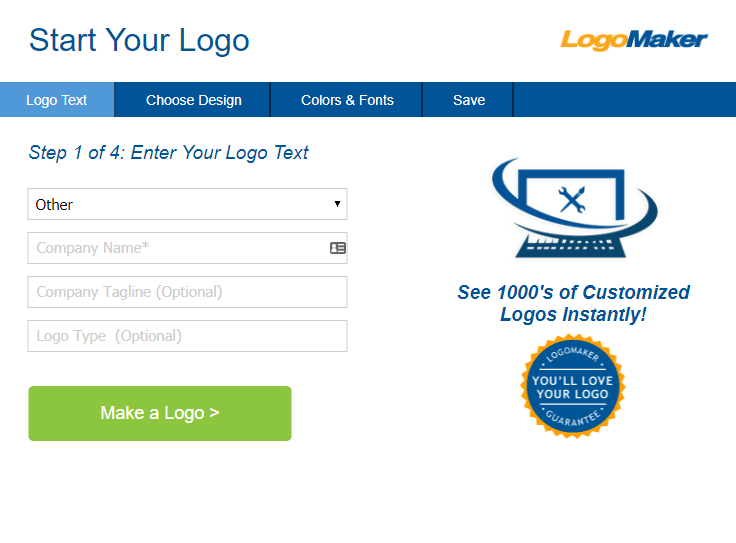 Talking about simple and free logo maker tools, we cannot avoid this as it is considered to be the top logo design tool in this league. This is not only free but also the safest and most reliable online tool. You have to open this logo maker tool and make an account. After you sign up, you would see a list of categories. You can select the category in which your business falls, and from there you can get access to more than hundreds of free templates. After selecting an attractive template, you can easily edit it in the dashboard!
3. Shopify Free Logo Makers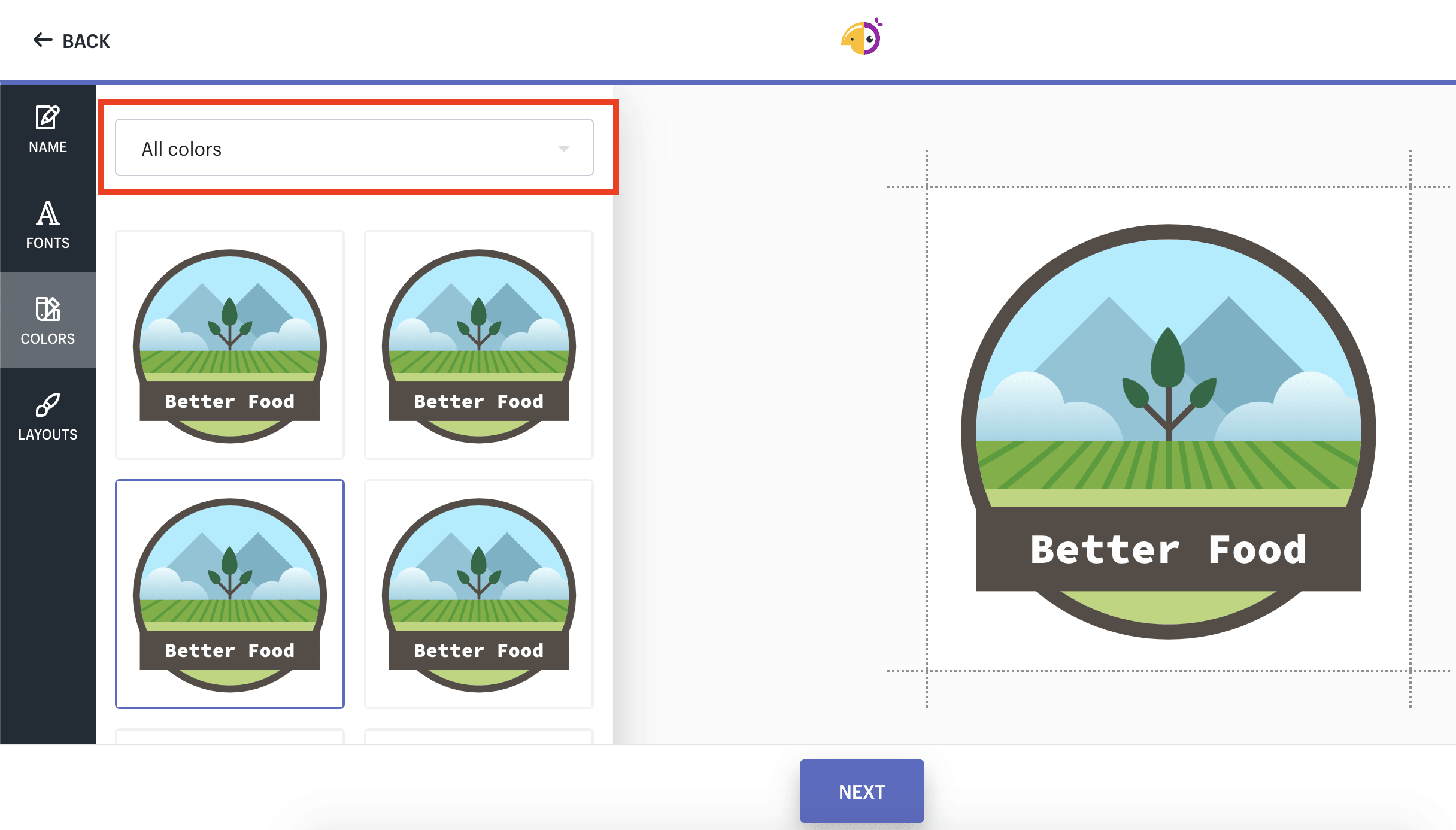 Free Logo Makers tool by Shopify is the second free tool that can help you in creating a logo in less than seconds. You don't require any technical experience or skills to use this tool nor do you need a degree in design. The stock imagery of this tool can easily help you in putting together a unique logo for your brand. This is a good tool for beginners both in terms of creation and learning.
4. Wix Logo Generator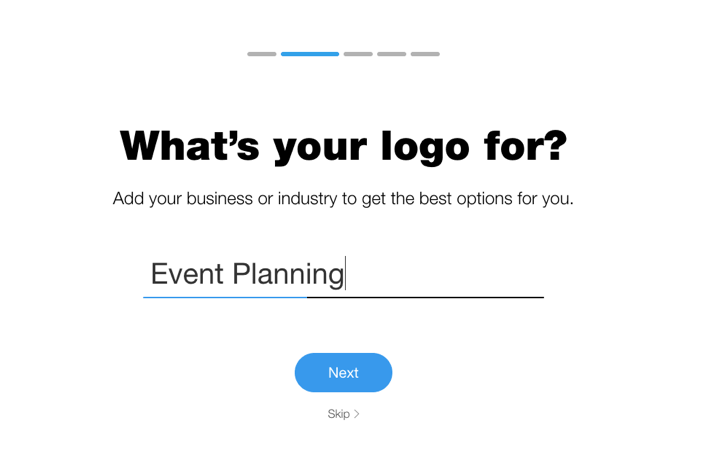 Wix is a famous website builder tool available online, but recently it has added the facility of creating logos in just a few clicks. This is a free and browser-based program that can be used to generate free logo designs. You have to make an account with Wix so that you can get access to the logo maker tool. Also, you have to enter your business name in the tool and fill up other options that are required by the Free Logo Makers. You have to tell about your tagline, niche, look and feel that you prefer, and intent! Providing this information would get you free templates!
5. Logo Maker by SmallSeoTools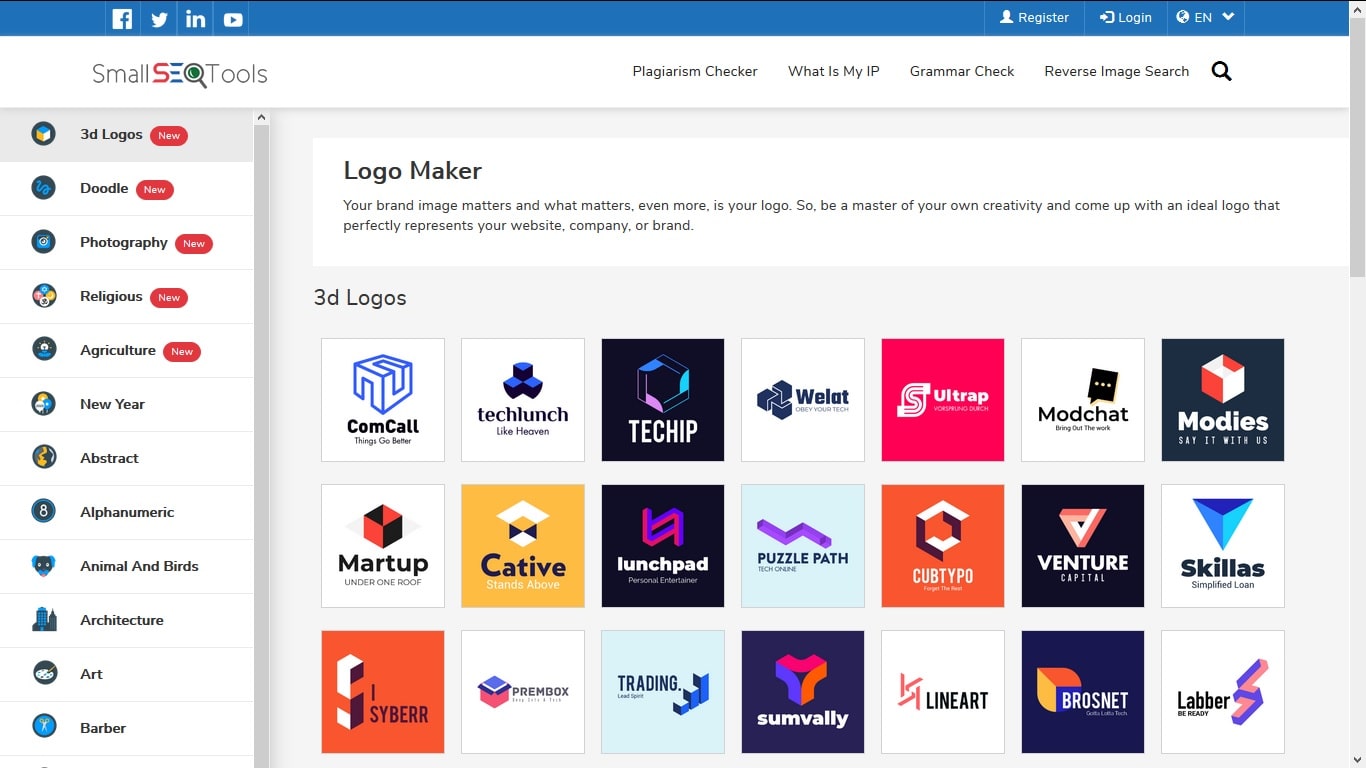 This is a browser-based tool that can be used by anyone. You have to open up the free website tool on your device. In the tool, you would see different categories related to businesses. You have to select the one that suits your brand, and from there you can select a premade design and edit it as you prefer it to be. This Free Logo Maker can make unlimited free logo designs and is one of the simplest tools that you can find online!
6. Canva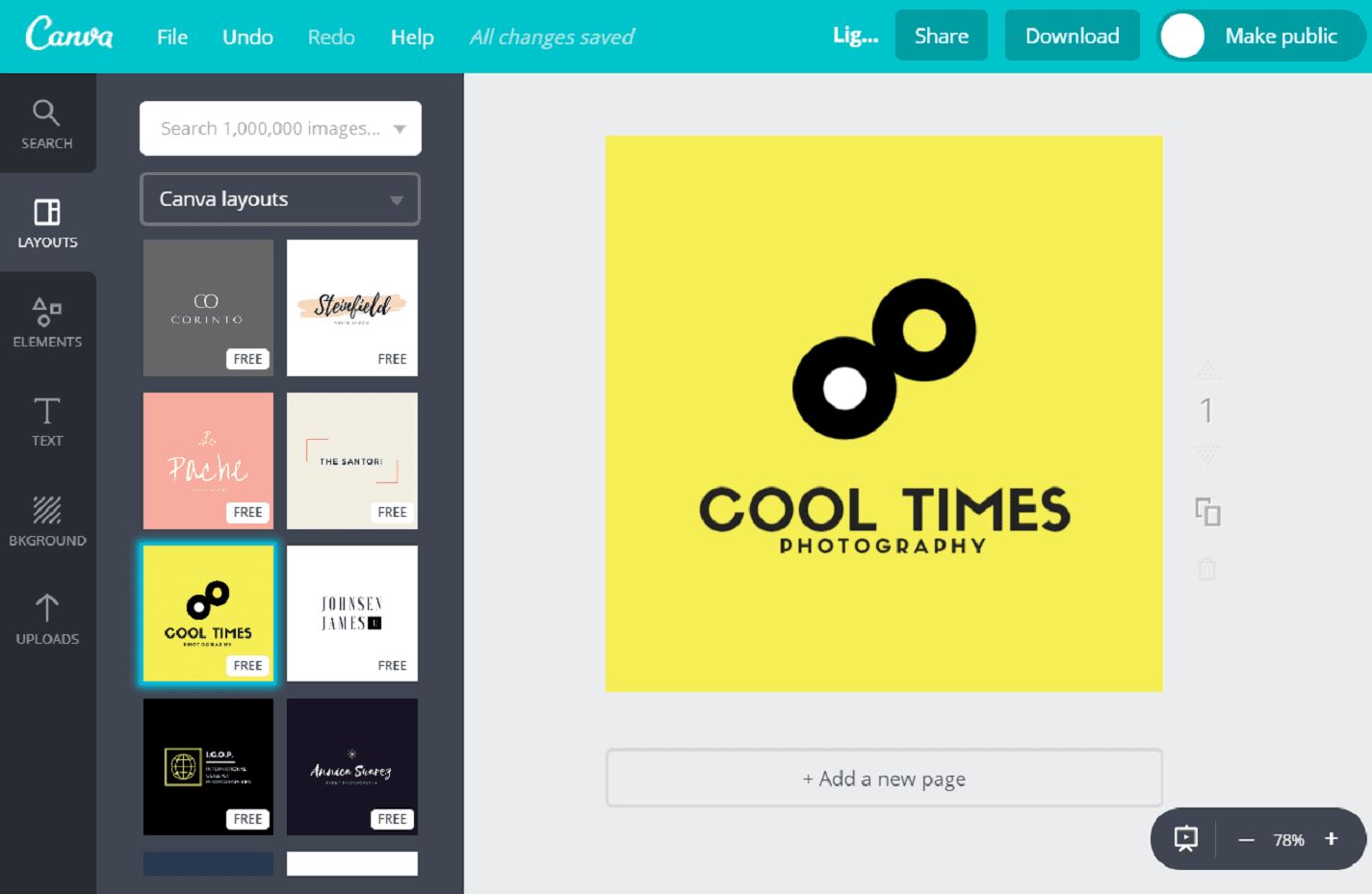 Canva is not a dedicated Free Logo Makers app but has a very good reputation for creating the most professional and free logo designs. You can use different editing and graphic tools to make a logo with canvas from scratch, and you can also use predesigns to create your fine logo. The drag-and-drop option of this program helps you in creating the best logo design. It is workable on every device. You can get the app version as well for your phone!
7. Placeit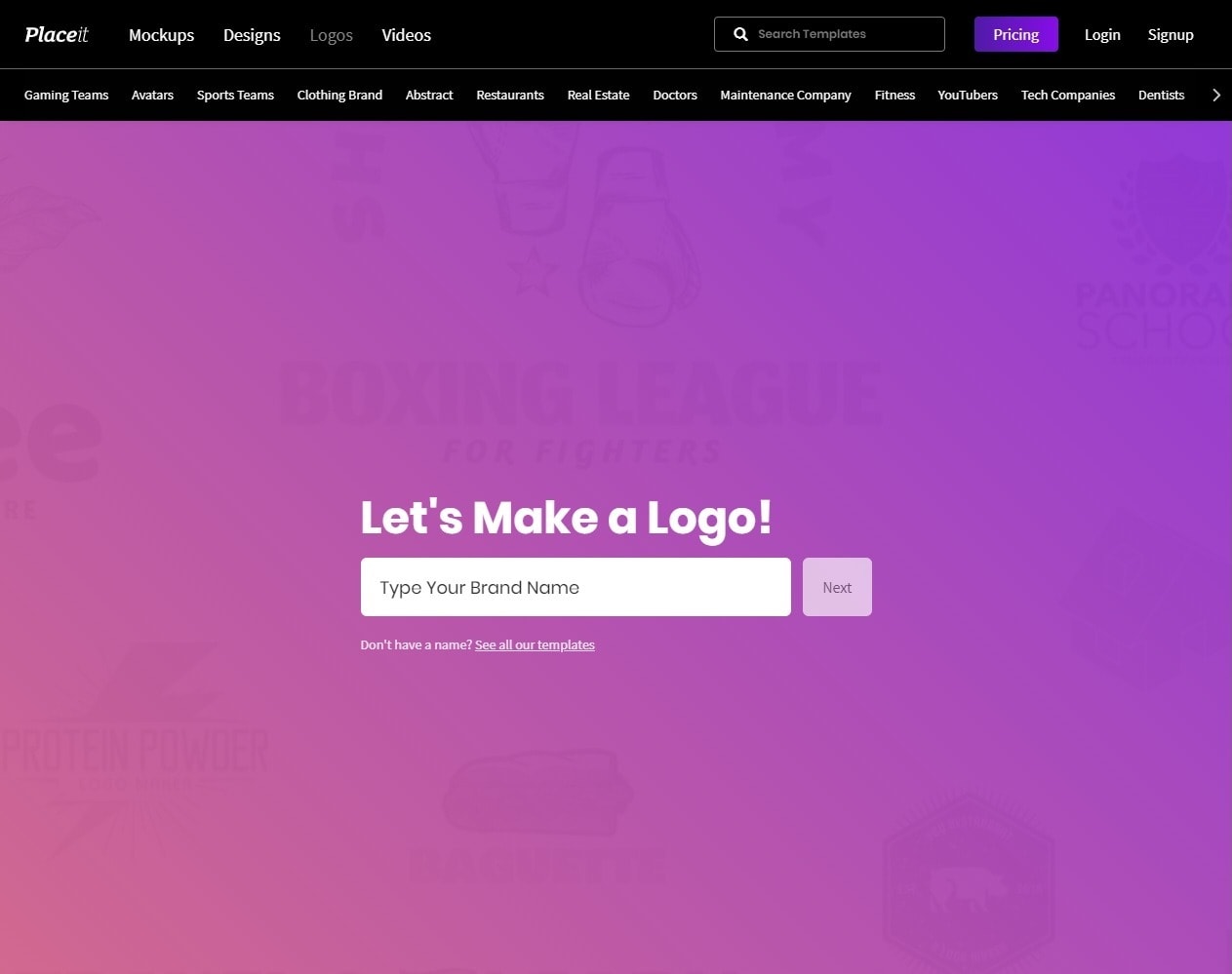 This is another online logo maker tool that can help you create logos in just a few clicks. This is a very convenient tool, and its operations are also quite simple and intriguing. You have to add your brand name to the tool, and it would simply get you hundreds of templates that you can select from. You can not only create logos but can also create other designs with this tool as well. This tool is well-known for creating Instagram stories, flyers, business cards, and much more!
8. Graphics Spring Logo Creator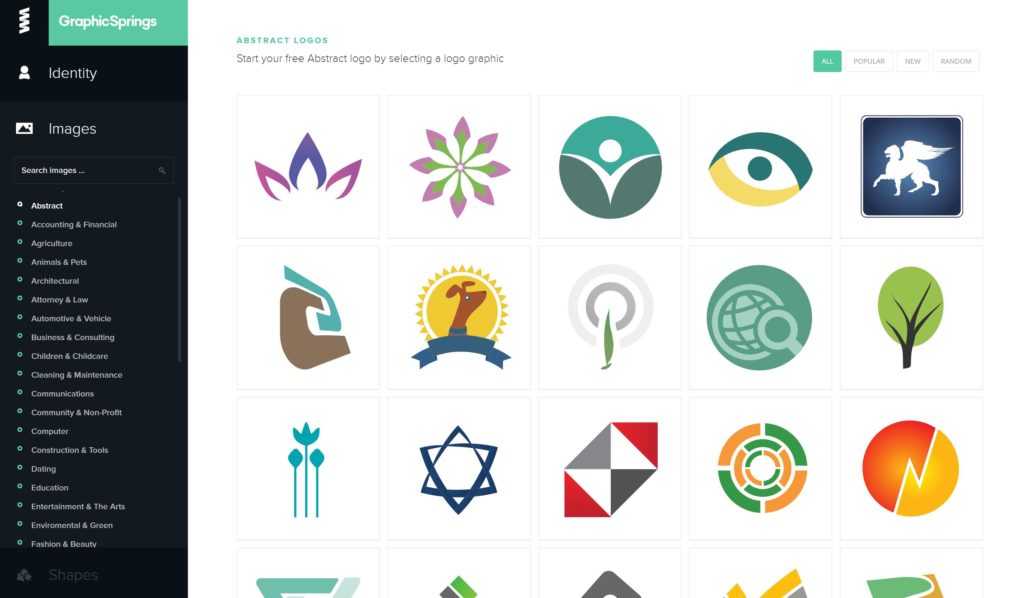 This strong logo maker tool available online is considered to be the best one when it comes to the customization of templates that it has to offer. You will find logo templates categorized into different types. You would get templates of letter-based logos, shape-based logos, abstract-based logos, and also color logos, and that tool for free!
9. Design Hill Logo Maker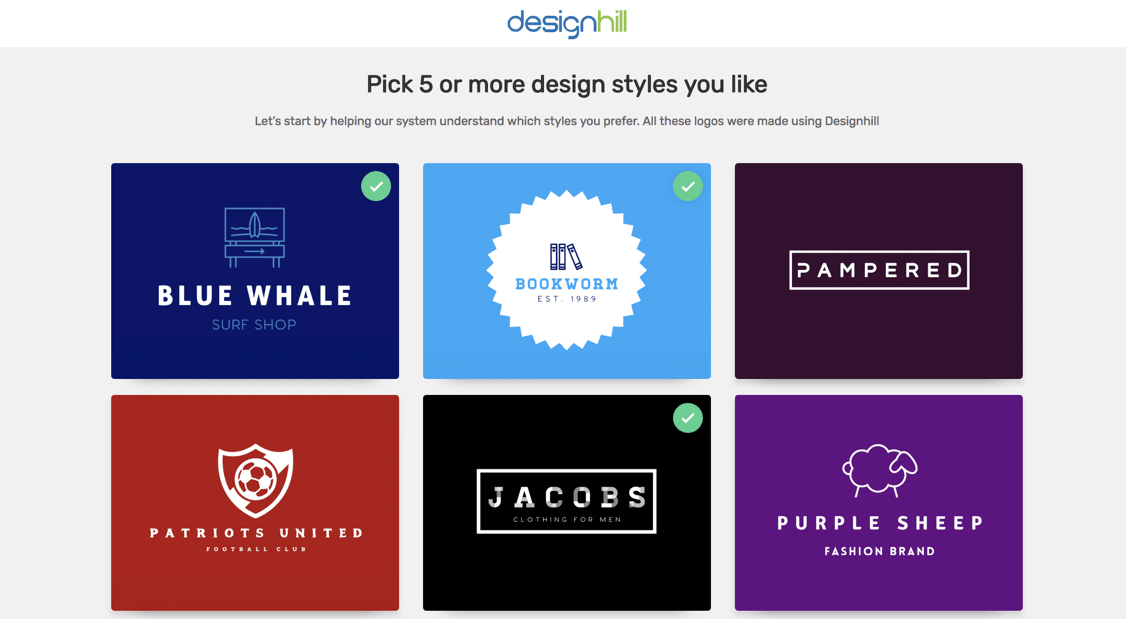 The 'design hill' logo maker tool is different from other tools. You get two options with this tool. The first option is that you hook up with the logo maker assistant and make a logo in only three steps like a pro and the second option is to use the logo tools to create your shapes, symbols, and layouts. This is a time taking process but is surely best for making accurate and unique free logo designs!
Please find here best Best Free Logo PSD MockUps