Modern businesses gain a lot from graphic design, especially in implementing social media campaigns. Today, in this article, we are going to discuss the best social media graphic design tools you should try in 2023. So keep reading.
The rapid growth of social media led business owners to use it for building brand awareness and driving sales. Graphic design plays a major role in making this possible. Social media graphics are any form of visual content that is shared via social media platforms. With the right imagery, brands can attract, inform, and convince potential customers to choose their products and services.
Due to the overwhelming number of digital stimuli from various platforms, a marketer's primary goal is to rise above the competition. One simple way to do this is by using social media graphic design tools that can let you create eye-catching graphic designs for your social media campaigns.
Will Social Media Tools Help With Your Marketing Campaigns?
The digital world spins fast, and it is best to respond with equally- exciting graphics. You need to create an impression that your brand is consistently keeping up with what's hot on social media platforms. Since most users are visual learners, a steady stream of interesting visuals is what you need to make them remember your brand better.
Graphic design software is considered a social media tool and a huge factor in creating successful social media campaigns. With a variety of modern design tools, you can create social media visuals that grab attention like no amount of words can.
With the right tools, your social media graphics will look incredible. Campaigns will be more effective and will give your company a professional vibe. Nothing can indeed beat professional graphic designers, but it does not mean that you can't use an alternate method to do the same job that they do. To be honest, graphic design tools are cheaper alternatives to get to your social media campaign goals compared to hiring a full-time graphic designer or a marketing firm.
The key here is to work with what is currently on your plate. Focus on the task of creating a successful social media campaign. If you do not have the resources (yet) to add another man to your creative team, then there is nothing wrong with choosing a modern and economical approach with graphic design tools.
Graphic Design Tools to Help You With Your Social Media Campaigns
There are plenty of graphic design tools that you can find, but many of them are either awful at what they do or simply do not meet your needs to create the best social media graphics. Here are the tools that you need to know about so you can start designing social media campaigns like a pro:
Best Social Media Graphic Design Tools:
1. Removal.AI: Remove Image Backgrounds from Images
Photos are usual elements in social media posts. But before sharing photos online, they must be well-prepared. It may sound insignificant but removing the background from a photo is an important step in designing social media content. It kind of gives you more room to enhance the photo without its background when combining other design elements. Social media aside, background removal is crucial when uploading product photos.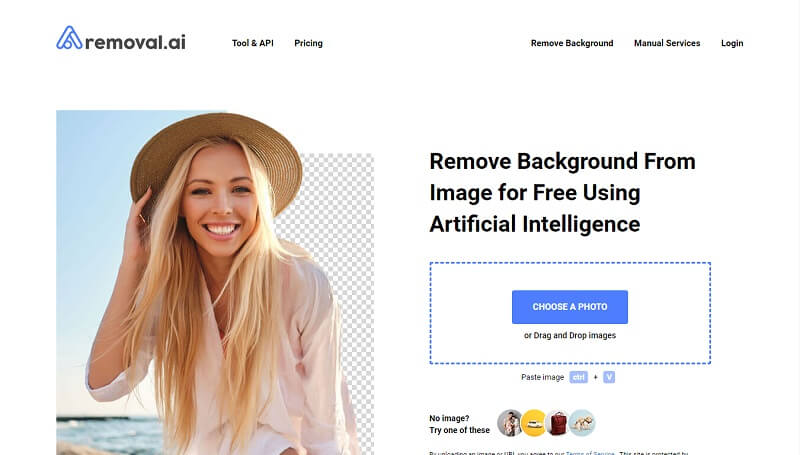 Removal.AI is an easy-to-use, powerful, and incredibly affordable background removal app. It instantly removes backgrounds with very minimal user input. You only have to upload a photo and then let AI technology work its magic. Batch photo editing is also possible, so it removes the need to spend countless hours removing photo backgrounds one by one. The program also comes built-in with a simple photo editor so you can enhance photos as well as change the background without needing another app.
The best thing about Removal.AI is its straightforward pricing. You only have to pay for the number of photos you need to process. This makes it more affordable for startups that are still new to creating social media content. It is free to use the app, but full-resolution images can only be downloaded with a paid plan. Pay as low as $0.15 per image or $5.99 a month for up to 40 images. The price can go lower for more images. Pay only $0.03 per image or $1,650 a month if you need to process 50,000 images. This subscription is recommended for social media and for preparing product photos for online shops.
2. Easil: Easily Design Your Graphics
It is almost impossible to create an ugly design when you have Easil among your graphic design tools. Its features are designed to elevate your brand design skills. There are over a thousand professionally-designed templates that will let you start on a campaign fast. You can even use it to create a brand kit that will streamline future design creations.
This is important because even if there are trends that must be followed in social media marketing; it is a must to always stay on brand. Aside from design consistency, it also minimizes the chance of confusing users with another branding.
The Easil subscription plans are designed according to every type of creator. The 'easilPlus' at $7.50 per user per month is enough for those who want to manage and design their templates. The 'easilEdge' plan at $59 per user per month gives access to premium templates. The easilEnterprise is also available, which is a tailored package, and the price will depend on the features and functions to be included.
3. Kittl.com: Use Templates for Your Next Campaign
Stunning designs are non-negotiable with social media posts. But creating eye-catching designs can be a real challenge, especially for a small creative team. Kittl serves as a solution to this with its huge array of design templates.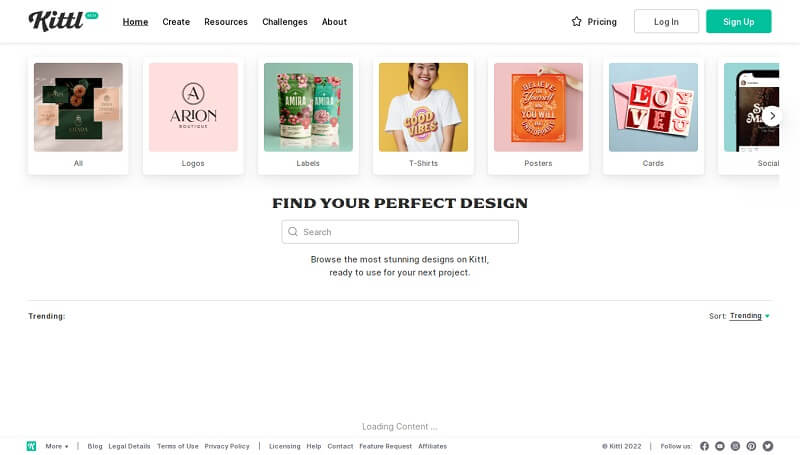 Many of its users consider Kittl as a magical design tool. The professional-looking templates guarantee that you will have high-quality designs all the time. You can create graphics fast by choosing a template and then proceeding to customize the design elements. Also, you can use its advanced features like text editing, magic recoloring, and texture clipping to stay on brand with your designs. You can also choose from among its many award-winning fonts to highlight the text areas of the design. It is indeed the only tool you need to create amazing designs and craft social media posts that stand out.
There are currently three paid plans to use Kittl. The Pro plan is $10 per month, which gives you access to all features and advanced editing tools. The Expert plan at $24 per month lets you unlock all the templates to create stunning designs. The Business plan at $79 per month is recommended for bigger teams that have to improve their efficiency in creating designs that sell.
4. Flexitive.com: Create Unlimited Design Versions for Various Platforms
Flexitive may have one of the most advanced features among design apps, but it remains so simple to use. It is essential to use the right size of design for each social media platform. The dimensions often change, so a tool that can help update your designs in multiple formats is a must. Thanks to its modern features, you can create design variations across all of your social profiles using Flexitive.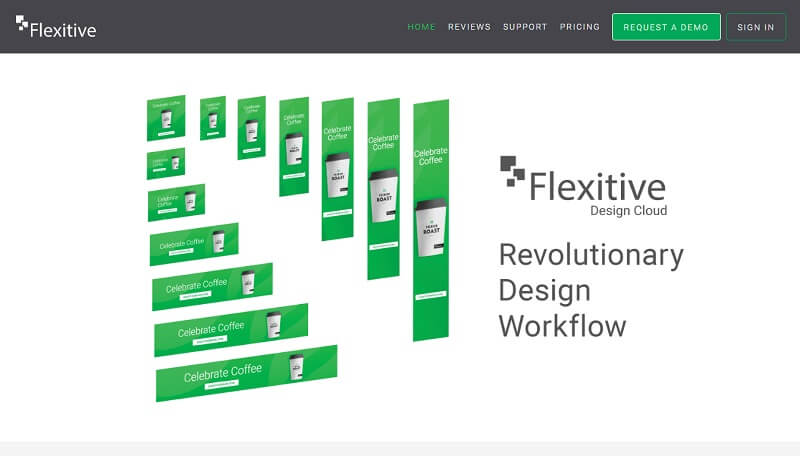 It has a secure database where you can store and edit changes in the core design elements. So if there is a need to change an image or add the pricing information; all assets are automatically updated.
Having a way to instantly update brand assets for social media is crucial because you cannot afford to send contradicting information to your followers. Flexitive is the best approach to avoiding this from happening because of its seamless distribution when exporting designs for omnichannel communications.
A smaller team can have the Teams Plan at $59 monthly and it already has all the features that you will need to create designs for omnichannel communications. Multiple users are allowed, and you can manage the permission level so that there will be a more streamlined design process flow.
The Enterprise plan at $89 per month is recommended for larger organizations. Its features are geared toward automating both design production and distribution. Multiple teams can use it to scale with bigger operational needs. Because it can be complex to manage multiple teams, a dedicated account manager will handle the training and guide team members in transforming the design workflow.
5. Img.ly: Design & Build Any Creative Use Case For Your App
Adding an interactive feature to your social media posts is innovative but can be extremely challenging to do for designers. A fun mini-app that lets the users virtually try on products or customize the design of their orders will enhance the UX but it can be costly. Img.ly has modern editing SDKs to make every post a creative experience with just a few lines of code.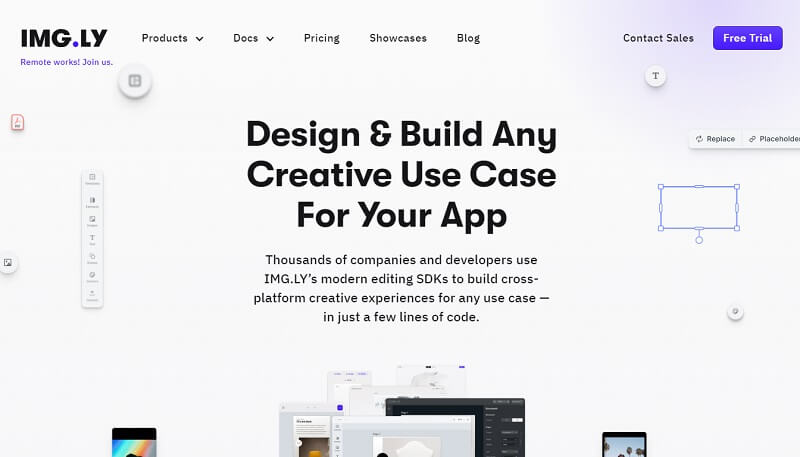 The CreativeEditor SDK, for example, is an easy-to-implement design editor that you can customize the UI. It will be perfect for businesses that are along the likes of photo book creation, apparel, and among many others.
Another great product by Img.ly is its premier photo editing solution for mobile devices, the PhotoEditor SDK. Now you can build a photo-editing app that comes with stunning filters, templates, and other features.
6. DesignStripe: Create Illustrations for Your Campaigns
If you regularly need to create illustrations for social media campaigns, it will be nice to use DesignStripe. Beautiful illustrations can be created even if you do not have the skills of a seasoned designer.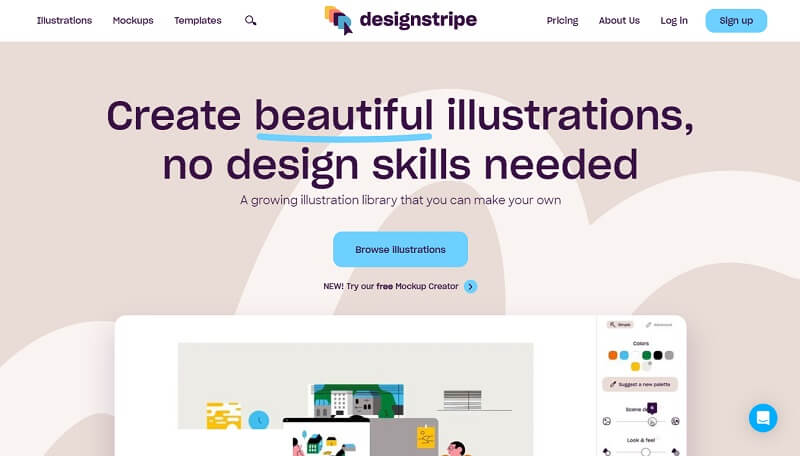 What powers this app is its huge collection of illustrations. You can customize it using simple yet powerful editing tools. Whether you need to create simple illustrations or need complex ones, DesignStripe has your back. What is great about it is that you can add your brand color combinations or create a new one from scratch. This allows you to explore countless color combinations, depending on the mood that you want to convey in your posts.
You can always try the Basic plan for free and get unlimited access to all free content from DesignStripe. The Pro plan is a must for only $20 a month for full access to all illustration styles. This is only an early bird offer, so you better grab this chance to use a reliable tool for your social media campaign needs.
7. Drawkit: Hand-Drawn Vector Illustrations for Social Media
Hand-drawn vector illustrations are charming. This is why it is a staple among social media campaigns. Of course, it can be challenging if you do not have the skills, time, or resources to create them. Good thing that there are graphic design tools, like Drawkit, to help you out.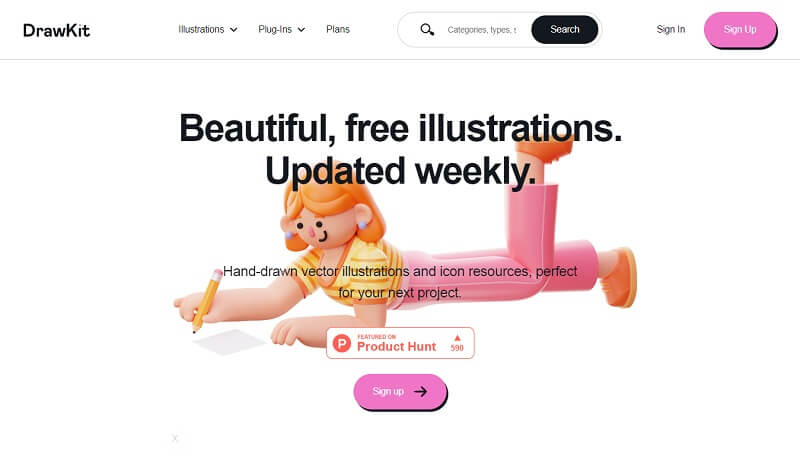 Drawkit is a handy solution if you want to make your illustrations stand out. Its collection of different types of illustrations is impressive. Aside from 2D illustrations, there are available collections for 3D, icons, animations, and mockups. You can even use the plugins for a 3D builder or the playful avatar creator to further have fun in your projects.
It is free to try the basic plan but paying for the Pro plan at $79 a year for unlimited access to all content is recommended. Lifetime access is also available at only $295 and will guarantee that you will have the most impressive vector illustrations for all your social media posts forever.
What makes these tools impressive is that they can be used by a small creative team and have significant improvements in your campaigns. This allows your brand to keep a huge chunk of your resources for hiring another designer. With these graphic design tools, you save time, effort, and money but still create unique and powerful designs.
8. Renderforest.com: Get all the Design Tools You Need in One Place
Renderforest is an excellent graphic design and video maker tool for anyone looking to create their own professional videos without spending a lot of money. The site offers a wide range of video templates that are easy to navigate and use. Whether you need branding materials, website designs, or anything in between, Renderforest has you covered.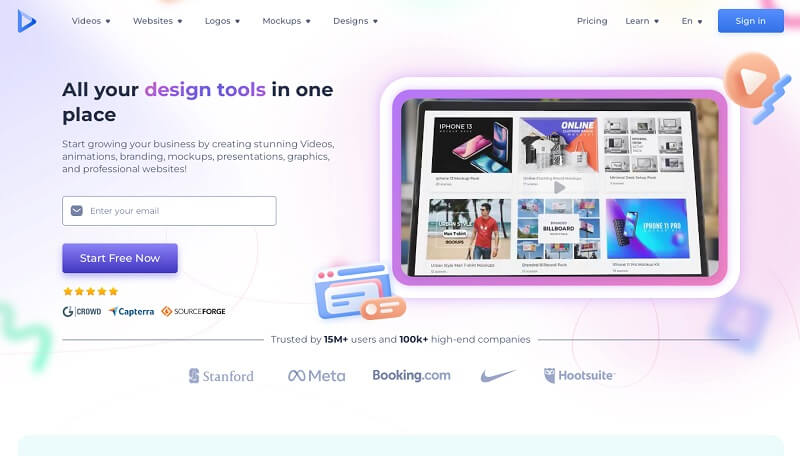 Our Lite package is perfect for growth-stage businesses and only costs $9.99/month.
Pro is $19.99 a month- it includes advanced growth tools; first-rate designs, and premium websites. Business is also $19.99 per seat monthly and this solution is for enterprises and teams that want to achieve amazing results.
Conclusion
One of the best social media graphic design tools; you need to remember is that graphic design can play a huge role in how your brand is perceived on social media. An attractive design can help build trust, strengthen your brand message, and ultimately expand your business. With graphic design tools, you can produce well-designed graphics that demand attention, stir interest, and direct customers to embrace your brand. I hope you like this article on the best social media graphic design tools that you can use in 2022.
If you have any questions about this article then please let me know in the comment section below down. Please don't forget to share it with your friends and social media followers such as Twitter, Facebook, etc.
Author's Bio:
Lyn Pasco is a passionate graphics designer and photo editor at Ephotovn. With over 3 years of experience in the design and photography industries, she has provided creative solutions for both personal and commercial clients. When she's not behind a computer screen, you can find her exploring the world with her family and friends.