Free reverse address lookup is an excellent tool for many businesses. Getting the details of the right lead can be fruitful for you. Also, if you have an entire customer base, you can perform more advanced analytics.
It helps in making your advertisement targeted, and you can have a higher return on investments. For example, you discovered the platform that allows finding a person reverse address, then you need to perform the following actions:
The Step-By-Step Guide To Using The System
First, you must type the name of the person whose details you need. It should be entered in the search area and wait for a few seconds.
After that, they wanted people with similar names will appear in the search results. You can pick the one that matches fully the name you are searching for.
Once done, you can click on get a report, and you have all details concerning the particular person.
However, you may need to enter the address, zip code, phone number, etc.
Here are some of the top sites you can prefer using to find the details of an individual or get some good leads for your business.
Top Free Reverse Address Lookup Platforms For People Search
Table of Contents
1. CityZor
2. SpyDialer
4. That's Them
6. Whitepages
7. Intelius
1. CityZor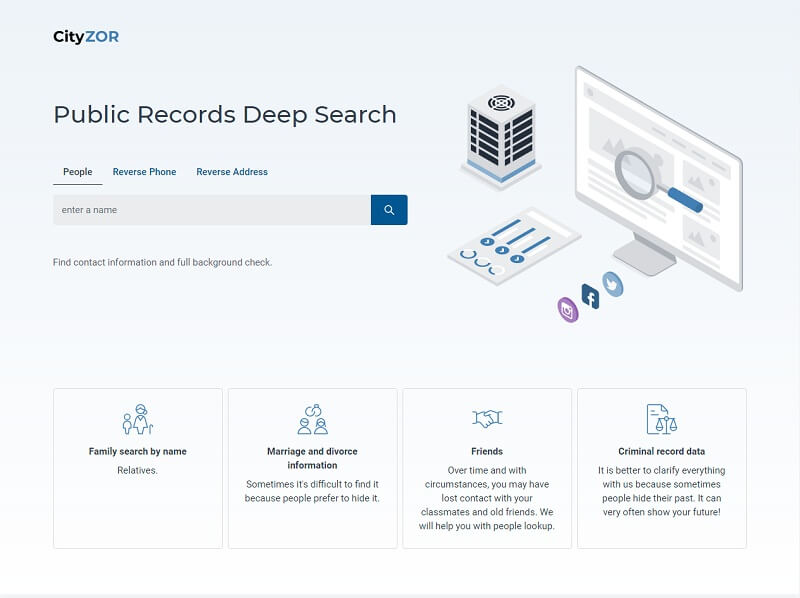 This site has been receiving good responses from users since the time it was launched. It gives accurate information on people and helps users know if they are worthy enough for your business.
Also, if you have lost contact with any of your previous clients with whom you want to get back in touch again, the website will assist you. It has accurate public records making it easier for people to find out details.
It can run on any device and lets the user know updated details.
2. SpyDialer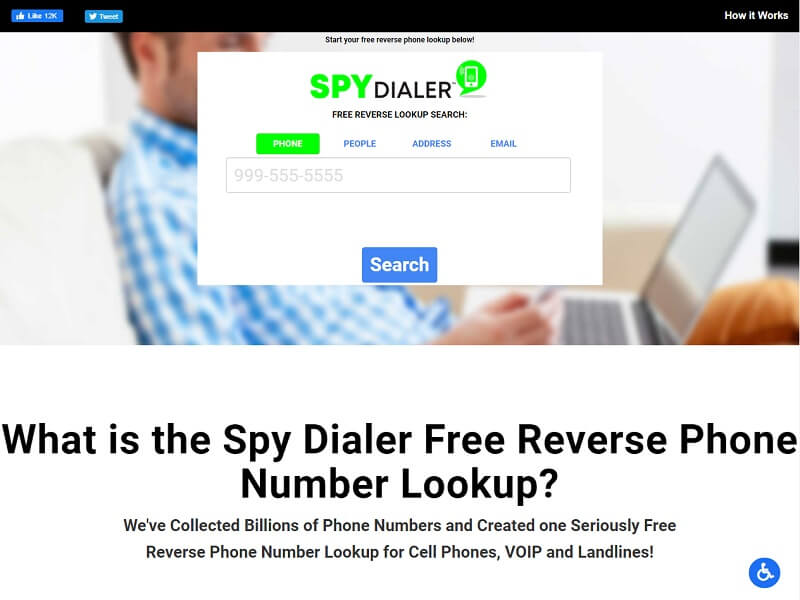 SpyDialer is an interface offering four different lookup services by adding the name or address on the search bar. It gives details on who is living in the neighborhood, confirms the identity of people, etc.
This is available for free and functions like a Google search where the user has to enter the details. It has several options to find out results about the target person.
It has helped many companies to connect with people with whom they can do business.
3. Information.com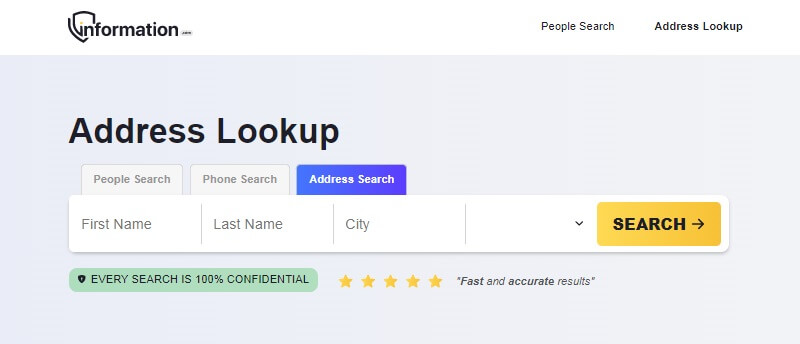 Information.com is a reverse lookup tool that gives you multiple ways to search for somebody. You can pull up a complete report on them with their full name, address, email address, or phone number.
Once you've entered that information, you'll be able to find out their address history, where they work, who they are related to, all their email addresses, any social media or dating profiles they have, as well as all criminal public records connected with them.
4. That's Them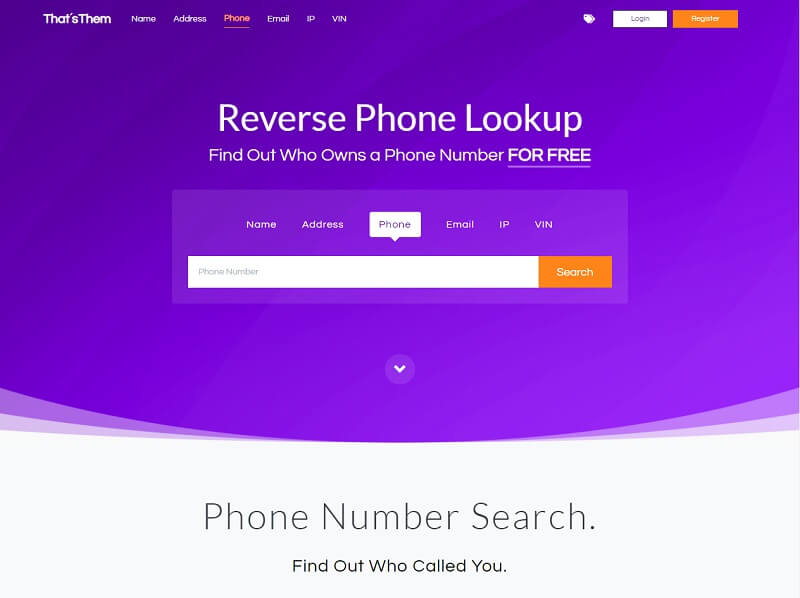 The free platform permits you to get the details of an individual using the address accurately. Every search is anonymous, so there is no possibility the target will know about this.
The platform will ask to provide the home address of the concerned person. Following this, you will get all the details that you want to know about him or her.
Also, it does not consume so much time to perform the steps and gives more accurate results.
5. Infotracer.com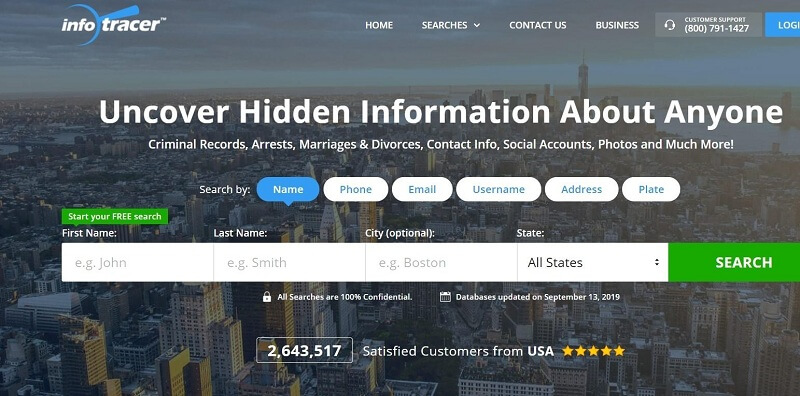 One more platform using which you can find details of people is Infotracer.com. It does not take much time to complete the steps.
A massive amount of data is given, like all the past and current residents, their ages, any criminal record they have, etc.
It is a unique platform and identifies data loads to quickly identify whether the person is good or bad.
6. Whitepages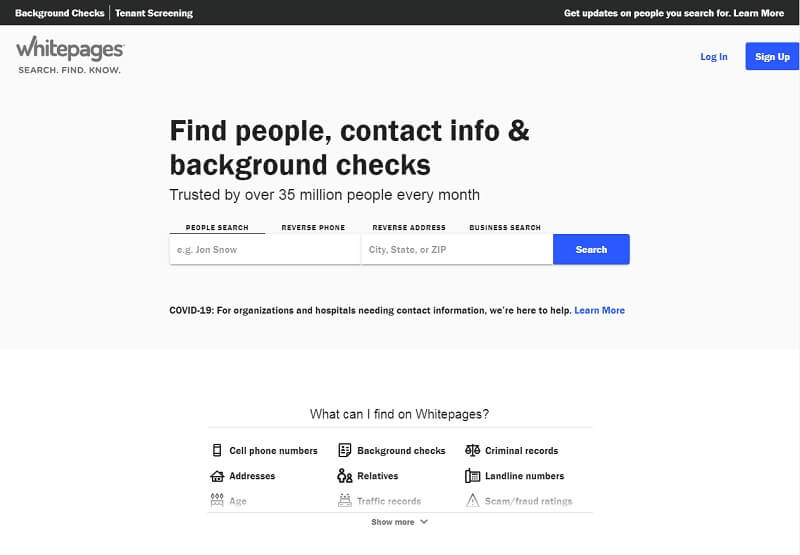 It is an ideal platform to be used if you wish to shift to a new location for your office. By collecting information using the address of the place, you can find details of how your customers are.
One can easily find out if the area is suitable for you for business or look for others. It is an excellent site for people who wish to live in a particular location.
7. Intelius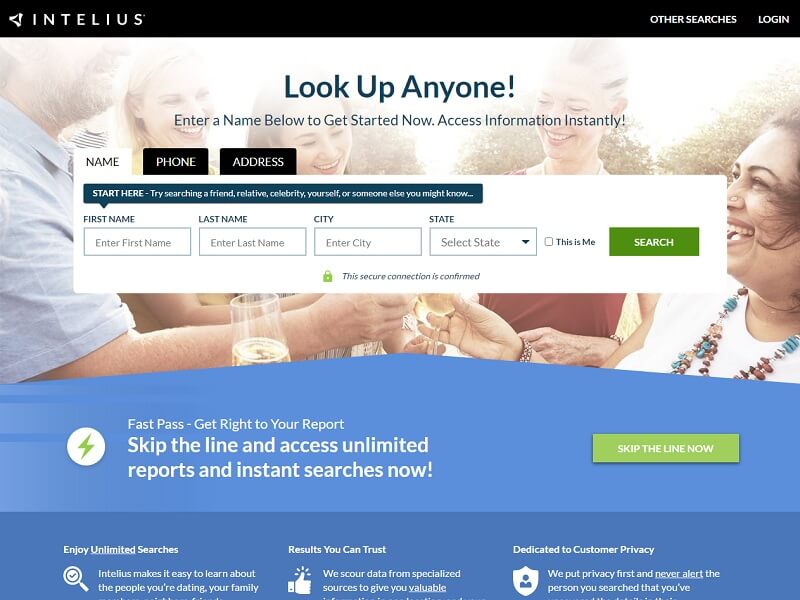 It has the largest database and gives you an in-depth report which you may not even expect. Once you open the site, type the address and wait for a few seconds.
You will be surprised to see the report you get in the end. Those looking for data like ownership, occupants, contact details, etc., can use it.
The Bottom Line
All these free reverse address lookup sites have a few unique features entirely, and most of them can be operated from your smartphone and desktop, so it would never be a problem for you.
The search on these free reverse address lookup platforms might help you not only to access the business contacts but also to clarify your leads and get rid of the ones that aren't worth your time.
Many businesses rely on such platforms to save time and money for entrepreneurs.