Hey guys, today in this article, we will discuss how to remove background images with one click using Desygner. So keep reading.
It's a common occurrence for your audience to be distracted from the subject in a great picture by unwelcome things in the background.
Whether you're a student, an employee, an owner of a business, or somebody who is working on graphic design for a client, removing an image from the background can be a difficult process.
Nevertheless, removing a background image is now as easy as clicking just once for clear photographs that will keep the viewer's attention on the main subject of the photo.
The image's appearance is also changed by changing the background.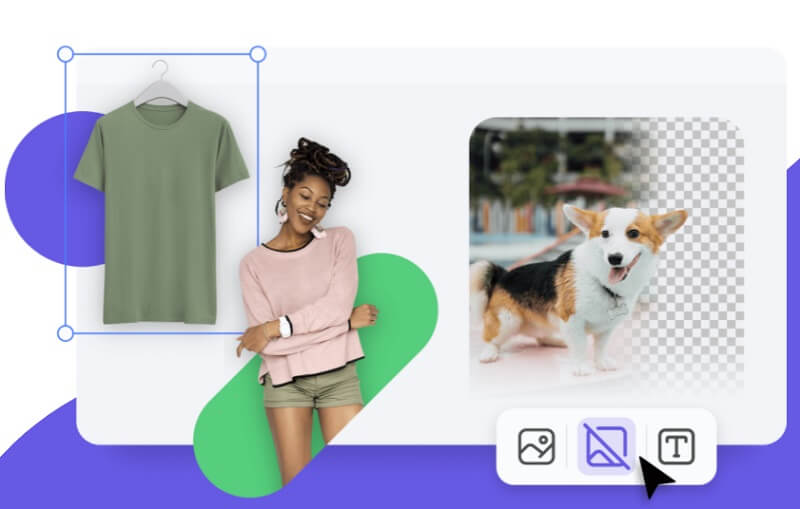 At Desygner, the focus is having a platform and design tool that is simple and easy to use for any design experience, even non-designers.
The same simple-to-use technology powers web platform, mobile apps, PDF Editors, and enterprise solutions.
Desygner now has over 22 million users and 60,000+ companies using their new products and features every day!
How Does It Work?
It's never been easier to get amazing images without a background. With Desygner's innovative technology, you can erase image backgrounds with a single click while keeping the image quality high.
When it comes to creating professional-looking images in a matter of seconds, their user interface saves you time.
Unlike any other tool on the market, Desygner is less expensive, faster, smarter, and more effective which will allow you more time to surf the web in peace without wasting time with Photoshop or other pricey plugins.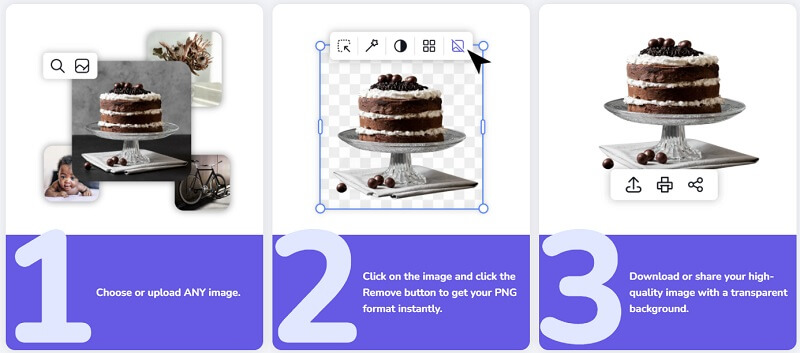 In these three easy steps above you can see just how quickly and easily it is to save the most significant parts of any photo and remove the background with a single click.
Only Desygner preserves the shape, detail, font type, and color of an image, allowing you to easily create professional-looking graphics.
Because time is of importance in today's society, why spend hours polishing your photographs when Desygner can do it for you? If you can move your mouse you can remove any image with ease.
The Desygner Background Remover tool generates background-free photographs swiftly and perfectly, which is the most noticeable change you'll notice right away.
Unlike other design tools on the market, which can take up to 30 seconds or minutes to produce a clean background, Desygner is capable of precisely detecting pixels in order to produce the cleanest PNG file feasible in under five seconds.
What To Do After Removing An Image?
So, you've removed the backdrop with a single click – now what?
Now you can create any type of graphic for your next campaign by dragging and dropping the image into their design editor.
You can design anything from social media posts to advertising, presentations, business cards, posters, and more with complete control over your graphics.
After using the easiest background removal technology from Desygner you'll create spectacular, silky-smooth results in a matter of seconds.
Not only has Desygner got this amazing Background Remover tool, but Desygner also features a large variety of features and products to help you create logos, cards, marketing materials, banners and also has one of the most powerful PDF Editors on the market and has recently launched the popular animation tool.
Desygner also offers over 125+ million Royalty-Free Stock Images from Shutterstock so you'll be able to create any type of marketing campaign you need for your business or personal projects.
Features:
Templates
CardMaker
Royalty-Free Images
Invitation Maker
Background Remover
Animator
Online Graphic Editor
Banner Tool
Social Media Image/Cover Editor
PDF Editor
Drag and Drop Software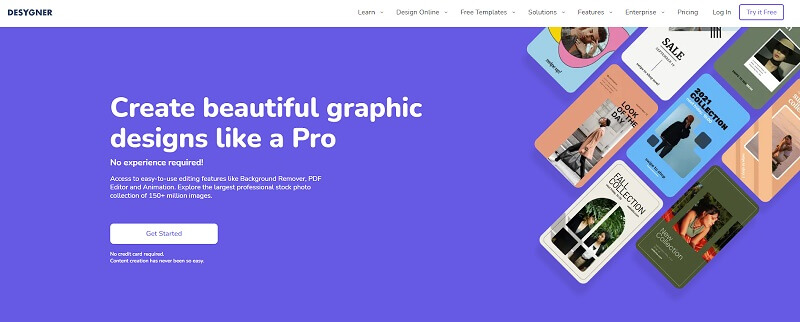 With no prior design knowledge required, Desygner allows users to create their own stunning designs in minutes.
In addition, if you're a business that does not have the resources to develop your own marketing materials, Desygner can help you with that solution also!
Choose to hire expert designers within Desygner. They are your one-stop design solution, whether you want to utilize the platform to develop your own designs or hire them to generate spectacular creative content for you.
In a matter of seconds, you can create your full brand design. There's no need to copy and paste artwork from one template to another or hire a designer to create brand materials from scratch.
In one go, you can produce powerful social media content, brand identity kits, or product and online designs using Desygner.
Bring your marketing channels together with a consistent appearance, providing your customers the comfort and confidence they need to keep coming back for more.
Book a demo with Desygner to show you more.
Pricing of Desygner:
| Billed Monthly Subscription | Billed Yearly Subscription |
| --- | --- |
| Free | Free |
| PRO+: $9.95  | PRO+: $4.95  |
| Business: $19.95 | Business: $9.95 |
So that's all from our side. I hope you liked this article on how to remove background images with one click using Desygner. Thanks for reading!.