We hand-picked a complete list of the Resume WordPress Themes designed to showcase your resume/CV and portfolio or vCard. Resume WordPress Themes are premium themes with having a unique premium design, quality, functionality, and features. If you are looking for a job board, resume on google and having trouble in to find the best Resume WordPress Themes you are right place here.
Below you will find the best Resume WordPress Themes designed with the easy setup on the dashboard. Resume WordPress Themes have unlimited color schemes for you to choose from. I guess you will have a hard time to choose one theme that you want to use because all of them are awesome.
Also See
Aveo – Resume WordPress Themes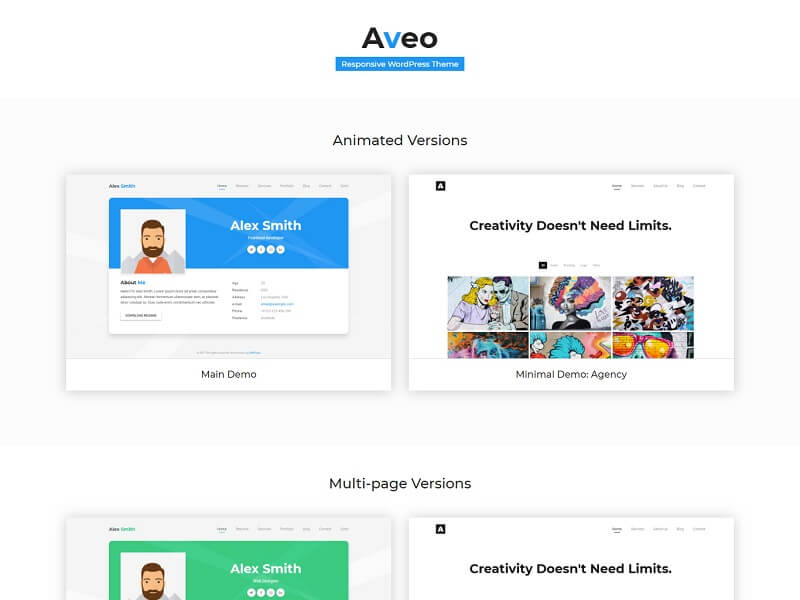 Aveo WordPress Theme — A premium tool to promote yourself. Ready to look stunning on any device – from a widescreen monitor to a mobile phone. You do not need to be a web development professional to create your own creative website using Aveo. The theme is best suited for a developer, designer, programmer, freelancer, photographer.
John Smith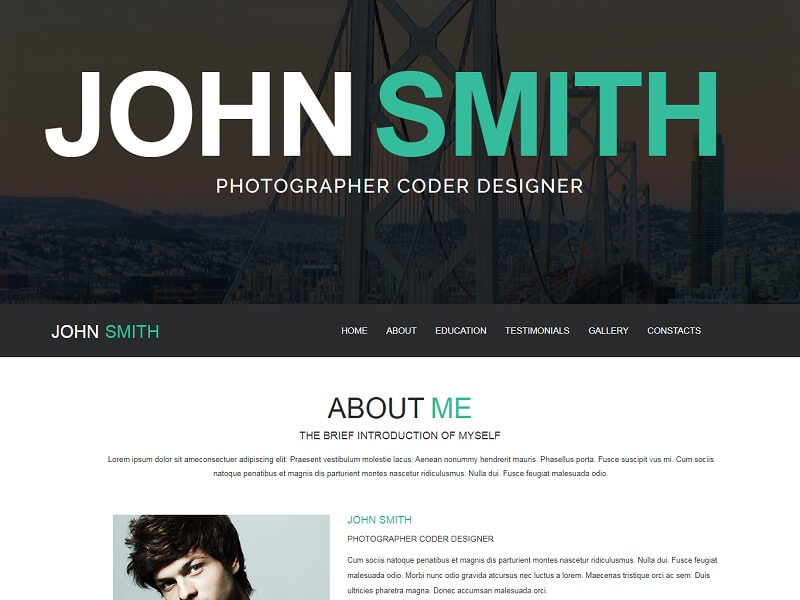 A resume is the first thing your potential employer gets to know about you. So, if you want to get a good job, it should be really cool.
My Resume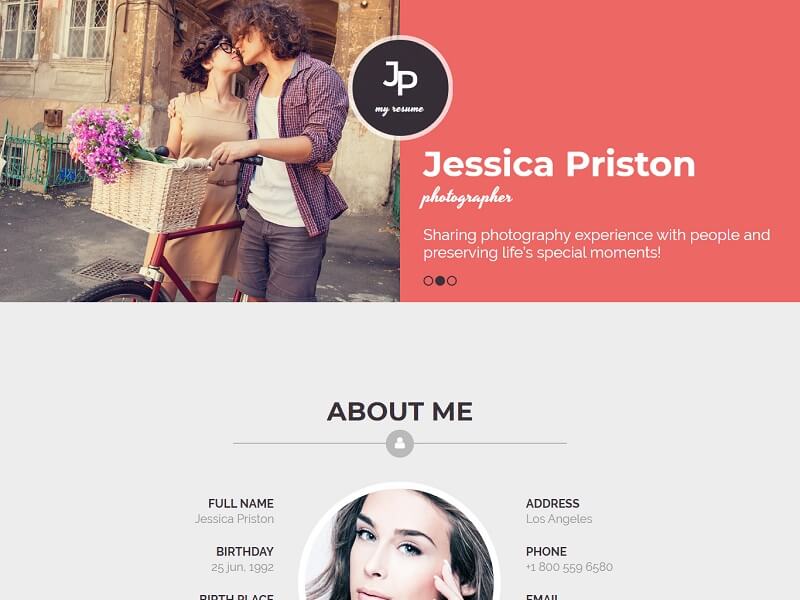 A solid website underlining the aesthetic sense and professionalism is essential for each photographer. To promote your skills and increase the number of clients, consider this contemporary design for an online CV.
Horizon TM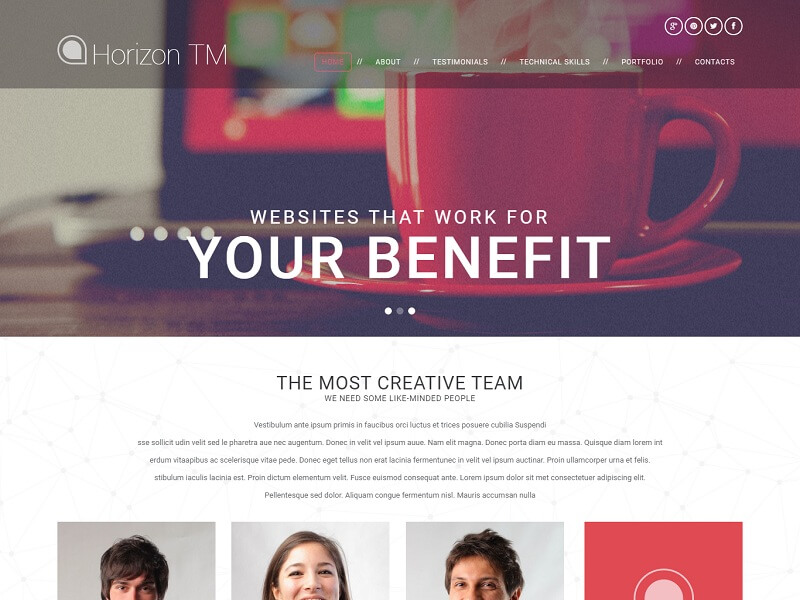 Catch the views this is how a well-done CV should look like. Being effective and correctly done, it increases the odds of candidates. Here is a professional theme that will help you set up a solid online resume, presenting its author at higher best.
Mark Anderson
Searching for a new job, many people polish their CVs, but only a few of them take the importance of online portfolios into account. Designed properly, these tools can influence employers to hire certain candidates without considering any other options.
Tom James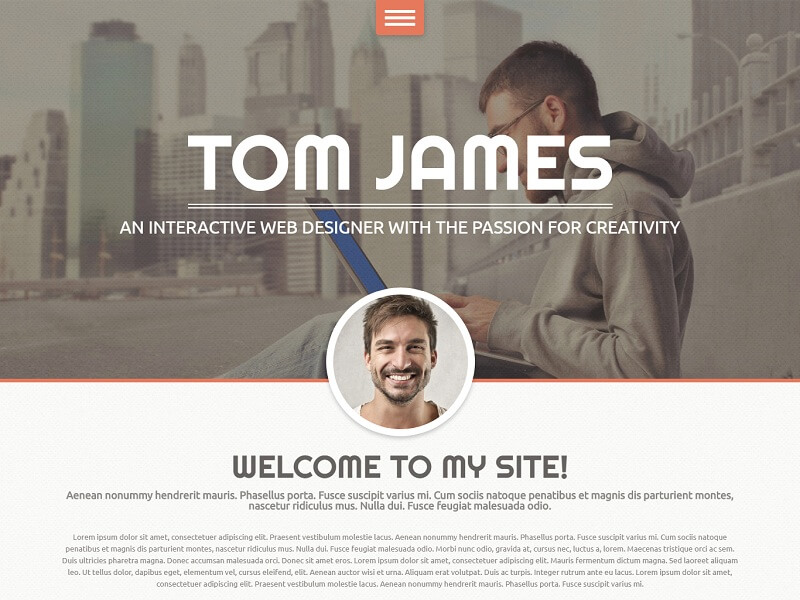 There are many different designs of online CV, but this one is special. At least because it's a single page with an unusual burger menu and the timeline that makes viewing page comfortable. The page surprises with its originality.
Mark Johnson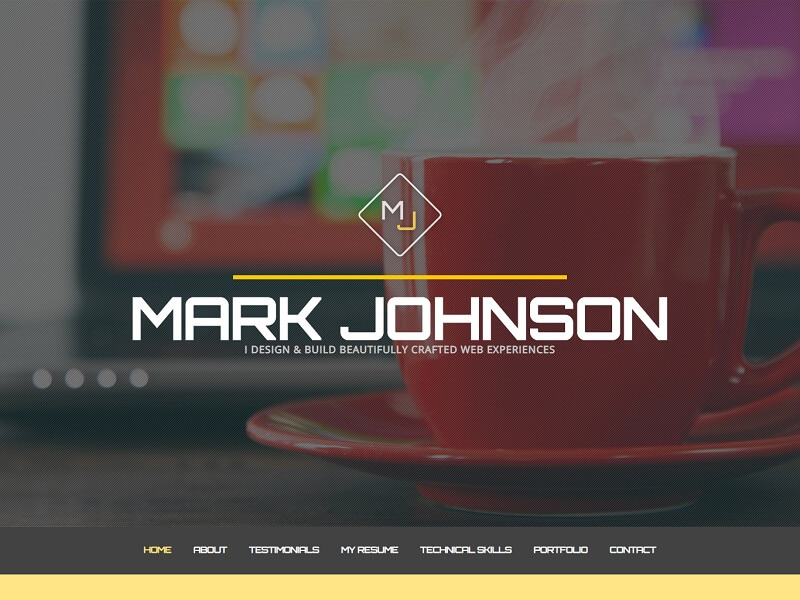 What do visitors want to see on your personal page? Those are creativity and professional design. Using this template you have the possibility to place resume, portfolio, progress bar of skills all technical features, including testimonials and diplomas, to let your employers know more about you.
John Franklink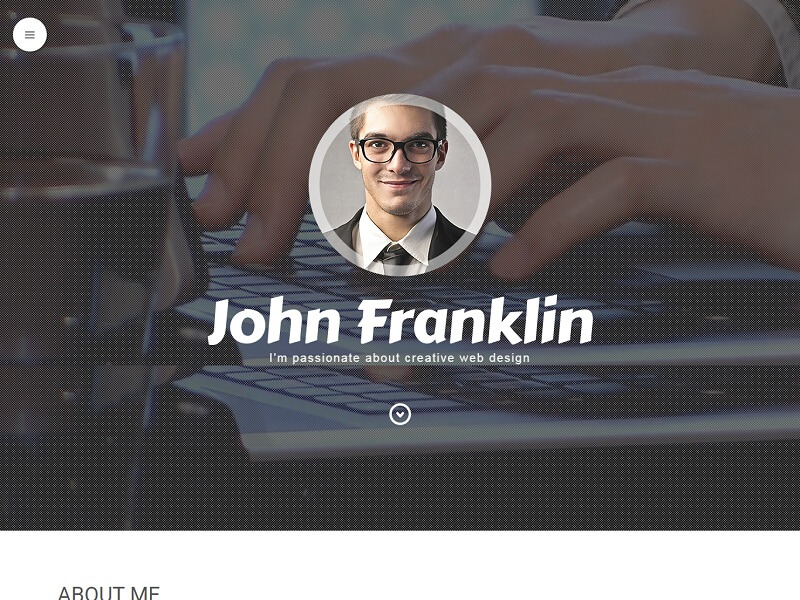 If you think that it's time to step into big business, you need a portfolio. As you claim the web designer's position, your future employer will expect something really impressive from your CV.
WPJobus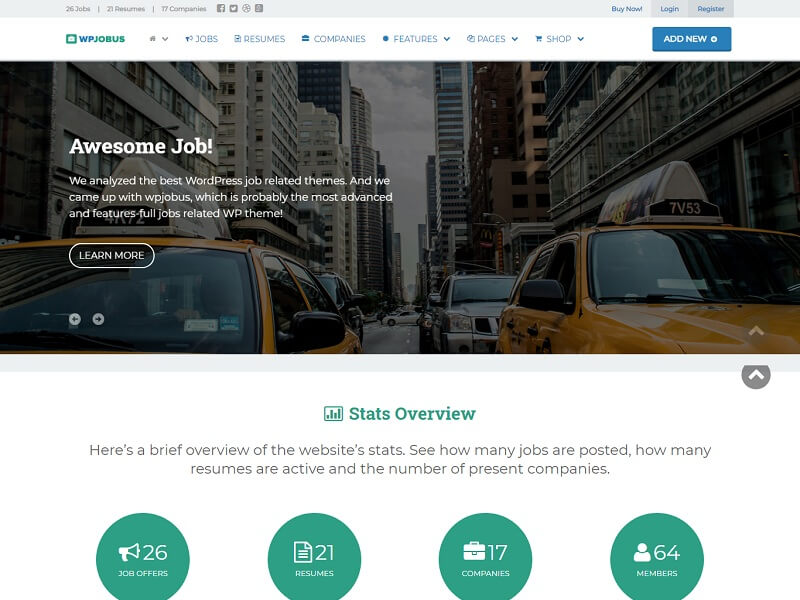 First of all, on WPJobus you can browse, search and filter/refine 3 entities: jobs, companies, and resumes. And here companies have complex profiles and can be filtered/sorted in a companies directory. The same goes for Jobs and Resumes directories.
Sam Martin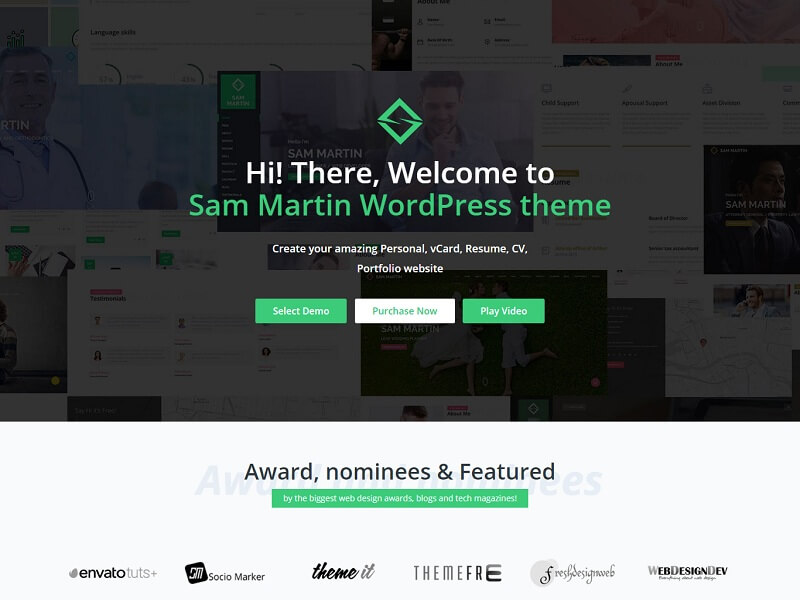 Sam Martin is an Elegant, Clean, Beautiful and Personal WordPress portfolio Theme crafted with love, for creatives and professionals who are looking to showcase their portfolio as well as their resume in a great modern way.
Sara Wadner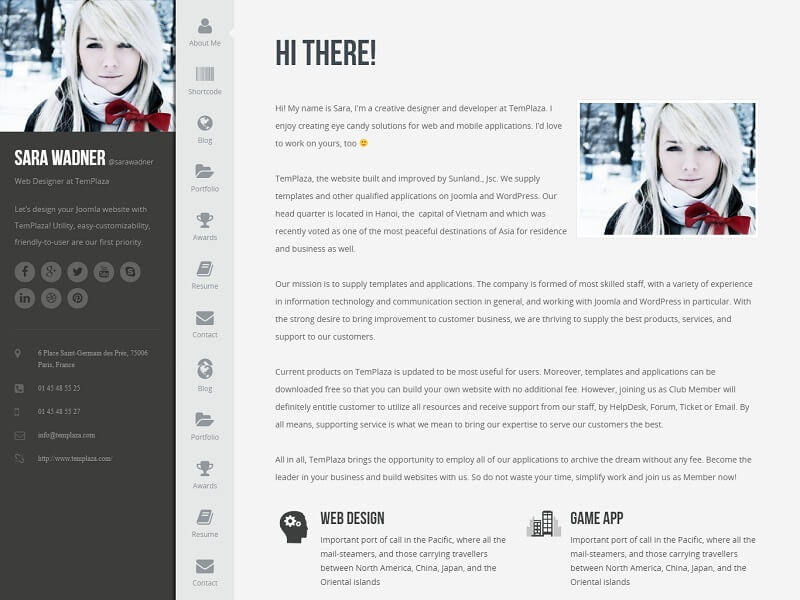 Profiler is a responsive WordPress theme specializing in personal purposes, mainly for individuals who want to build a site for themselves only. With the Profiler theme, people will know who you are, what your projects are, what achievements you gain and so on. This theme is like an online CV. This is really helpful for ones desirable to impress employers for a job vacancy.
Me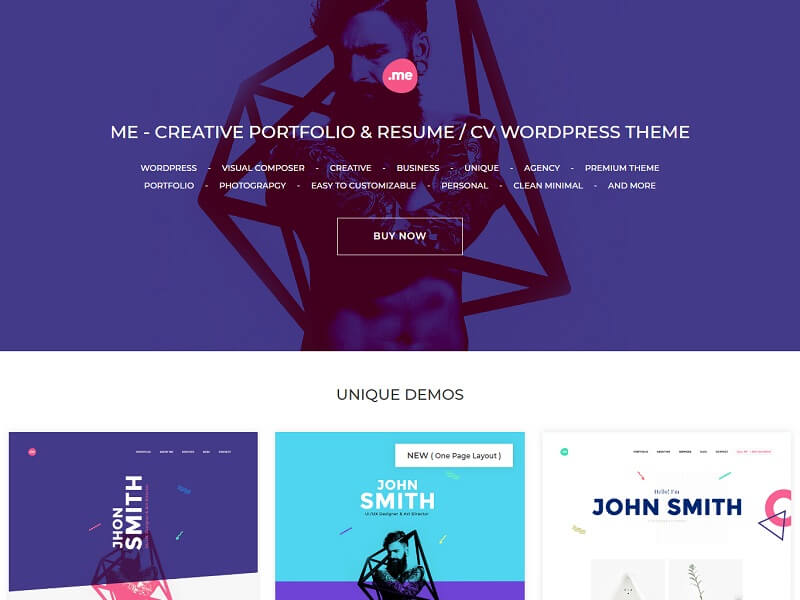 Me is one-page and Multi Pages WordPress portfolio and CV / Resume theme for Designer, Developer, Freelancer Artist, Photographer and Can be used for Personal Pages. Well organized with proper naming conventions so you can easily access and change things according to your needs.