Honestly, if you're not the techy type, the thought of creating a website can be straightforward, scary – point-blank, no sugar-coating. But, hey, that's good news because you're not alone there; you've got up to 10 million more clones (only until you're done reading this genius post, okay?).
Basically, after this easy step-by-step WordPress for beginners' guide, I'll be waiting on the other side to welcome you to the all-exclusive community of web developers – no coding skills needed!
Let's get started.
Building your own unique, amazing, and quality website is easy with WordPress. All you need is the proper working plan and applying the right techniques. The techniques that will be shared here are applicable for all skill levels.
How to Build a Website with WordPress
In this resource, we will cover all the essential parameters you need to create your own WordPress blog/site effortlessly from the start all the way to finish.
This resource also includes the most pertinent WordPress instructions on:
Creating and registering your domain name (Free)
Everything about choosing a quality web hosting
WordPress Installation
Experimenting with multiple innovative design templates
Creating your own custom pages in WordPress
Utilizing Plugins, add-ons, and extensions in WordPress
Access to more quality support and educative WordPress resources
Taking WordPress further; Integrating more features
SETTING-UP – Creating and Registering Your Domain Name (Free)
To build your own unique WordPress website/blog, the first thing you're going to need is a Domain Name. What is this? Why is it so important?
Basically, your domain name is your identity (just like your own name; Jane, Josh, Edem, etc.) on the web, it represents your blog' s/website's official profile on the internet. Hence, you must have a domain name—something like – google.com, or, jane.com, josh.com, etc. You get the picture.
The next thing you're going to need is Hosting. Every website/blog on the internet uses hosting. Hosting offers your domain (or website/blog) a house on the internet. So, first, you needed to create an identity, and now, you need a residence for it – pretty straightforward, isn't it?
Since domain names and hosting on the internet are so crucial, you figure they must be worth something in monetary value, right? Well, of course, they do. Typically, a domain name costs around $15 annually. Also, hosting services cost around $8 per month. This amount is quite a lot for most aspiring blog/website owners. Thankfully, however, service providers like Bluehost offer users Free Domain Names and more than 60% discounts on web hosting services.
When choosing a domain name, ensure that you settle on one that is easy to spell, easy to pronounce, and easy to remember. Keep it really simple.
WordPress Installation
After getting your domain name and hosting successfully taken care of, the next step is to install WordPress on your computer. On your hosting account dashboard, you will be presented with a lineup of WordPress icons (each having its own unique function), however, you hardly ever need a majority of them.
Simply scroll down to the "website" section on your screen, located in cPannel. From there, click on the "Install WordPress" icon.
Upon clicking on the install WordPress icon, you will see the Bluehost Marketplace Quick Install window. Select the 'Get Started' button to proceed.
The next window will require that you select the domain name for the WordPress installation. Select your domain name from the dropdown field and hit the 'Next' button to proceed.
In the following window, you will be prompted to input your admin username, website name, and create a security password for your blog/website.
Meanwhile, these can be edited or changed later on in 'Settings' whenever you want.
Moving on, ensure to check all the relevant checkboxes on your screen, then you can click on the 'Install' button to begin the installation of WordPress.
A 'Success' notification message should pop-up in the top area of your screen once the quick installation is complete.
Afterward, click on the 'Installation Complete' link, which will present you with a new window showing your WordPress Login URL, Username, and Password.
Congratulations! You are now proudly the owner of your first WordPress website/blog.
You can now head over to WordPress's login page, where you will find your unique Login URL. Typically, the login details would follow a format like this: http://www.yourdomainname.com/wp-admin
Also, you can log in to your new WordPress site through the admin username/password you had created earlier on.
Pretty simple so far, isn't it?
Experimenting with Multiple Innovative Design Templates
WordPress themes control the user interface of your WordPress blog/site. WordPress offers professional-looking templates you can easily install on your website whenever you want to make changes to its appearance.
There are thousands of both paid and free WordPress themes you can install to tweak your site's appearance whichever way you please.
Whenever you want to make changes, simply head over to the WordPress admin dashboard. From there, select 'Appearance,' 'Themes,' and then 'Add New.'
Pretty simple.
In the following window, you will find over 5,000 (and counting) WordPress theme options to choose from among WordPress' official wordpress.org theme directory. To make your selection even more comfortable, WordPress allows you to sort from the vast options available. You can comfortably make your selection from among any of the highlighted categories including latest, popular, featured, custom (i.e., photography, layout, industry, brand, etc.)
After successfully installing a theme of your choice, you can go on to tweak and customize it further as you please. Simply click on the 'Customize' button under the 'Appearance' menu.
The customizing feature on WordPress allows you to view the changes in real-time through a live preview while making the changes.
Adding Content to Your WordPress Site
WordPress offers two default content types, 'Pages and Post.' Pages are unique static type content such as your privacy policy page, contact page, about page, etc. Posts, on the other hand, are part of a blog. Typically, they appear in a reverse-chronological order where newer items are displayed at the top.
The default settings of WordPress allow it to show your blog posts on your website's front page. However, you can change that and select any preferred page as your default front page. WordPress supports a lineup of various customization options for your website and content. Also, you can add more pages easily by navigating to 'Pages' and then selecting the 'Add New.' You can also add images, links, texts, videos, audio, and so on to make your page and content more engaging.
Similarly, you can head on to 'Posts' and then select 'Add New' to add new posts to your WordPress site. The operations here are similar to what you had on the 'add pages' screen. You can set your post title, add content with the help of the 'Visual Post Editor.' You can also go on writing service review websites like Pick The Writer, Writing Judge and, so on to find the best professionals that can help create quality content.
WordPress also offers extended Posts options, including posts formats, tags, categories, etc. When you have made all the edits you want, you can hit the 'Save' button to save a draft version of your pages/posts. You can return to your saved drafts to make further changes whenever you want. Meanwhile, if you're satisfied with all your edits and want to go live, you can simply hit the 'Publish' button.
Simple again!
You can experiment with and utilize more of the settings provided by WordPress in the 'Settings' menu to tweak further and customize your website the way you please. Everything is pretty simple and straightforward on WordPress.
Some useful setting you may like to explore, include:
Customizing your static front page – with the help of the 'Reading' menu in settings
Customizing your Site Title and Tagline by visiting the 'General' menu in settings
Setting up a 'Comments' section on your site by visiting the 'Discussion' menu in settings
Creating your own custom on-site navigation menus by visiting 'Appearance' and then 'Menu' under Settings
Utilizing Plugins, add-ons, and extensions in WordPress
WordPress plugins allow you to add extended features to your WordPress site. If you want to integrate features like photo galleries, contact forms, etc. plugins are the solution. WordPress has over 49,100 (and counting) free plugins available for you. There is also an extensive lineup of paid plugins you can choose from. Third-party developers and websites sell a majority of the paid plugins.
There are so many plugins, and you might easily get lost trying to find the ones that are relevant to your blog/website. However, here is a list of useful free plugins for almost any kind of blog/website.
Feature-type Plugins
WPForms Lite – Allows you to add WordPress contact forms on your blog/site.
Envira Gallery Lite – Allows you to add beautiful WordPress image galleries on your blog/website.
MonsterInsights – Connects your blog/website with Google Analytics. This way, you can monitor your audience and improve your strategies to keep them coming back.
Website Optimization Plugins
Yoast SEO – Improve your WordPress blog/site's Search Engine Optimization and attract more traffic.
WP Super Cache – Serves cached pages and improves your website speed rapidly.
Security Plugins
Updraft Plus – Automatically creates scheduled backups for your WordPress blog/website
Sucuri – Scans and manages your WordPress website/blog's security and auditing.
Yup, all simple yet again!
Taking WordPress further
Finally, WordPress is easy to master, and you should since it is an enormously powerful tool with extended utilities that cut across various needs. To improve your WordPress mastery, you must leverage more tutorials and support forums, blogs, and websites. Also, you can leverage the expert tutelage of a mentor as well as other helpful resources available on the internet.
Conclusion:
WordPress offers a rich and extensive platform to create excellent professional looking blogs and websites quickly and effortlessly. With the right working plan and techniques (like the ones provided in this post), you can quickly develop the most amazing projects without writing a single line of code. These quick-fire strategies are applicable for all skill levels and can produce the most brilliant and innovative solutions for building a WordPress website or blog quickly and professionally.
Author Bio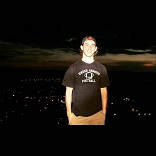 Thomas Lore is a 23-year old writer. He is also a creative and diligent freelance blogger, who is always seeking for new ways to improve himself. Thomas is very versatile and he wants to reach the tops with his writing skills.