We are going to describe 20 Best Whatsapp Alternatives here. You will find that every of the WhatsApp alternative app has brilliant features.
Visit Official Site
You can select one among this WhatsApp Alternative app that stands for your wishes of functions, privacy, and security. We have listed a few apps that have enough potential to serve you well in the absence of WhatsApp.
These Whatsapp Alternatives allow you to send text content messages, images, video, audio, or even make calls for the use of the Internet connection of your mobile tool
GBWhatsapp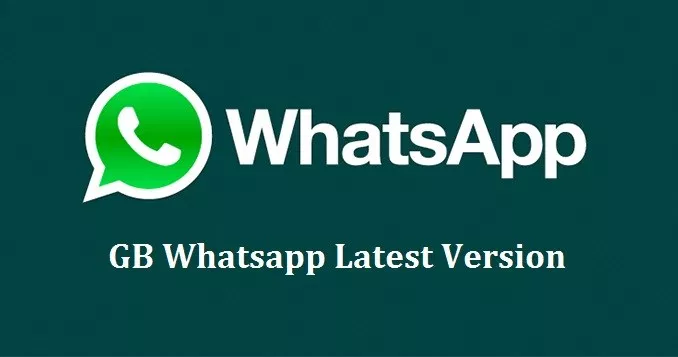 GBWhatsapp apk is one of the Whatsapp Alternatives available on Android devices. Most of the people download GB Whatsapp app for using multiple WhatsApp accounts.
Telegram
Telegram is a messaging app with a focus on speed and security. It's super fast, simple and free.
Signal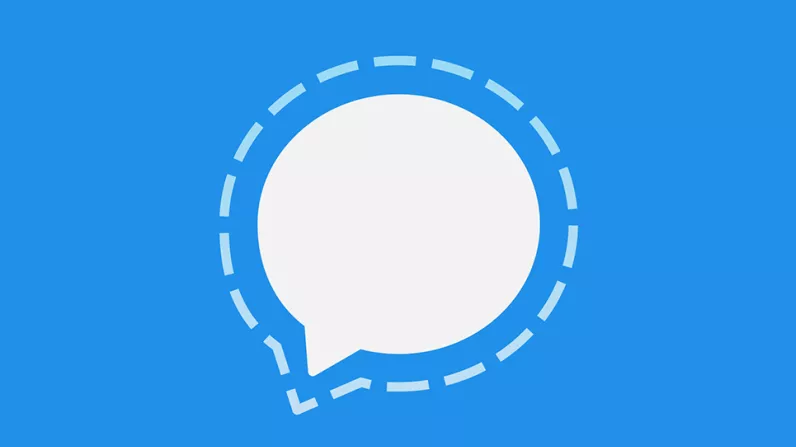 TextSecure and RedPhone have been merged to create Signal! Using Signal, you can communicate instantly while avoiding SMS fees
Skype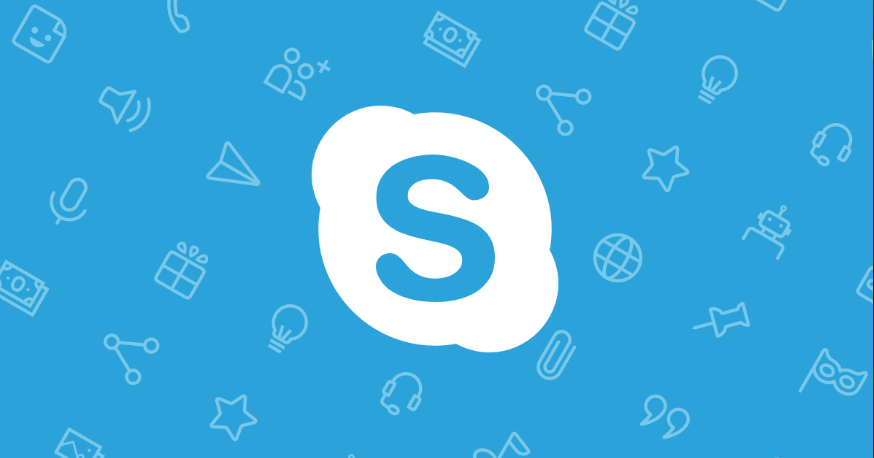 An instant messaging app that provides online text message and video chat services.
Tox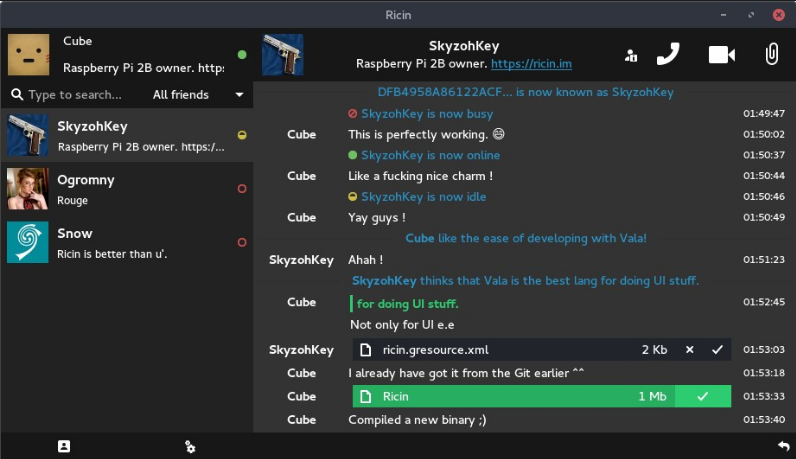 Send messages, files, create groups and make Tox to Tox audio and video calls. Securely.
Hangouts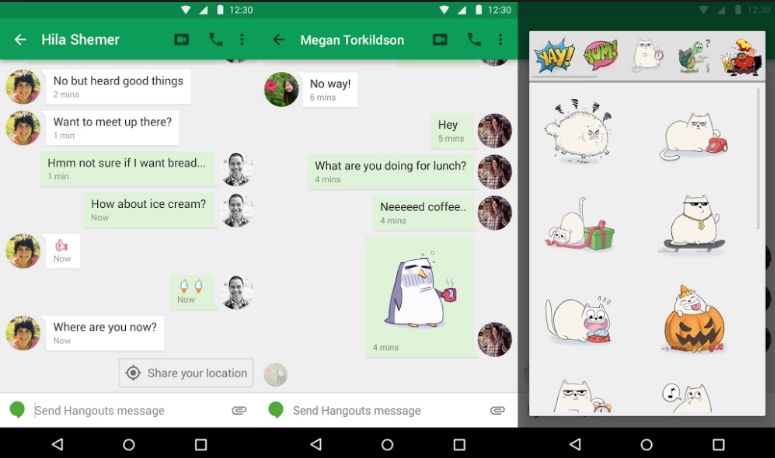 Hangouts is a messaging app that lets you send and receive messages, photos and more, and even start free video and voice calls – one to one or with a group! …
Wire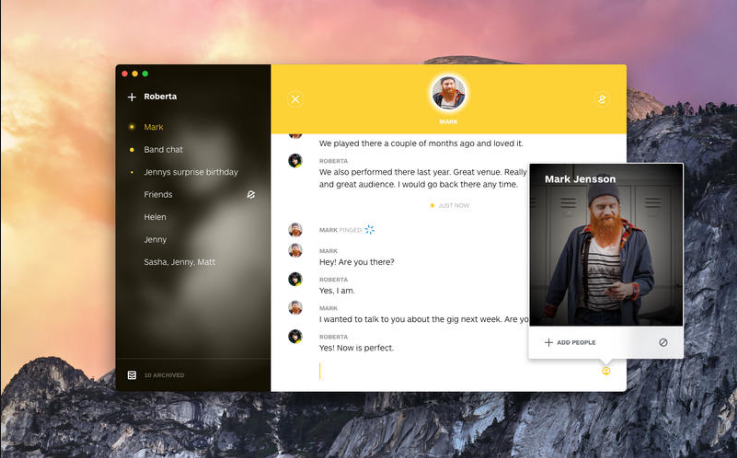 Wire is a secure and private messenger for phones, tablets, and desktop. Crystal clear voice and video calls, private group chats, file sharing, audio, and video messages
Viber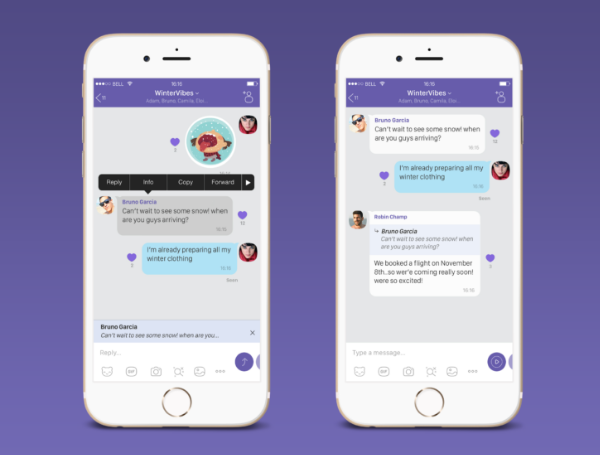 Viber is a mobile application that lets you make free phone calls and send text messages to anyone who also has the application installed.
Facebook Messenger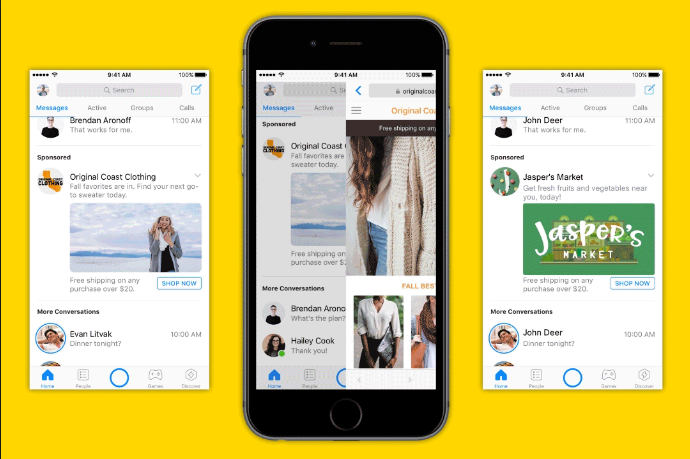 Facebook Messenger is a faster way to message. Reach friends right on their phones, get and send messages fast, message everyone at once and more.
Ring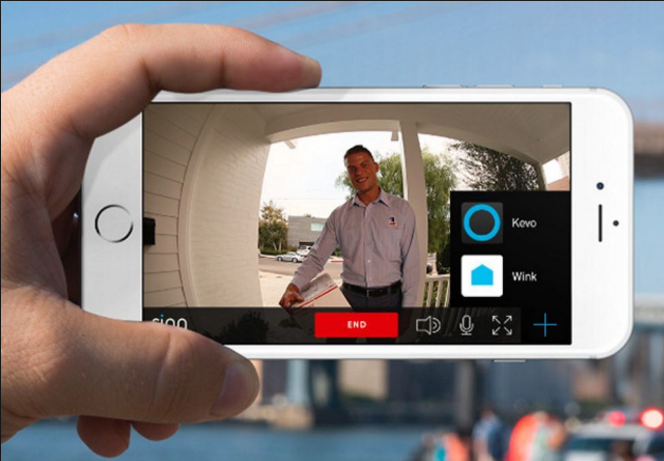 Ring is a secure and distributed voice, video and chats communication platform that requires no centralized server and leaves the power of privacy in the hands
Threema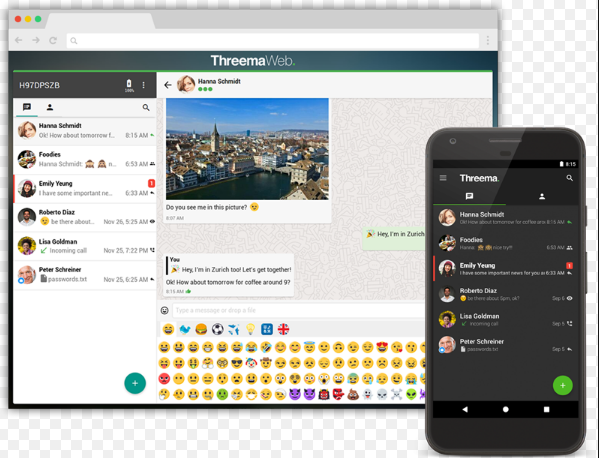 Threema is a new mobile messaging app that puts security first.
Imo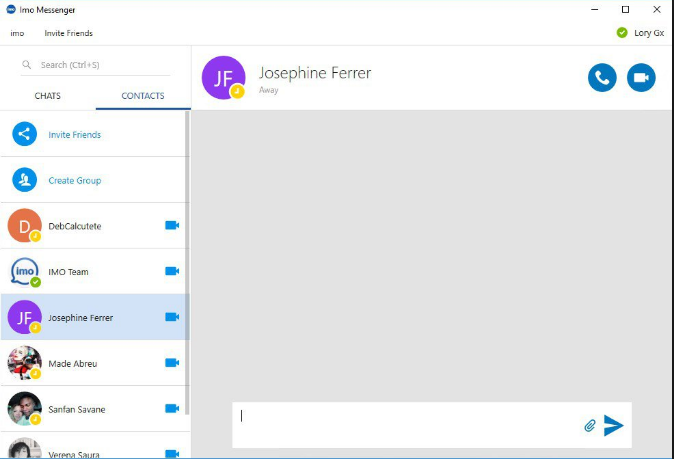 Message and video chat with your friends and family for free.
Zulip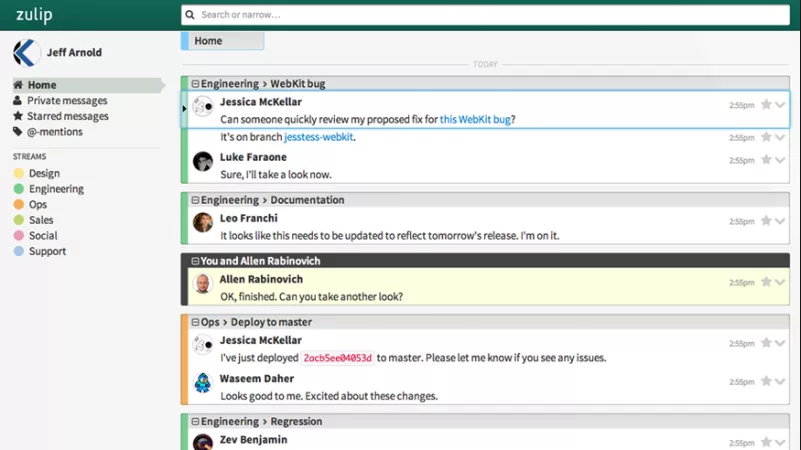 Zulip is a group chat app. Its most distinctive characteristic is that messages are threaded by topic, helping you have long-running, organized conversations.
LINE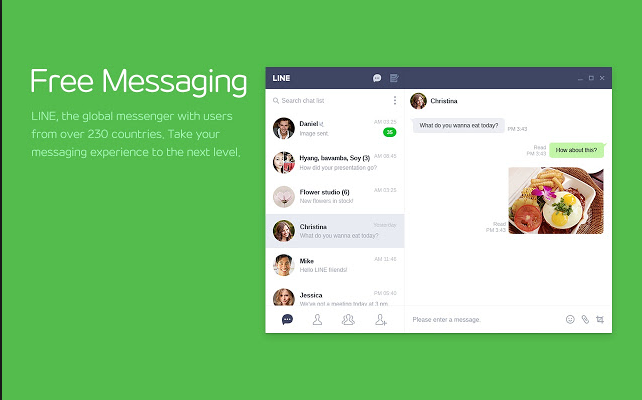 LINE is a Japanese proprietary application for instant messaging on smartphones and PCs.
Wickr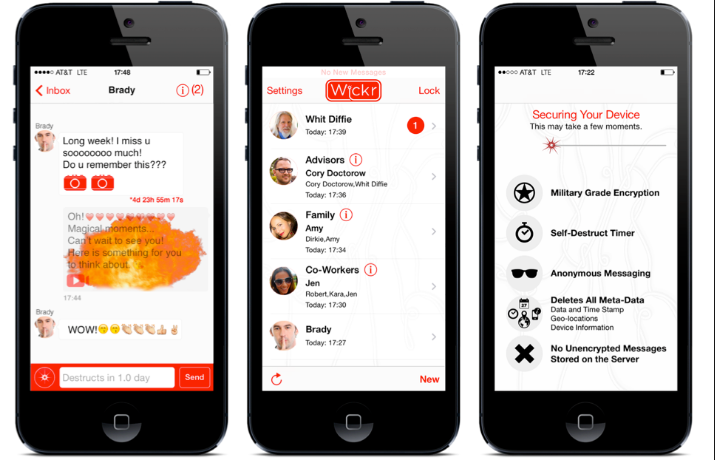 Wickr is a free end-to-end encrypted text, video, picture and voice messenger with full sender control.
WeChat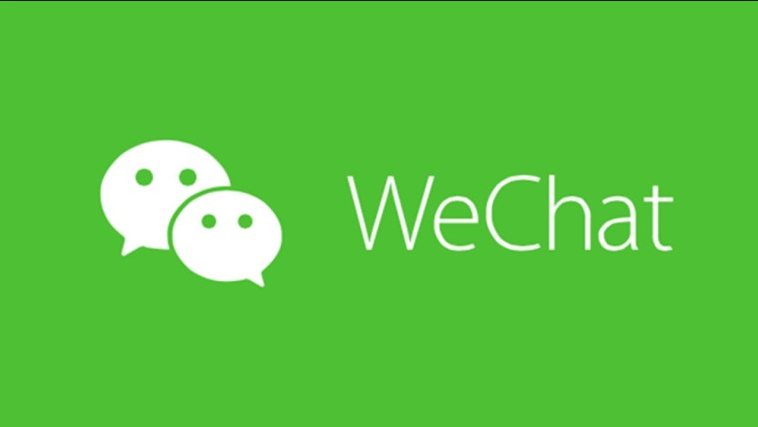 WeChat is a complete mobile communication and private social networking app.
FaceTime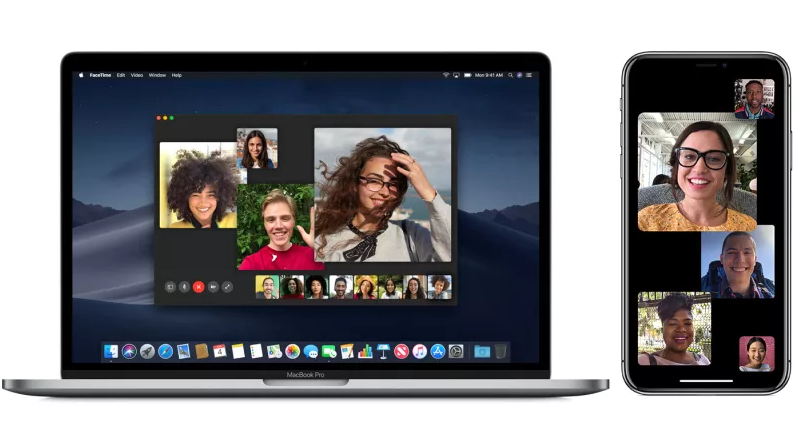 FaceTime is a video calling software feature developed by Apple for the iOS and Mac OS.
Google Duo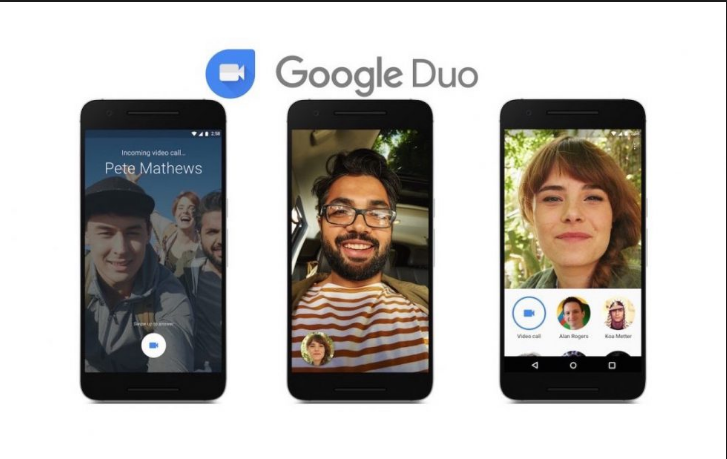 Google Duo is the cross-platform, one-to-one video calling app that's simple, reliable and fun.
BlackBerry Messenger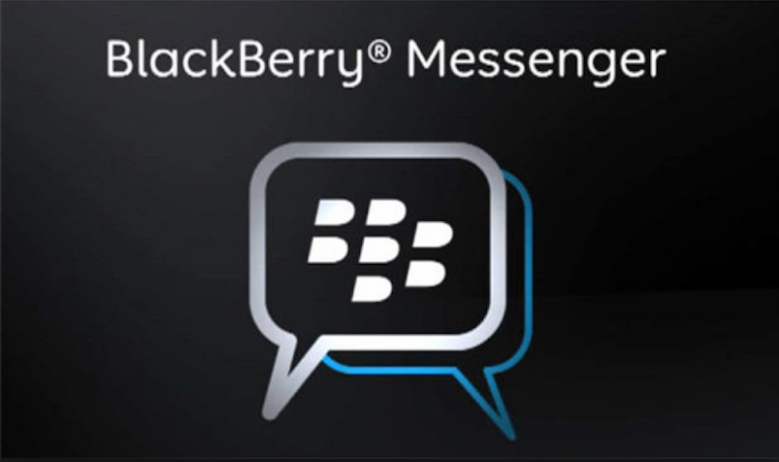 BlackBerry Messenger is a FREE messaging app available for Blackberry, iOS, Android and Windows Phone.
Kik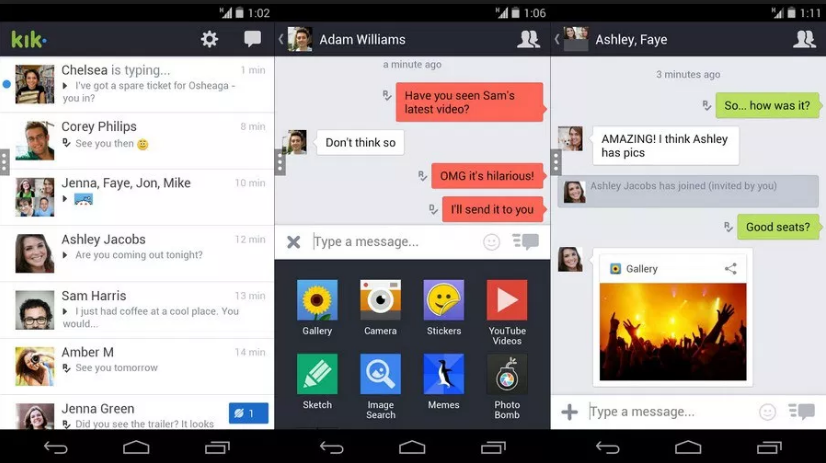 Kik helps you stay connected and keep in the loop with friends, all through chat. Kik offers free, unlimited texting to Kik users worldwide, no matter what type of smartphone they use.
Nimbuzz
Nimbuzz offers the limited availability of free calls and limited availability of free text messaging for users via 3G and WiFi.