If you are looking for the best websites that offer free templates then you are in the right place. In this article, I have listed the 8 best websites that offer free templates. So let's start.
Have you ever had to cram for a PowerPoint presentation, and so you just chose a random background that "fits" your context? I can guess that it probably didn't end well. And even if it was OK, it was just mediocre work, right?
What if I told you that you can use these templates even if you're not in a hurry? You can save time and resources if you use templates for your presentations. You can even edit these pre-made themes to your liking.
Some websites offer free presentation backgrounds that are customizable. The best part is — everything is absolutely free! All you need to do is sign up on the website and download the template that you want.
So, let's take a look at the list of the top websites that offer free templates for PowerPoint presentations. These websites are selected according to their collection and the quality of the templates.
8 Best Websites That Offer Free Templates
1. SlidesCarnival
SlidesCarnival is an open-source website for different presentation templates for both MS PowerPoint and Google Slides. This website offers 100% free presentation templates.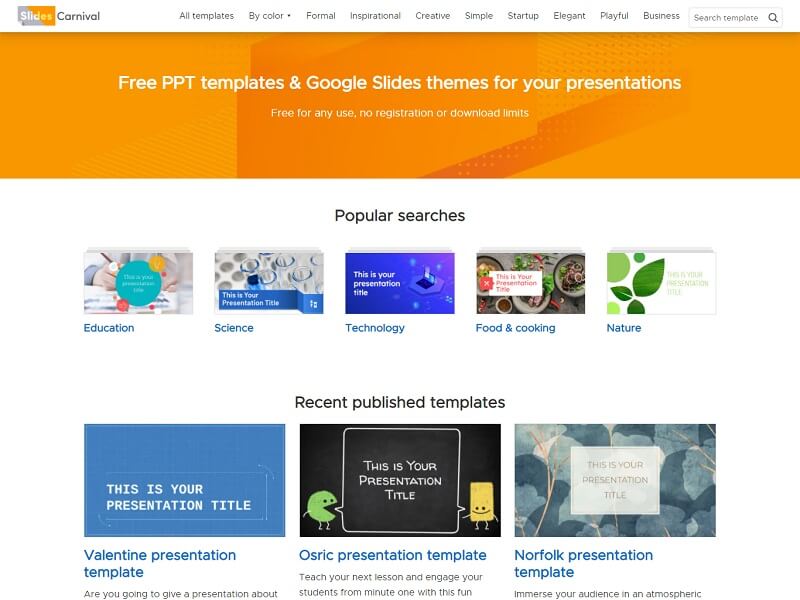 A good design makes your output competitive. It is also more efficient in relaying your mission. The templates' designs are professional and of high quality. They are ready-to-use and customizable to fit your specific needs as well.
2. Slidesgo
Slidesgo is another website that offers unique PowerPoint and Google Slide templates. You can narrow down your search by using the tags provided by the website, making it easier to find the right template for your content.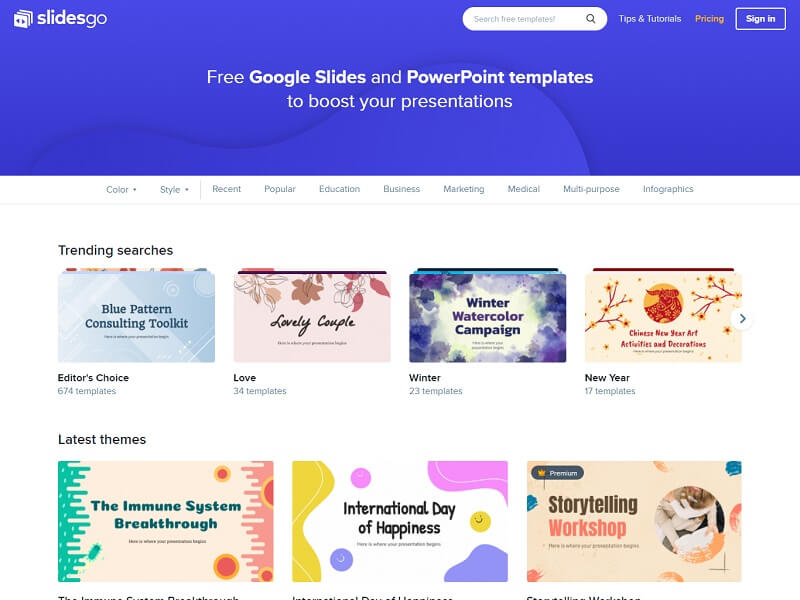 This website has all kinds of presentation templates. From research and technology to history, Slidesgo has it all. The website also has a Tips & Tutorials section that is very informative and well-researched.
3. Behance
Behance is like the Instagram of PowerPoint templates. There are user profiles where you can share and post your template design. It's a community built for sharing a variety of presentation templates.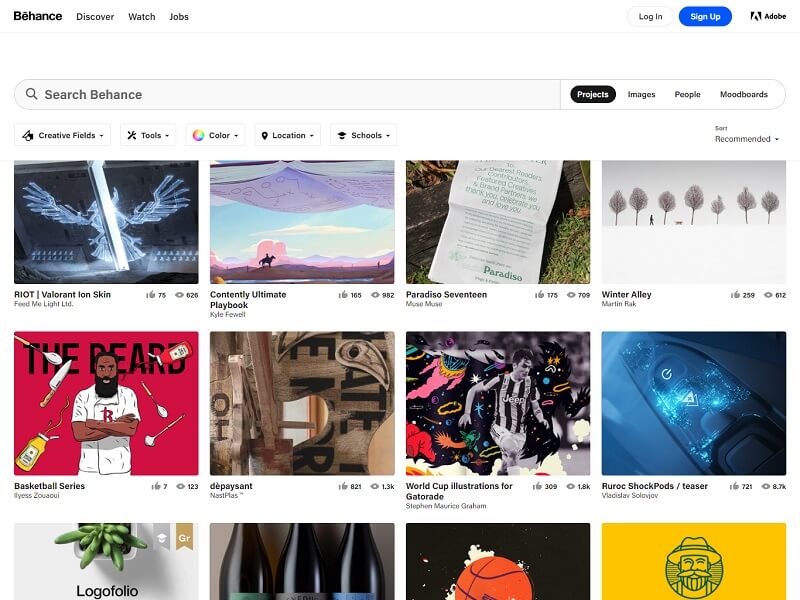 Talented designers choose to share their hard work for free on this platform. It's best to give them credit if you're going to use their work. It's the least we can do to support a community that will share their premium-rate designs for free.
4. SlideHunter
SlideHunter is a free web resource tool that offers over 6,000 PowerPoint templates that you can find on this website. They design their templates to illustrate models and data with ease.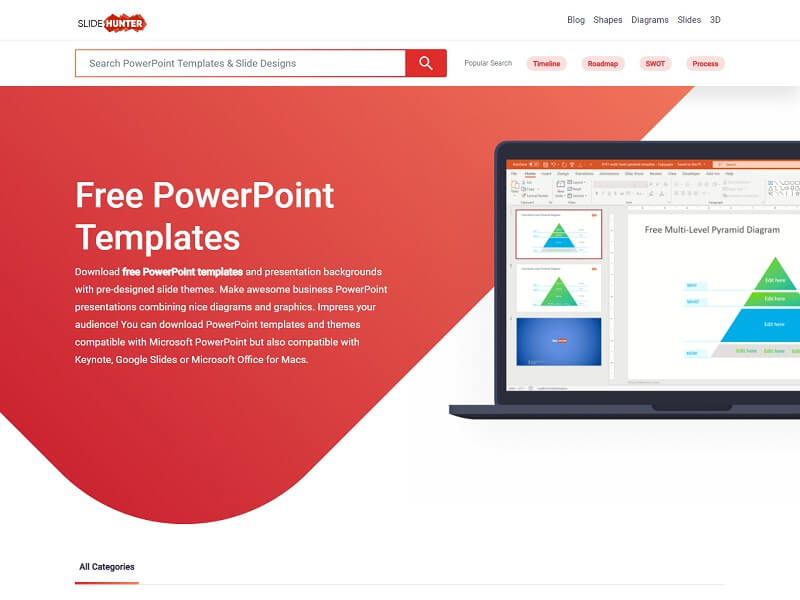 You will find different template types on this site, although they design most to interpret data, including those for education, charts, cycles, 3D animations, and more. This website is a great resource for well-designed professional templates.
5. SlideGeeks
SlideGeeks offers a stylish look to PowerPoint presentations. The templates this website offers are perfect for presentations held in meetings–or when you just simply want to impress your boss.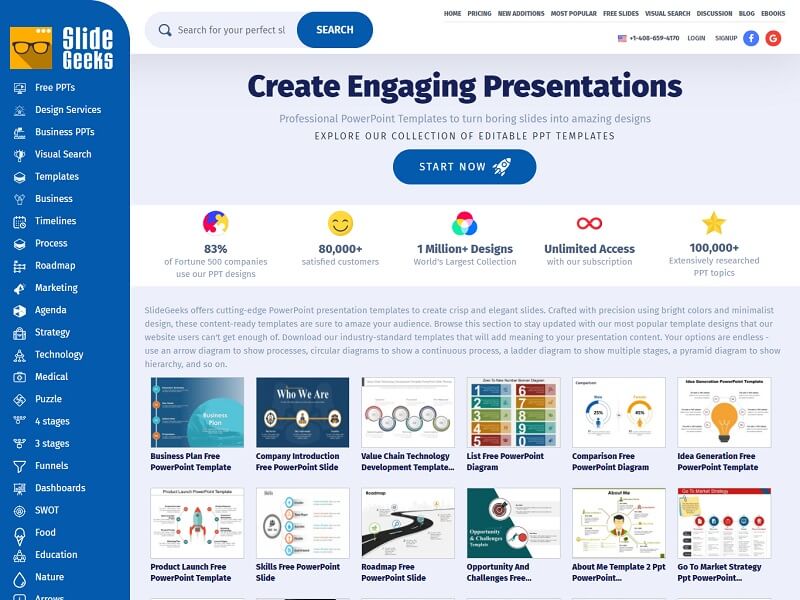 The website is free of annoying ads and is stylish yet simple. It also has a directory where you can find the different categories for their enormous collection of pre-designed templates.
You can now create engaging presentations by using templates from SlideGeeks. With the largest collection of pre-made templates, you can find what you need for your business presentation — and more!
6. FPPT
FPPT (or Free Powerpoint Templates) is also one of the oldest and largest websites for free templates. You'll find over 12,000 Powerpoint backgrounds from which to choose.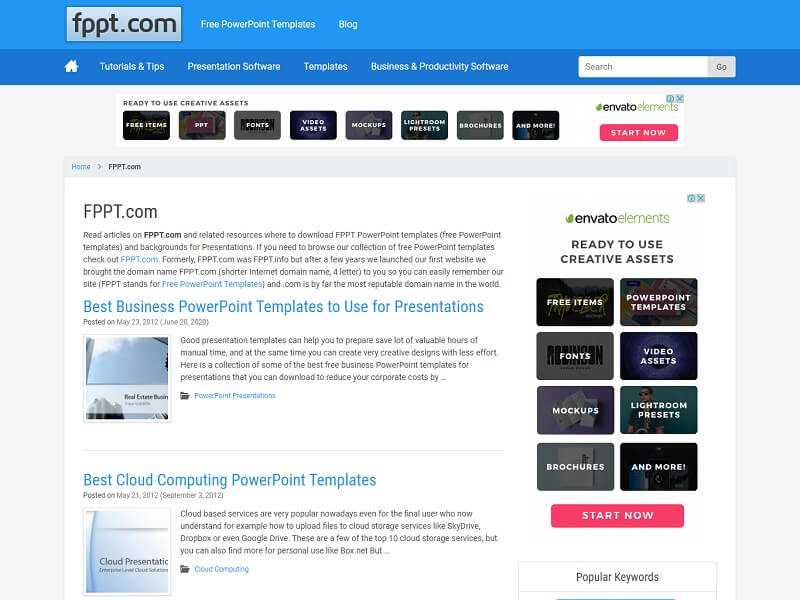 Believe it or not, this website has pre-made presentation backgrounds for Thanksgiving Day and Women's Day. The selection of templates in this website ranges from general-purpose templates to categorial templates, such as business presentation templates and travel templates.
7. SlideTeam
SlideTeam showcases a collection of business presentation templates. These creative templates focus on business models and other content and will meet your professional needs.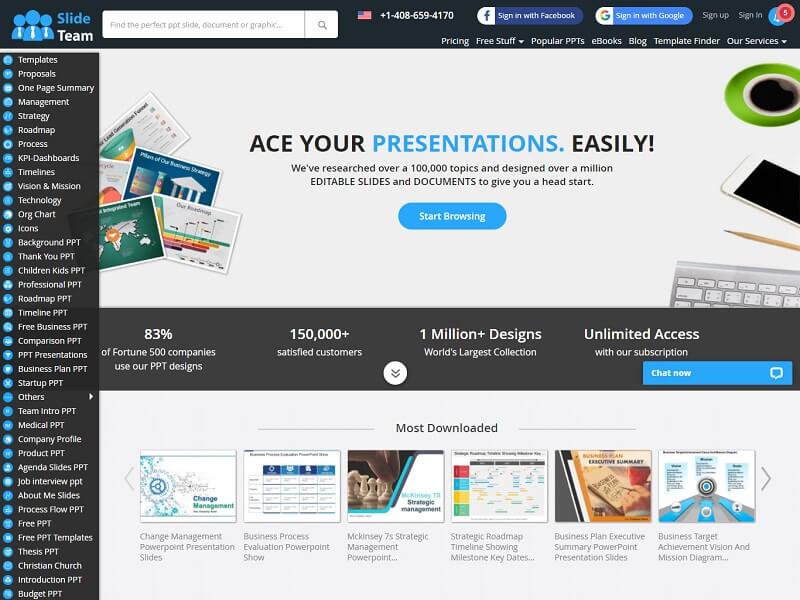 This website's immense collection of PowerPoint backgrounds provides a choice that can work well for you. On the website's homepage, you'll find a long list of categories on the left side from which you can find what best suits your purposes. Just sign in, and you can download these templates for free.
8. Presentation Magazine
Just as the name suggests, this website is an online magazine for PowerPoint presentations. This website has a huge collection of presentation backgrounds with over 67,000 templates from which to choose. Now that's huge!
You can also search the templates by tags, making the website easy to navigate.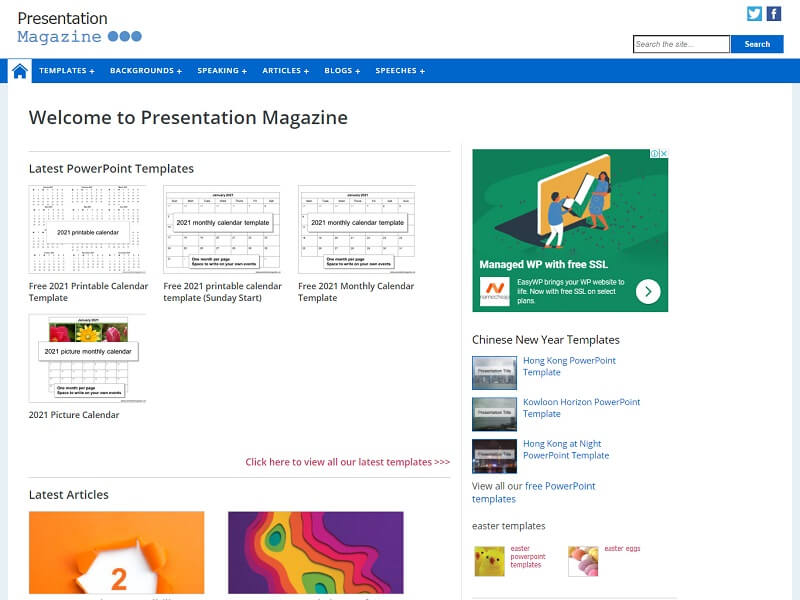 The site keeps both animated and regular templates regularly updated, so you can be sure that you are selecting from the most current and popular templates available. Also, files are available for immediate download to your computer.
Your Choice
We chose these websites for the list because they offer quality and a wide variety of choices. Keep in mind that you can also go for paid templates. If you want to learn more about paid versus open-sourced templates, you can read more in this article.
In choosing the best website to get your free PowerPoint template, your choice still matters–every project has different requirements. Thus, you must carefully consider which template is best for your site.
Then, all you will need to do is add your content to the pre-made background, and you can make an extraordinary presentation from your chosen template.