Hello guys, today in this blog post, we are going to discuss the top 7 business card design ideas for updating your business card. So keep reading.
In this modern era, whether you are trying to establish a business or a brand new startup, your business card can have an immense impact on its success, no doubt. Your business card is an opportunity not just to hand out your contact details and spread your company name but to show your clients and customers how unique and amazing your brand is. Also, with an alluring business card design, your clients will engage and come back for business again.
Furthermore, a business card can help your clients remember your company and the services that you have provided. Also, many customers and clients do not take the time to input phone numbers and emails into their phones. So, in this case, a business card can be a great way to share your contact info. Besides this, a well-designed physical business card not lets you create a personal connection with people you met for the first time only but also makes your brand unforgettable. Therefore, you need the right business card design for business.
Here are the 7 business card design ideas to help you design your very own eye-catching business to make a long-lasting impression on your clients and customers!
List of 7 Business Card Design Ideas:
1. Allrounder And Professional Design
2. Minimalistic And Conveying Design
1. Allrounder And Professional Design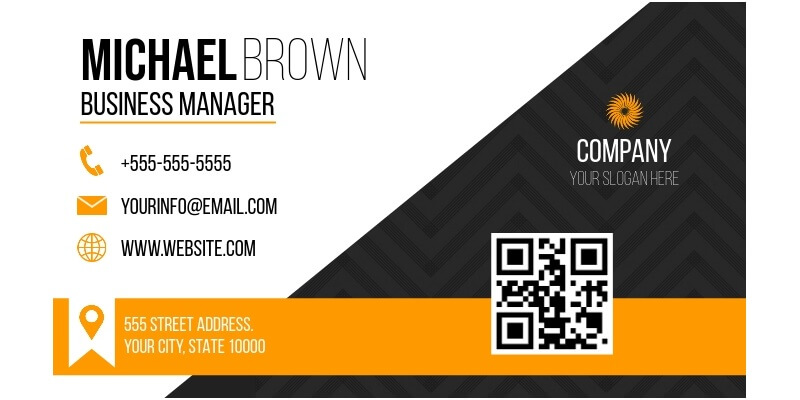 This business card design is perfect for all kinds of businesses. With a little bit of your creativity, you can enhance its beauty even further. With this, you can also deliver a sophisticated brand message using its attractive dark, two-tone, thick matte card design. Also, these days the wise use of radiant accent colors over muffled backgrounds; such as white has become famous in the design world. Just look at the above business card design. It is a minimalist design with the perfect balance by splashing a little orange bottom. It is a refined, eye-catching approach that helps your clients and customers know you are a professional.
2. Minimalistic And Conveying Design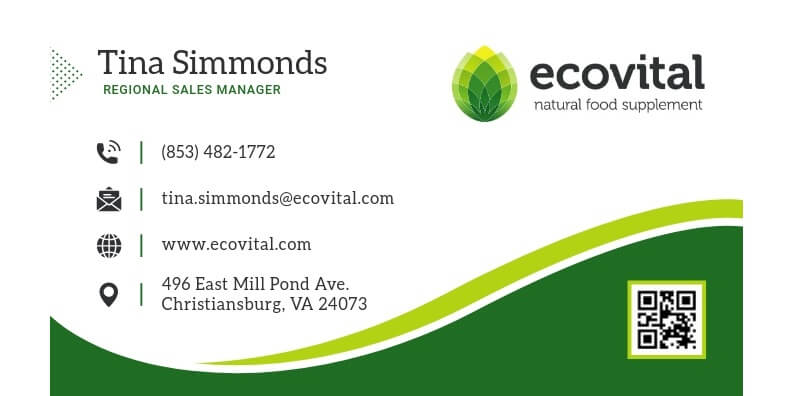 It is a fresh and minimalistic card Design template for businesses related to natural and eco-friendly products. By creating a design with a single pop of color, such as green, you can show your customers that you are an environmentalist and establish trust between you and your clients. This business card also reflects your company works cares about nature. Besides this, Simple and minimalistic card design gives your business cards modern, sophisticated and professional looks. Furthermore, this card template is also best for those who want to hurl a youthful, fresh and vibrant image to clients.
3. Modern And Sleek Approach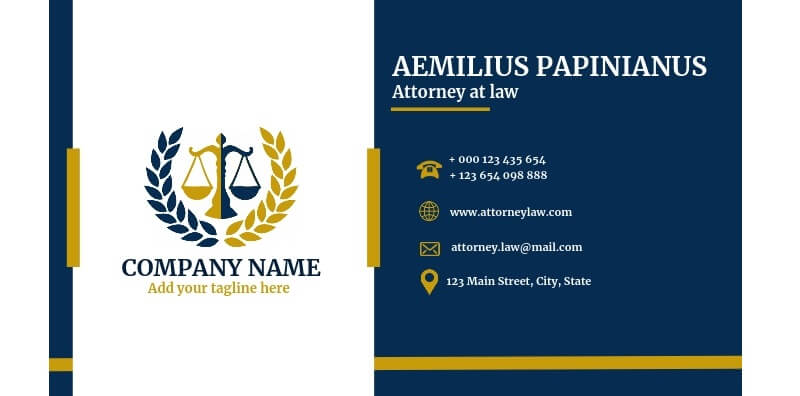 With this design template, you can design your business card in such a way that it suits your modern-day business perfectly. The selection of diverse colors and creative use of patterns with your brand message attached to make the design bleed off the page also display out-of-the-box thought. Besides this, it has a modern design approach, perfectly suited for your newly launched and veteran business owners to design the ultimate business card for their businesses.
4. Shine In The Dark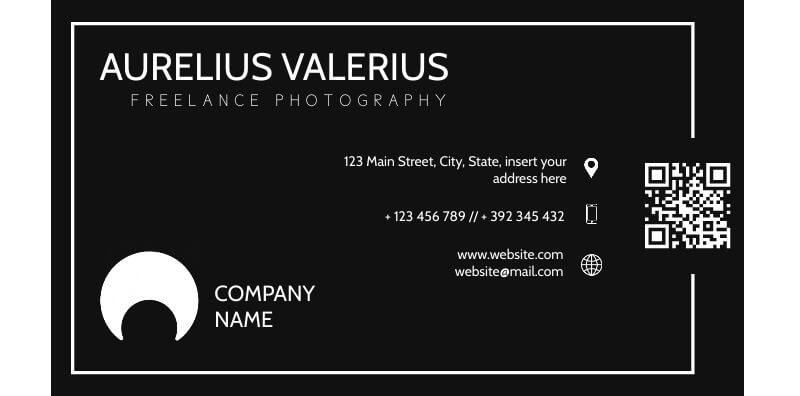 It is another one of the popular business card design ideas best suited for your newly launched business. Using this type of dark theme-based design where all of the details are mentioned in white makes your business card stand out. Furthermore, if you want a specific refined design, this business card template can be the perfect choice for you. The combination of white or silver over a black background with diverse elements that stand out creates a long-lasting impression on your clients.
5. Stylish And Sophisticated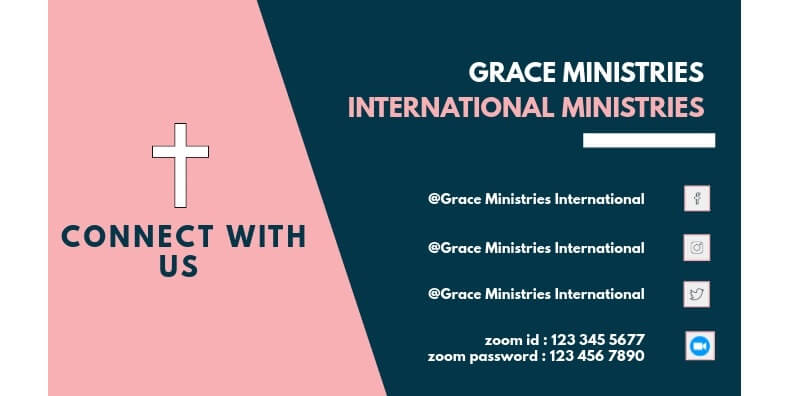 This beautiful combination of Snow White Blush and Sherpa Blue with white is a surefire blow. This card design template brings concurrently a stylish and sophisticated mixture of color and font schemes that delivers freshness and uniqueness of your own. As a business card for Grace and Internation ministries; it perfectly expresses classiness and vibrance in a single business card design. Also, it has Soft color tones comforting to the eye and will feel more appealing to those who are soft and delicate by nature.
6. Minimal And Professional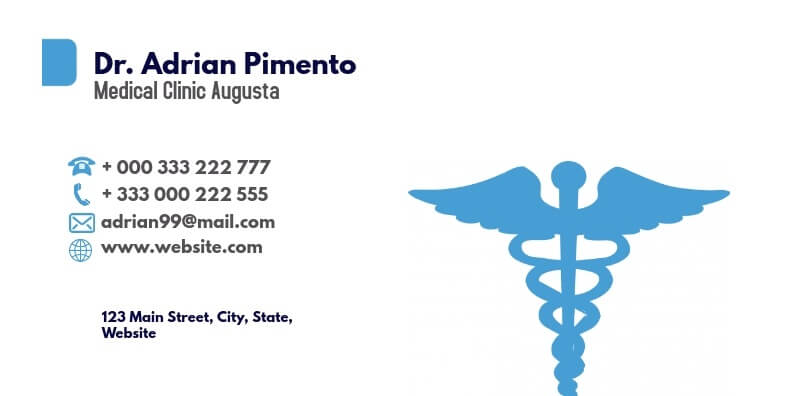 This business card template is perfect for doctors and healthcare-related business owners. It is a professional and minimalist business card design. Also, It has simplicity and plainness, yet it still intrigues more clients. Besides this, it also forges and reflects the elegance and trust associated with your brand and services. It uses diverse font colors combined with a Rich electric blue colored logo on white background, giving it a clean, minimalistic and professional look. Furthermore, it is a simple, eye-catching business card design approach that shows your clients and customers your trustworthiness and helps them know you are a professional.
7. Bold And Beautifull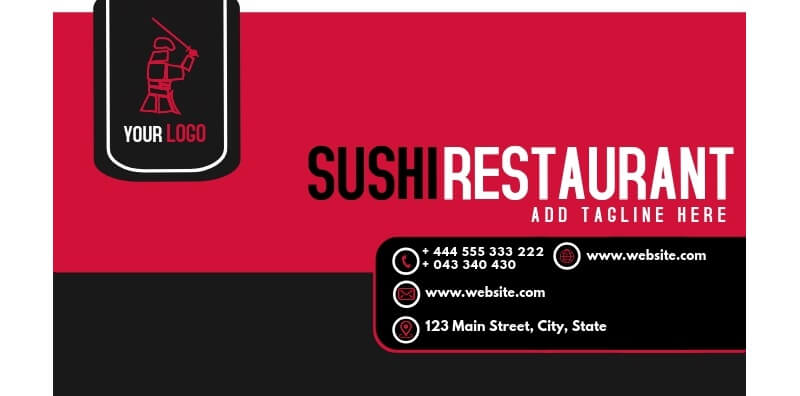 Of course, our list would not be concluded without this business card design template. Like all other examples in our list, this sushi restaurant business card makes the most of the trim area allocated by reminding the potential clients of your products and services. This eye-catching business card with a red and black theme features appealing patterns and a logo section. As with all effective business card templates, it also communicates your one key brand message- this is the point source of your creative thinking and uniqueness.
Conclusion:
When you start looking for a business card design, especially for your newly launched business, you will find many appealing designs. All of these designs have unique, eye-catching layouts.
In these terms, picking the best design template for the particular message you desire to convey might be challenging. You can use business card design based on the above design ideas.
Think strongly about which style or color will pair nicely with your brand and business. And do not be scared to use something authentic that extends the above business card design ideas. After all, the best, unique design may be what flares the curiosity into new customers!