Hey guys, are you looking for the best free image to text converter tools that you can easily use? If yes, then keep reading this article.
In this modern era, there are lots of Image to Text conversion tools available which are used to scan and convert hand-written and hard copy-based image documents into text files. And the best way to do that is by using the Optical Character Recognition technique.
In this article, we are going to discuss the 6 best free Image to Text converter tools. But before that, let's take a quick overview of what OCR is.
Optical Character Recognition
Optical Character Recognition (OCR) allows a device to convert handwritten or paper documents and static images into texts file or editable PDF formats.
With the rise in technology, OCR software has become pretty accurate and reliable, and they have been used as a medium for productivity shortcuts for many users such as students, doctors, office workers, researchers, teachers, etc.
Furthermore, the OCR scan and analyze your document using a scanner and save it in text or pdf formats. The saved files are further processed by the OCR Software, where it recognizes numbers and letters in it and converts them into editable Word or PDF files.
Also, you can check: Best Free Online Word Counter Tools.
List of The Best Free Image To Text Converter Tools:
1. SimpleOCR
2. Photo Scan
5. Adobe Scan
6. FreeOCR
1. SimpleOCR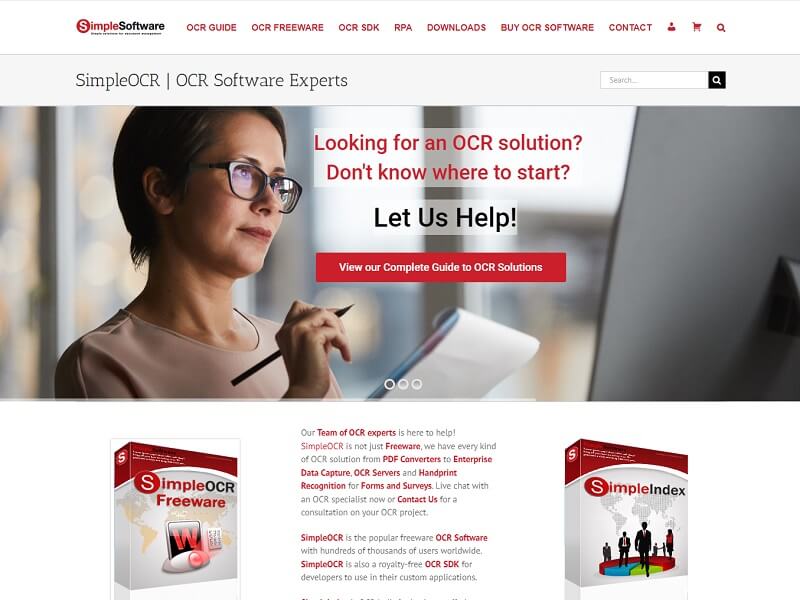 As the name indicates, SimpleOCR has basic and simple, easy-to-use interface package basic OCR features that let you convert typed documents into text besides image-to-text conversion. In SimpleOCR, you can save your file in a DOC or TXT format only after the image to text conversion is done.
However, it is not entirely free. You will get a 14 day free trial period for unrestricted machine print and handwriting recognition in this tool.
In addition to this, SimpleOCR is a multi-column document, so if you have documents that display any form of intricacy that deals with columns, SimpleOCR cannot get the work done. But still, SimpleOCR is a pretty good tool.
2. Photo Scan
Photo Scan is another one of the best free OCR tools for Windows, created by Define Studios. It is a QR code reader mixed together with an OCR scanner.
To use this tool, just upload an image or a file printout to the app. It immediately recognizes the text and displays it in an adjacent window.
You can also use your webcam to upload the image. The best thing about this tool is you can easily save the OCR text in numerous formats such as Text, XML, Log format, HTML, Rich Text, etc.
Furthermore, the Photo Scan tool also offers a text-to-speech feature. Just click on the speaker icon/button in the app, and it will start to read whatever it scanned.
The downside of this tool is its accuracy with handwritten text. It is not good as with printed text recognition. Besides this, it is a great OCR tool.
3. Microsoft OneNote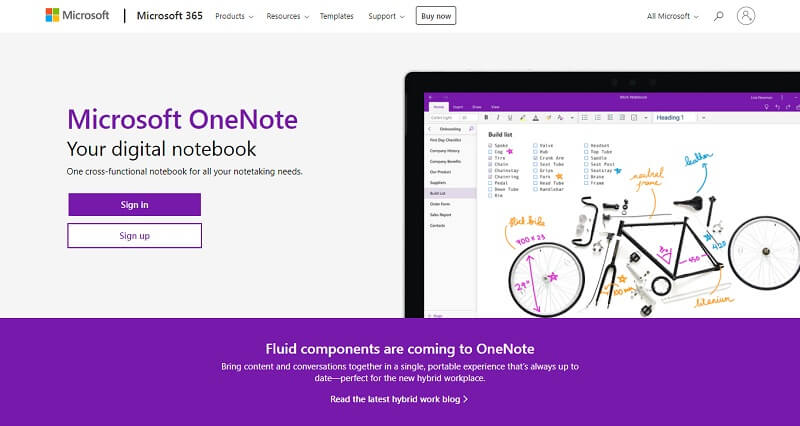 Microsoft OneNote is especially known as a note-keeping tool. However, you can also use Microsoft OneNote as an OCR tool to convert your image into a text file.
This powerful tool offers you some advanced OCR functionality for both pictures and handwritten notes. To use the Microsoft OneNote tool, just drag and drop or upload saved images into the OneNote interface.
It will convert your image file into a text file immediately.
In addition to this, you can copy-paste your convert file back into Microsoft OneNote for further editing. Microsoft OneNote is a great tool that offers a simple easy-to-use method for OCR.
However, it also has certain limitations, such as it does not support tables & columns and its accuracy mostly depends on the quality of the image.
In short, the blurred or fuzzier the handwriting, the less precise the outcomes it shows.
4. Boxoft Free OCR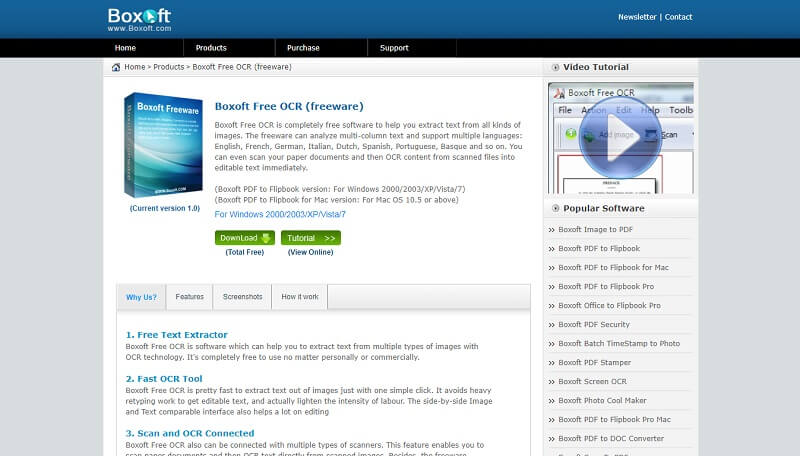 This freeware is a multilingual online OCR tool that you can use for extracting text from images. Boxoft Free OCR conversion results are best for machine print recognition.
It gets the job done by scanning, analyzing, and processing all paper file documents in a short time. Compared to other tools, it has fairly decent accuracy.
In addition to this, Boxoft Free OCR can accurately analyze and determine any multi-column layouts in files. It is a multilingual tool that supports languages like English, French, Portuguese, German, Italian, Dutch, Spanish, etc.
Boxoft Free OCR also lets you scan paper documents and then OCR text from scanned results into editable text instantly. However, the only downside of this tool is it can not recognize handwritten notes.
5. Adobe Scan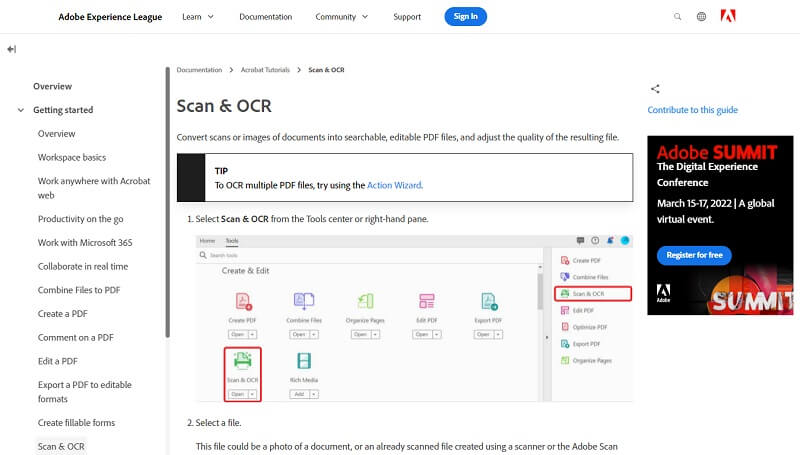 The next image-to-text converter tool that lands on the list is Adobe Scan. This powerful OCR software offers various excellent features such as handwriting recognition.
With this feature, you can easily recognize good quality and less fuzzy handwriting without any hassle. The final document for the Image to text conversion comes out in PDF format that you can edit directly in its interface.
In addition to this, Adobe Scan also lets you automatically scan, contact, and OCR from a business card to save lots of your time.
Also, you are not limited to its interface for editing, you can choose any word processor and then continue editing.
6. FreeOCR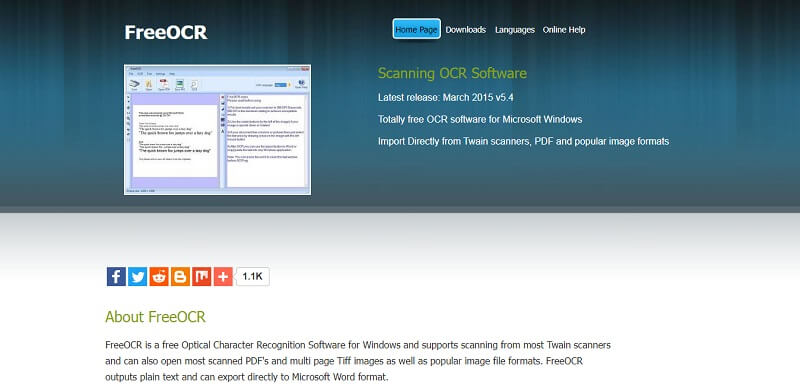 The last tool that comes in our list of the best Image to text converter tools is FreeOCR. As the name suggests, FreeOCR is free OCR software.
It gives you all the core features and functionality you will need while converting images to text. FreeOCR has an Open Source OCR engine originally developed by Hewlett Packard and released by Google.
This powerful tool lets you retain the original file format of your file. FreeOCR transmits the identified text into an editable MS Word file.
Furthermore, the FreeOCR tool has an accuracy of almost 99%, and it supports all image file formats such as .jpg , .jpeg , .jfif , .png, .pjpeg , .pjp, .svg, .webp including Photoshop files.
Because of all of these features, FreeOCR image to text converter took place in our list of the best Image to Text converter tools.
Conclusion:
First of all, thank you for visiting our site. As I mentioned above there are lots of image-to-text converter tools out there that you can use entirely free of cost.
You can use some of the tools that are mentioned in our list to convert your image file into a text file. Also, if you have any further queries regarding the article or tools, please let me know in the comment section below.