Impress your future and current clients with the most up-to-date Medical-Healthcare Shopify Website Templates. Great designs with a top-notch content enterprise that makes you think about fitness and expert care.
Benefit from a variety of features including dynamic product displays, newsletter integration, flexible drop-down menus, and mobile compatibility. Our code makes it easy for you to customize your theme any way you like.
Also See
Spa Treats – Healthcare Shopify Website Templates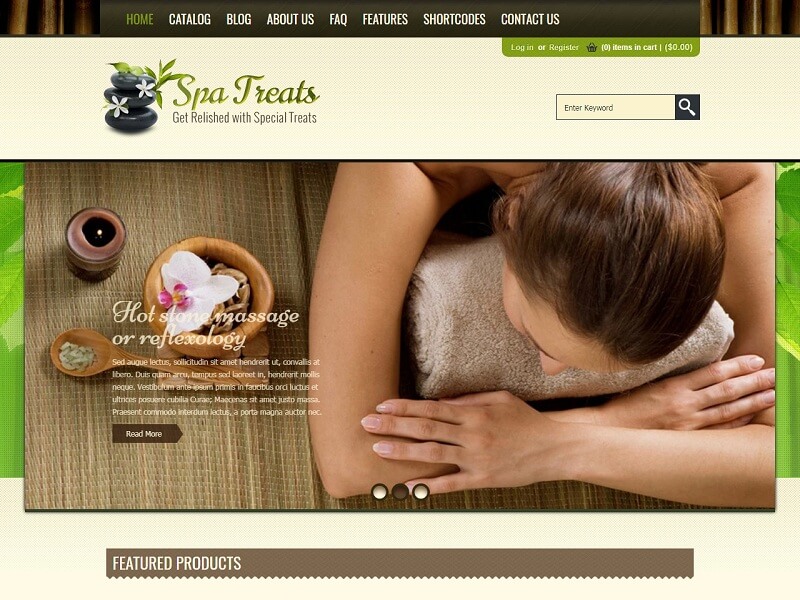 Spa Treats is a fully Responsive Shopify theme to promote and sell beauty, spa, salon, fashion/trendy products. It will enrich the look and feel of your eCommerce store and works great on mobile devices, tablets, and computers.
Sheena – Healthcare Shopify Website Templates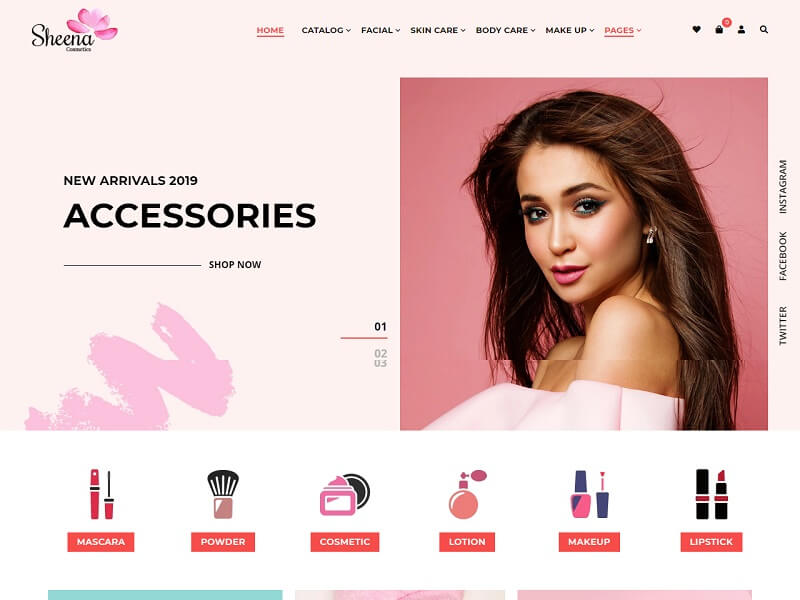 Sheena is a beautiful Shopify theme created for the online stores selling spa, salon, makeup, cosmetics, jewelry, fragrance, lotions, facial cream, skincare, clothes, lipstick, accessories, and all beauty related products.
Glowris – Healthcare Shopify Website Templates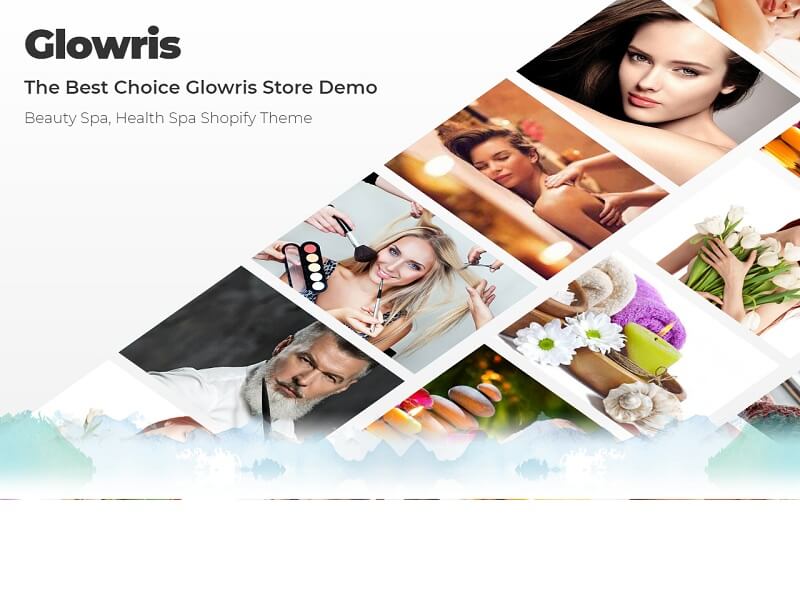 Glowris is a Sectioned Shopify theme for your online store. The clean & the elegant design is perfect for your store. It's a unique responsive theme that is fully customization and easy to manage, Enhanced theme customization with sections you are getting more flexibility when customizing your store.
Contact Lens – Healthcare Shopify Website Templates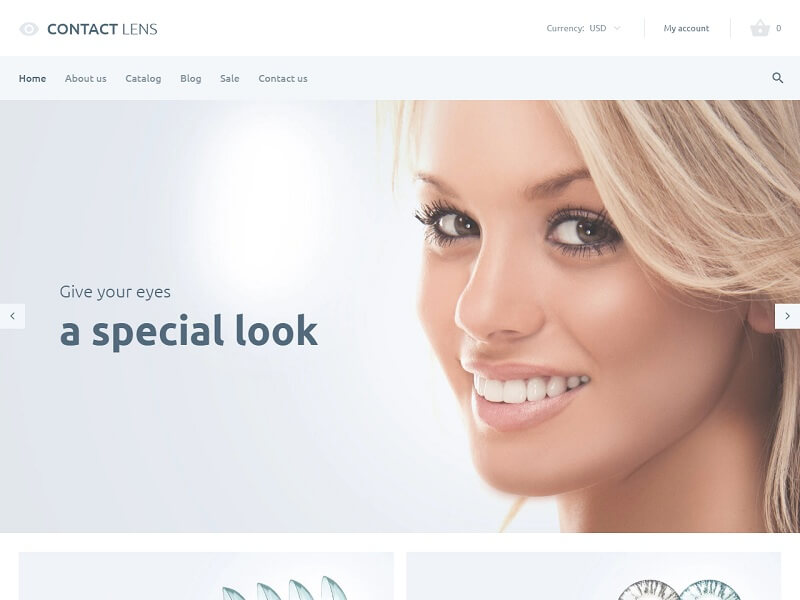 Show the whole world a professional image of your business by means of the Lens Store Shopify Theme. Created in a neat manner and in pastel color scheme it is underpinned with low-key backgrounds.
FirstAid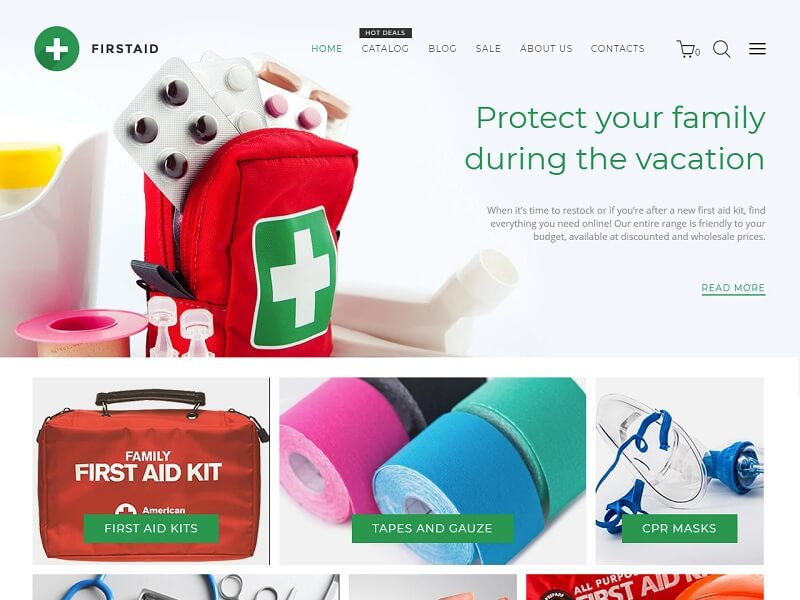 FirstAid is a fully responsive and SEO-friendly Medical Shopify Theme, custom made for medicine, first aid, and medical equipment stores. Product badges provide for more effective promotion of your items.
Drug store
This template is specially designed for online stores and eCommerce sites. It combines a stylish look with a variety of visual effects and powerful functionality. A sticky top menu ensures great navigation and allows users to find the necessary products or services on the fly.
Medic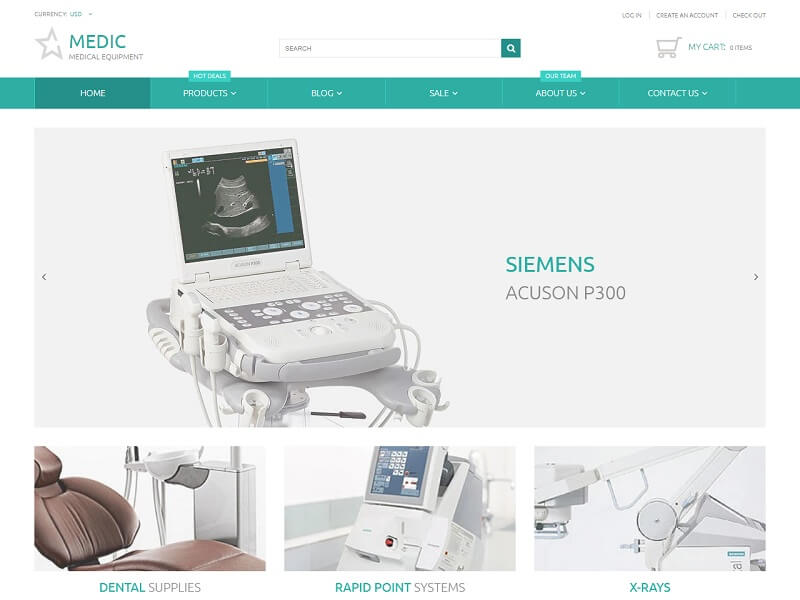 The medical equipment provider Shopify website design is a smart pick to build a project-focused site and take proper care of its leadership. If you're going to advertise a medical equipment company or medical equipment store on the internet, you need a professionally looking site that would convince viewers in your trustworthiness and quality right away.
Drug Store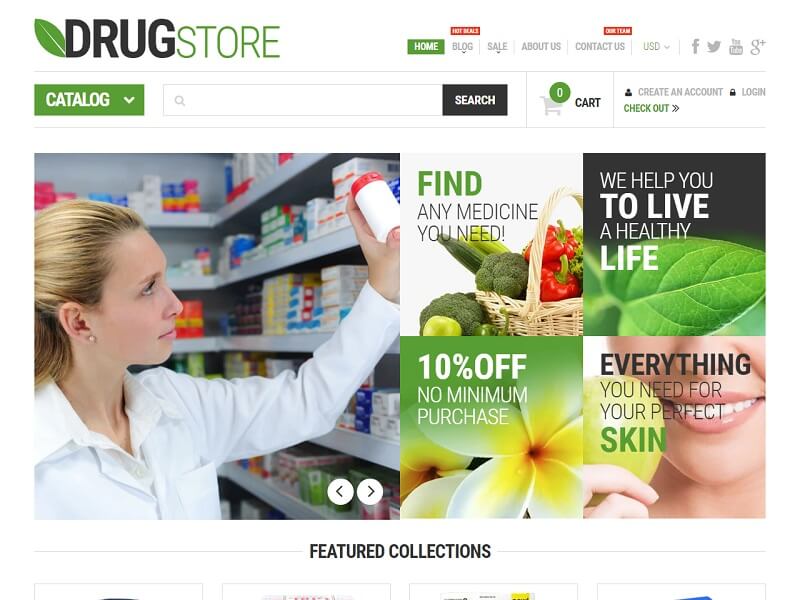 Every day a lot of people visit drugstores to buy remedies prescribed by doctors. For that reason, owning a medical store can be a profitable business for everyone who has a predilection for the pharmaceutical industry.
Medical Shop
Here you see a good option for an online medical equipment shop. Its red elements look really bright against the white background, which is extremely useful as the visitor can immediately identify the most important information on site.
Nutrition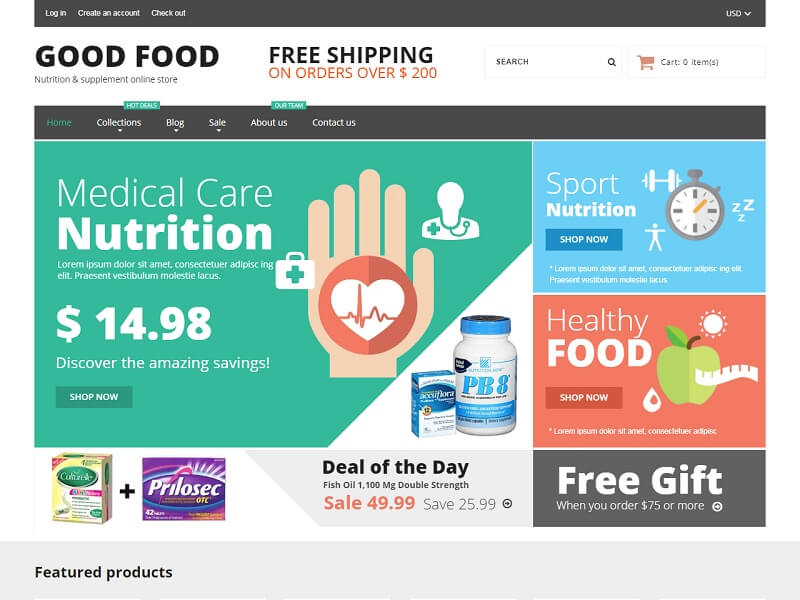 Establish your nutrition store or sports nutrition products on the internet using this modern-day dietary supplements Shopify website design. The theme is an advanced solution for car parts retailer, aftermarket parts shop or auto parts manufacturer.
Nutrition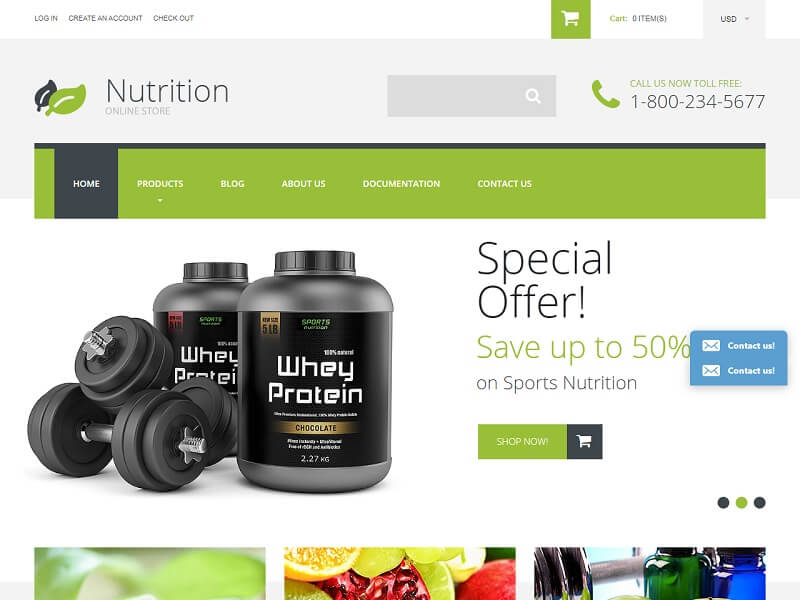 Lots of people buy drugs and nutrition online, so it's a smart thought to launch a web store selling such kind of products.
Drugstore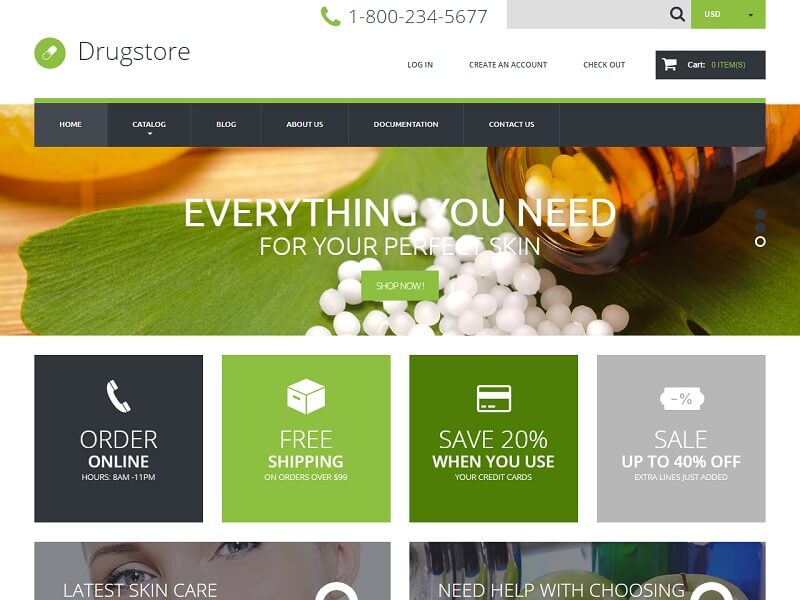 Green is the color associated with nature and health. Simple and understandable design helps the visitor quickly find what they came for and start the treatment.
Drug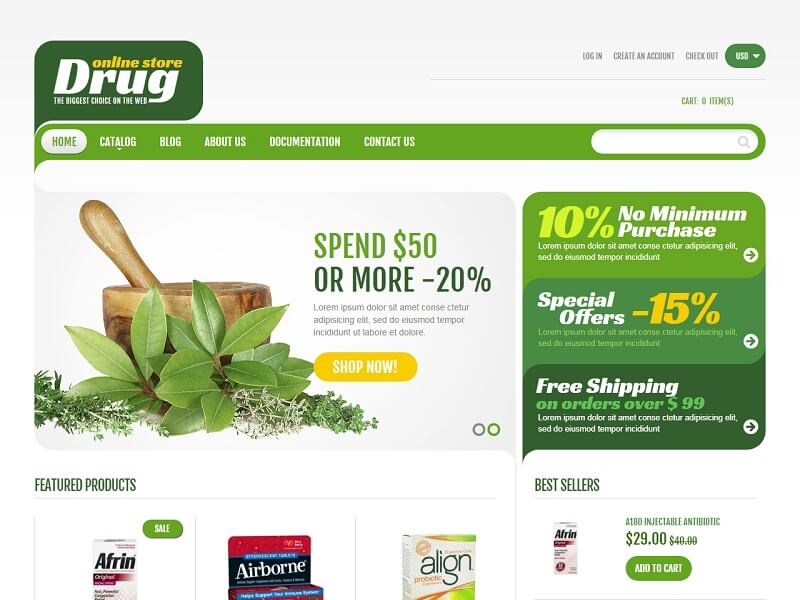 Websites connected with health and medical products should look clean, professional, yet cheerful in order to encourage visitors. Enough white space makes it clean. UI elements of different green hues refresh the layout.
Drug Store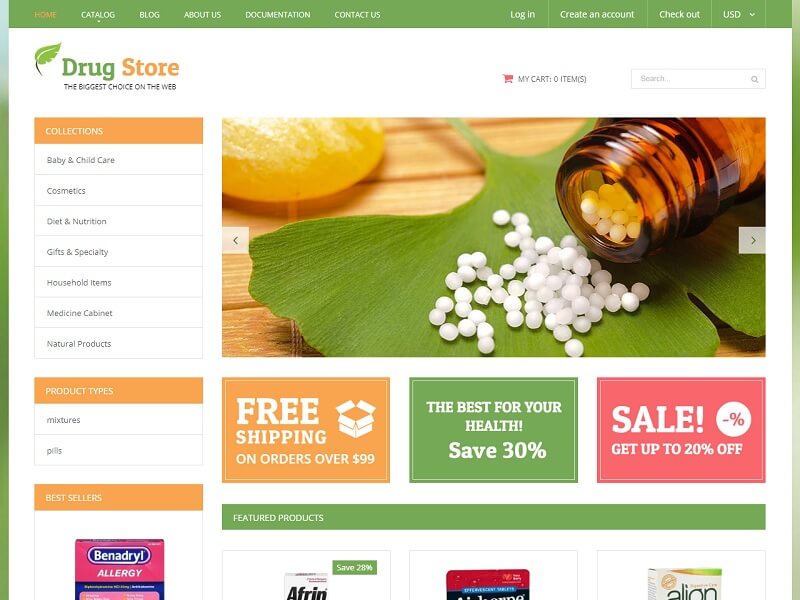 Today, almost anything can be obtained on the web, and medicaments are not an exception in this case. A lot of shoppers choose to order drugs online, that's why it's important for owners of drugstores to have an appealing site in order to catch their fancy.
FirstAid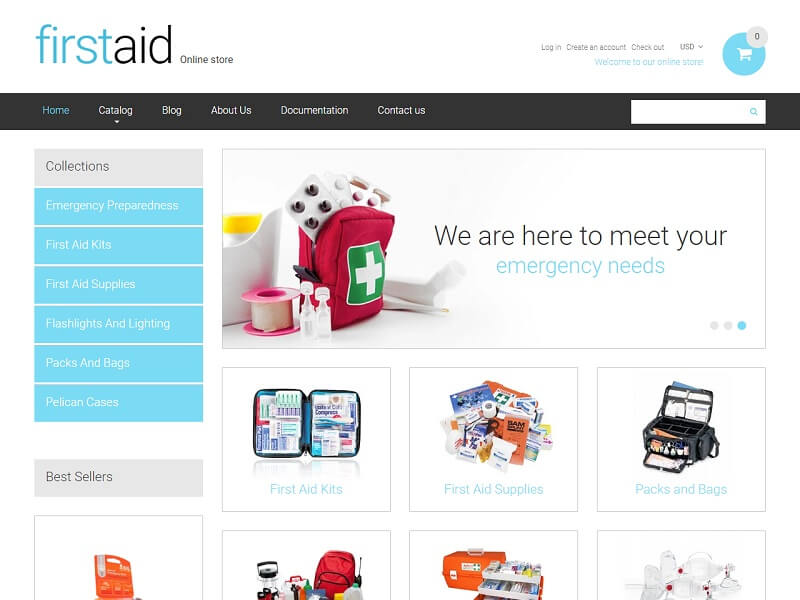 An elegant and remarkably easy to customize emergency ambulance Shopify theme with a flexible responsive layout and eye-catching design and style. This design is made to easily launch your emergency ambulance, ambulance services or emergency medicine on the internet.
Drug Store
This pharmacy store Shopify website template was designed to help present the full potential of your business or personal project and attract more customers. This drug store Shopify web design was created for drug shop, drugstore pharmacy or pharmacy online websites.
ShopMe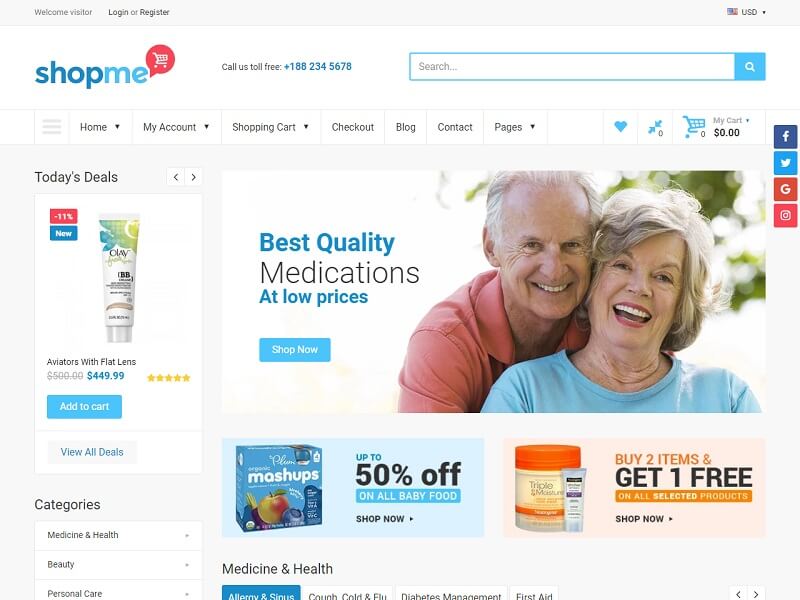 ShopMe! It has a clean, beautiful design from one side and a powerful, flexible back-end from the other side. Due to its versatility, it can perfectly suit any type of online store.
Healthy care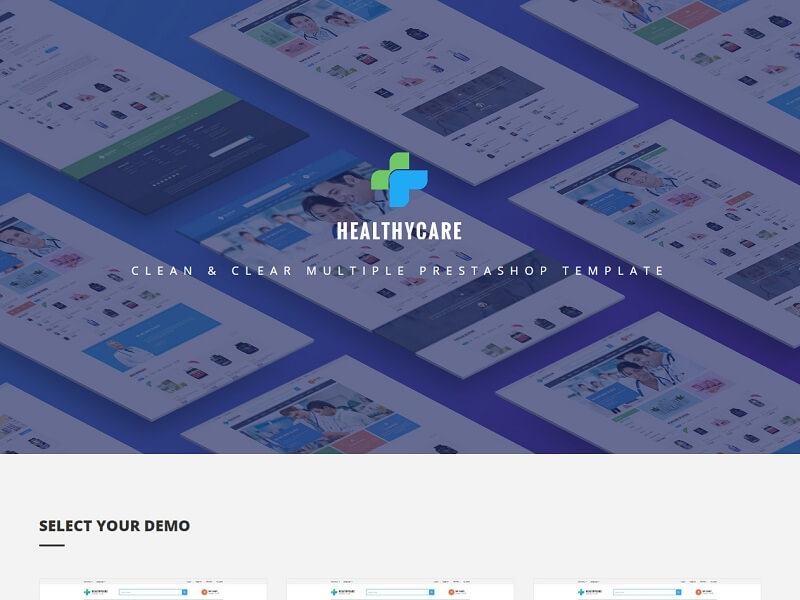 Ap Healthy care is a modern responsive Shopify theme that uses Apollo's powerful framework. It is fully responsive, twitter bootstrap 3 and supports both CSS3 and HTML5 that help to create refined web pages with semantic accuracy.