20 Best Free Shopify Themes 2021. With Free Shopify Themes, you can adjust designs and content, while also adding your products. These themes are key to cutting down on the design time, so that's why we want to outline the best free Shopify themes available.
Also See
Ratio – Free Shopify Themes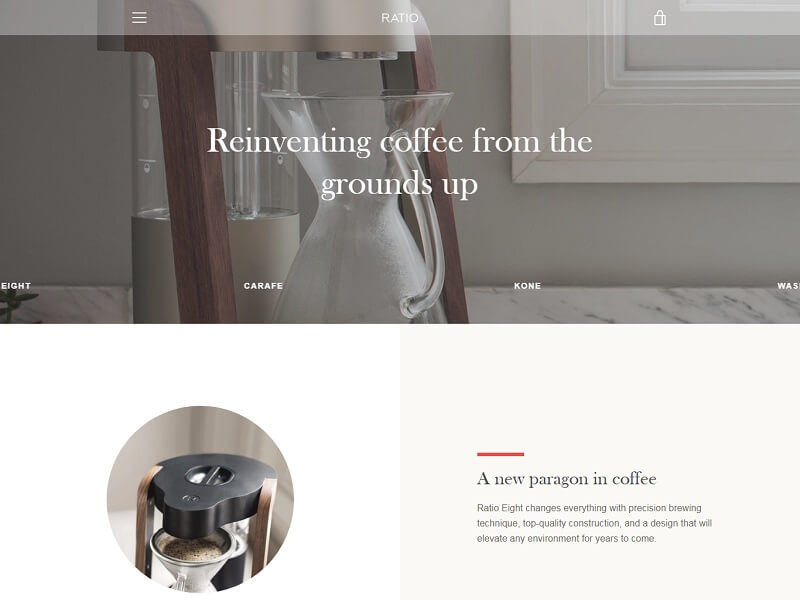 The ratio is a boutique theme designed for visual storytelling.
Sparo – Free Shopify Themes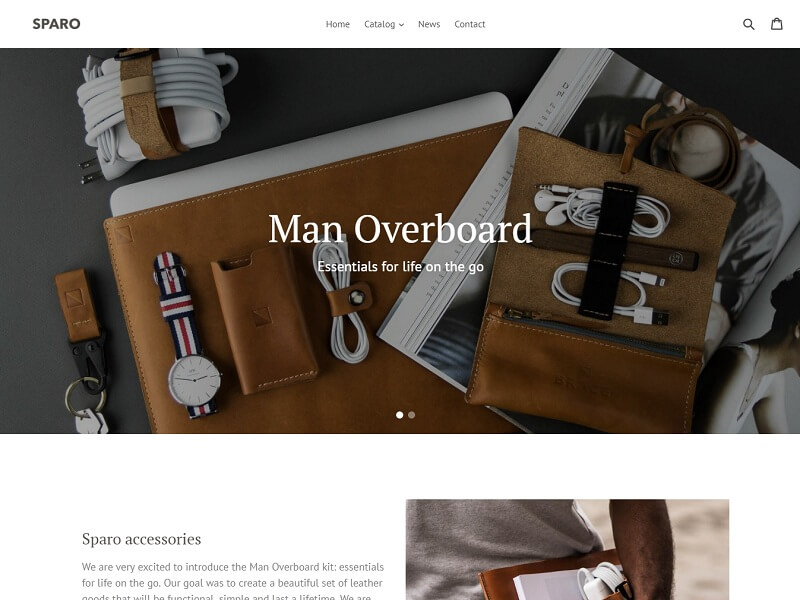 Sparo is a flexible theme that is suitable for all stores, regardless of inventory size. With Sparo you can quickly set up a store and start selling; Sparo looks polished without any theme customizations.
Jumpstart – Free Shopify Themes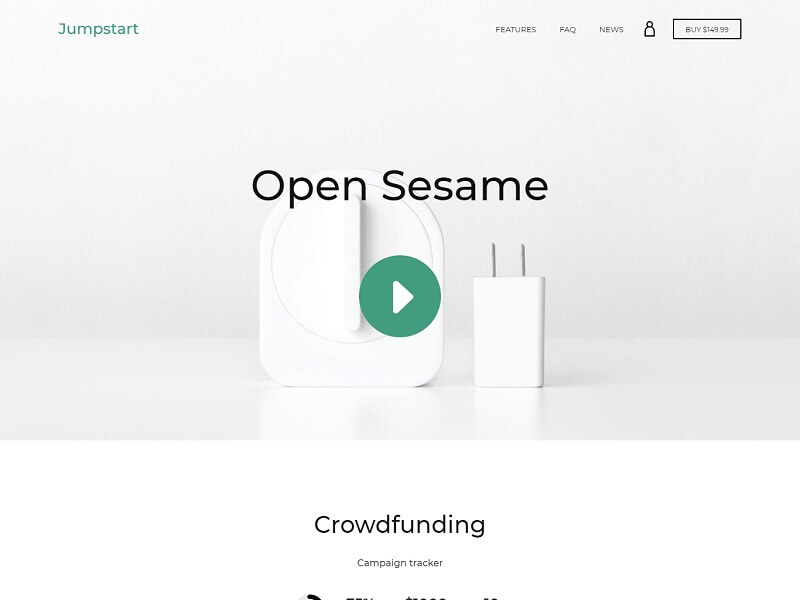 Jumpstart is made specifically for crowdfunding graduates but is also perfect for selling one to ten products. Its homepage showcases a video and a features section.
Snowdevil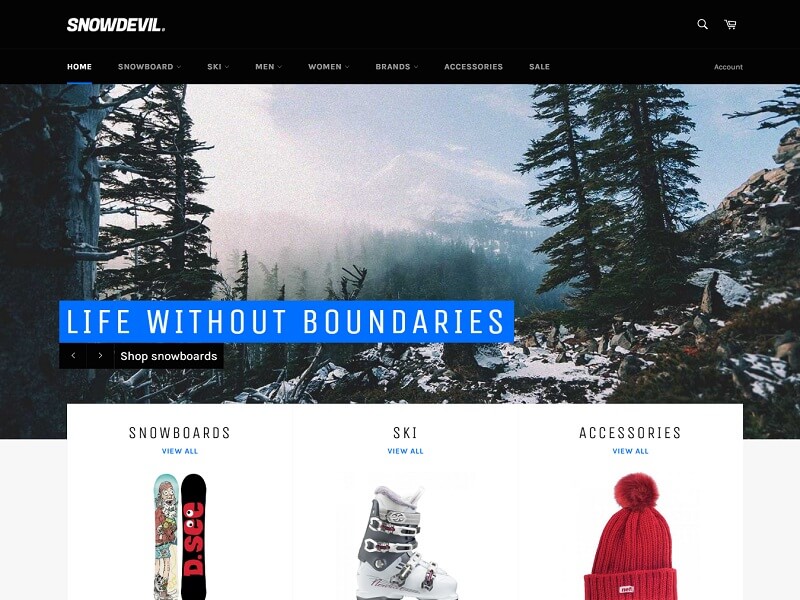 Snowdevil is a bold yet minimal theme designed for high volume stores with large inventories. Features include an edge-to-edge slideshow, multi-column drop-down menus, and a promotional bar.
Boundless
Boundless is a photography-first theme with a minimal UI that features edge-to-edge photography. Boundless is mobile-first and suited for stores with medium to large inventories.
Simple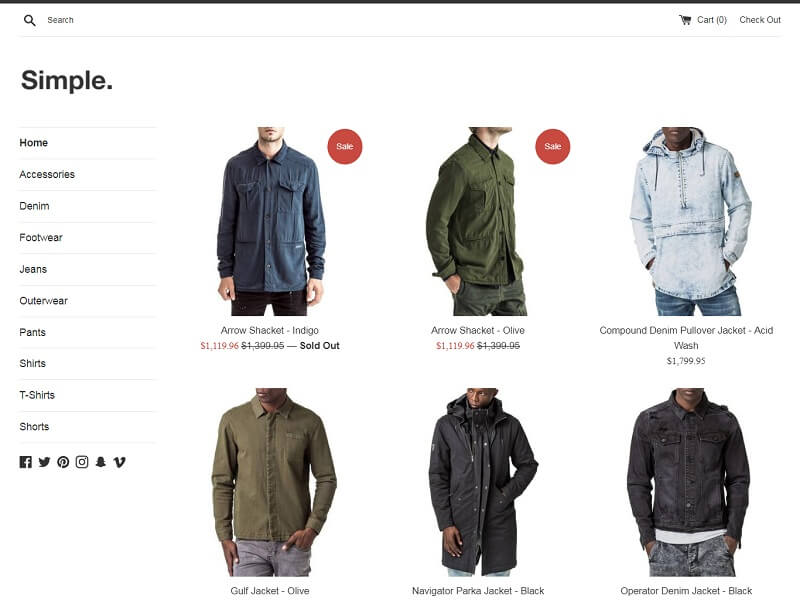 Simple is a clean and minimal theme, perfect for showcasing products. Features include a mobile-first responsive design, sidebar navigation, image animations, and product image zoom.
Brooklyn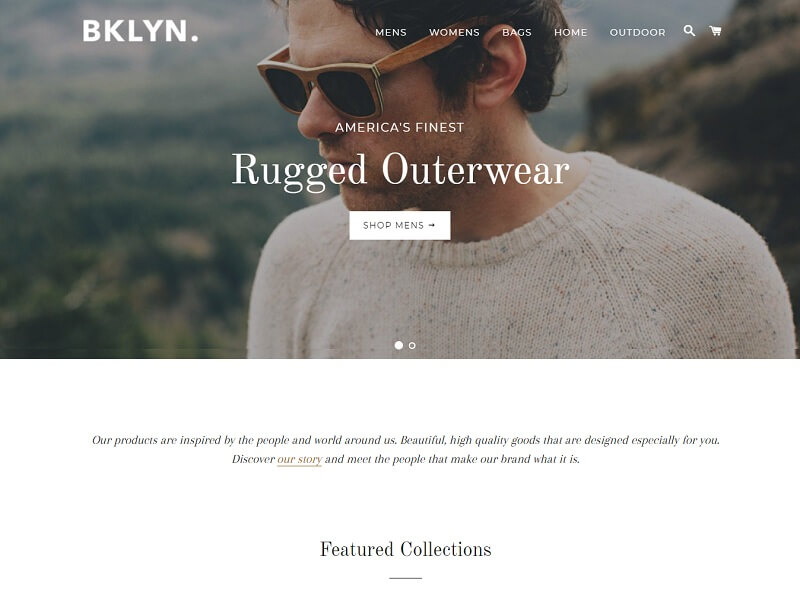 Brooklyn is a tailor-made theme for the modern apparel store. Features include a mobile-first responsive design, unique typography, and edge-to-edge homepage slideshow, a dynamic product grid, and product pages with at-a-glance availability for each size.
Digitalshop
Digitalshop is a clean, easy-to-navigate theme perfect for merchants with large inventories and several collections. Features include prominent navigation, multiple homepage collections, sidebar filtering, and easy integration with the Product Reviews app.
Vintage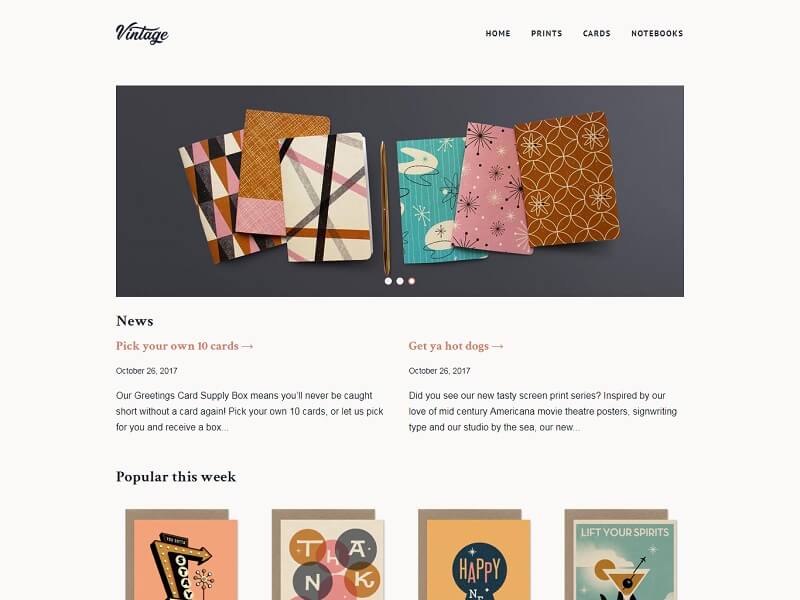 Vintage is a wide-layout responsive theme that looks great on any device. Loaded with features designed to give you complete flexibility, you can customize your store with additional layout options, product views, collection views, navigation styles, and typography choices.
Sports Store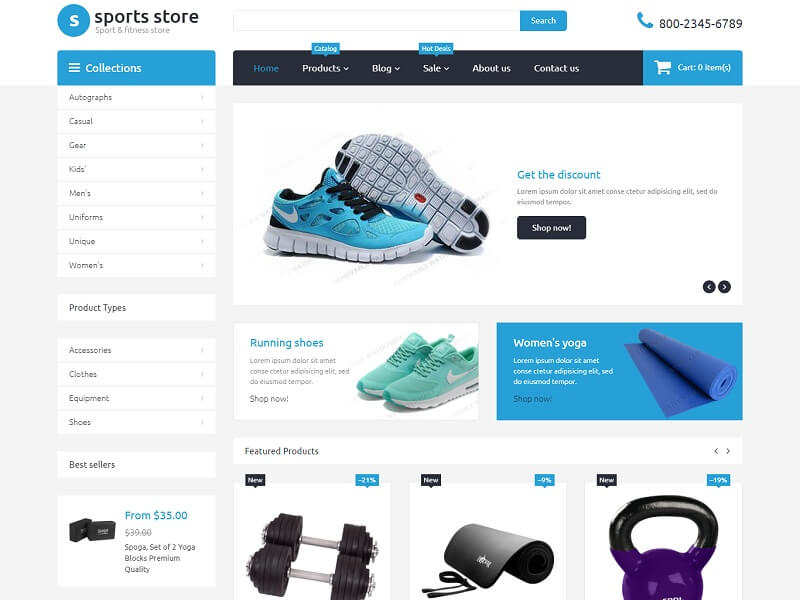 This template is a free sample of the premium Shopify theme #55233. It has an absolutely similar structure and functional features. Be sure that is thoughtfully laid out Shopify Themes will help your online store surpass any competition.
Alcoholic Beverage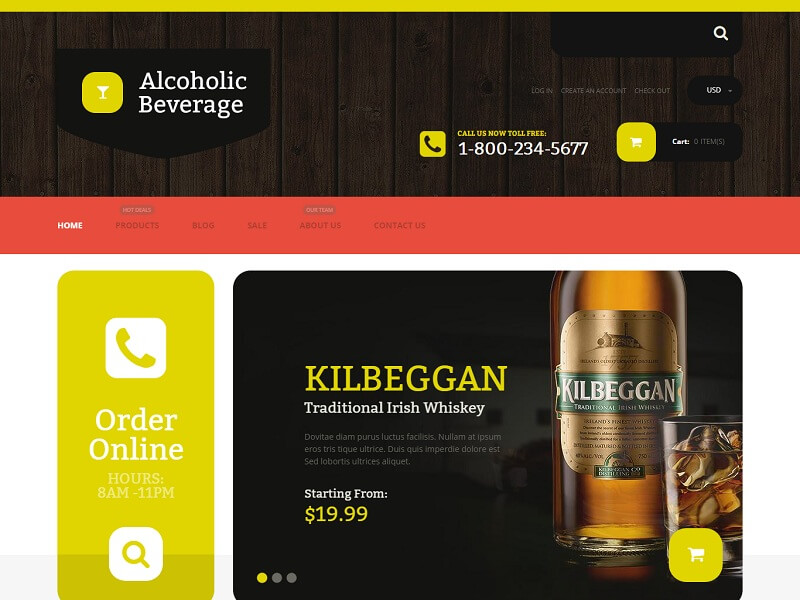 This food and beverages Shopify template is a kind of fusion of traditional and contemporary designs. Classical elements like the wooden texture and old tuns give visitors a notion that the company has its long history, which is important for such kind of business.
Fleur de lis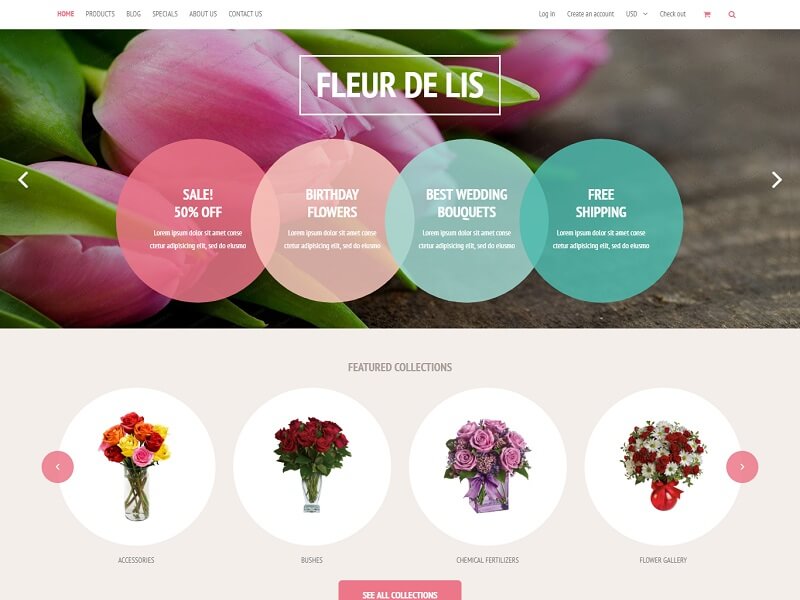 Fleur de lis theme draws on with its trendy minimal design and clean code. The first provides the site visitors with a pleasant visual experience, and the second offers you the fast and easy transformation of this design into the desired one.
Envy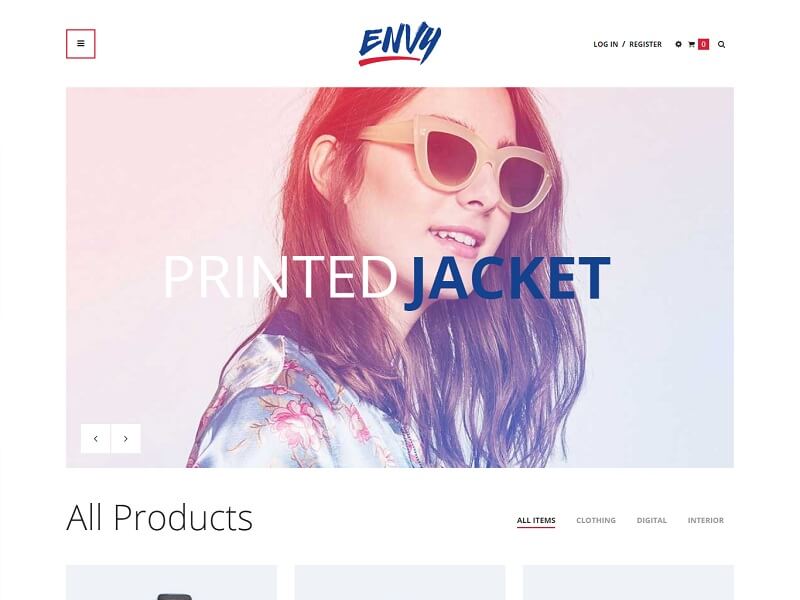 Have you been looking for a unique theme for your Online Store? The searching can be finished here with Ap Envy Shopify theme. This theme is fully responsive and highly customizable. It is designed with a special platform to work well on popular devices such as computers, tablets, and desktop.
Windsurfing
FREE AP WINDSURFING SHOPIFY THEME is constructed with sublime features that surely you cannot ignore such as Mega Menu, Quick View Products, Add to cart, Fully Responsive Web Design. It is quite flexible as displaying perfectly on all electronic devices such as Desktop, Ipad, iPhone, Smartphone, Tablet Android… which creates a consistent look in your sites no matter which devices your customs are using.
Bikini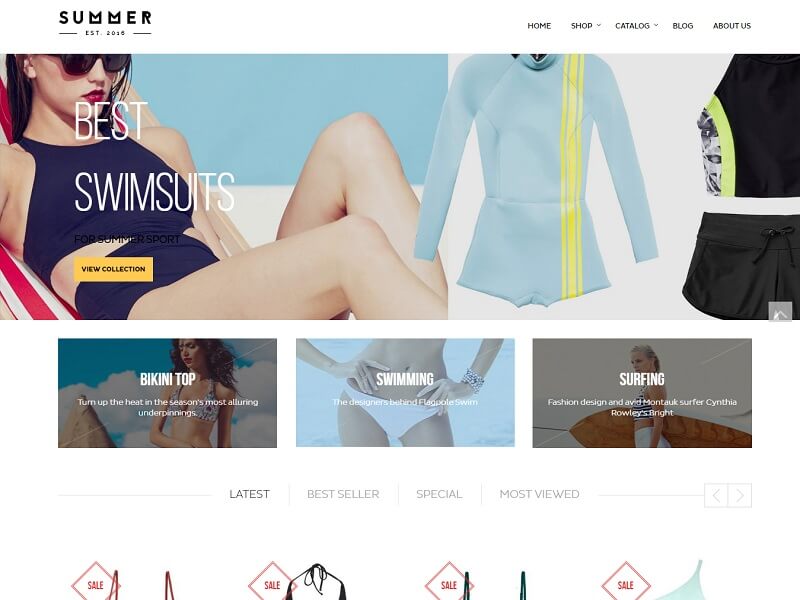 If you have been looking for an amazing theme for your online BIKINI shop with SMALL FUND, FREE AP BIKINI Shopify theme might certainly be your last searching. It should be emphasized that this theme is available to all visitors as it is totally free.
Wood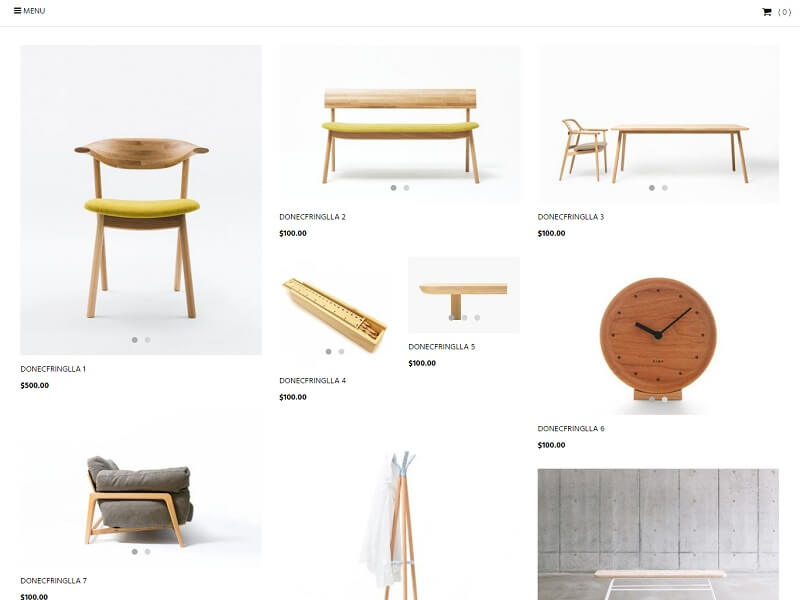 Free Ap Wood is a fully responsive Shopify theme that utilizes the latest technologies in Web Development to dynamically adjust for all screen sizes and services. This template meets and fits with the furniture store, sofa salon, interior, and exterior design.
Ap Office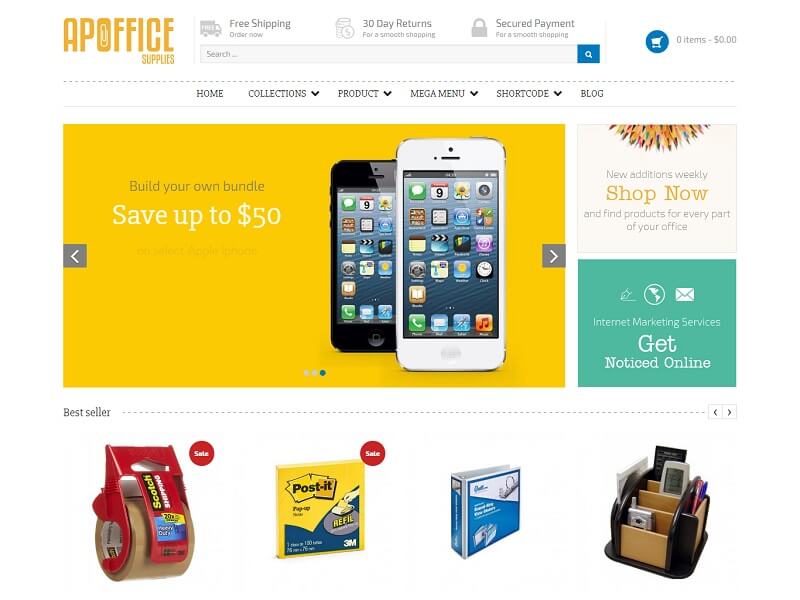 Free AP Office is a clean, creative, and responsive Shopify template and it is totally free. This template is a modern responsive Shopify theme that is suitable for any e-commerce site about equipment product. It was designed for fashion site but can be easily modified to adapt to other fields.
Sport Store
Ap Sport Store is a clean, creative, and great Shopify theme and it is a totally free theme. It is suitable for online Sports Shop, Shoes Store, Sport Instrument shop, Gym Center, Souvenir Shop, and more. Ap Sport Store theme is 100% responsive design so it looks great not only in Desktop but also in Mobile and Tablets, Smartphones, iPhone.
Milky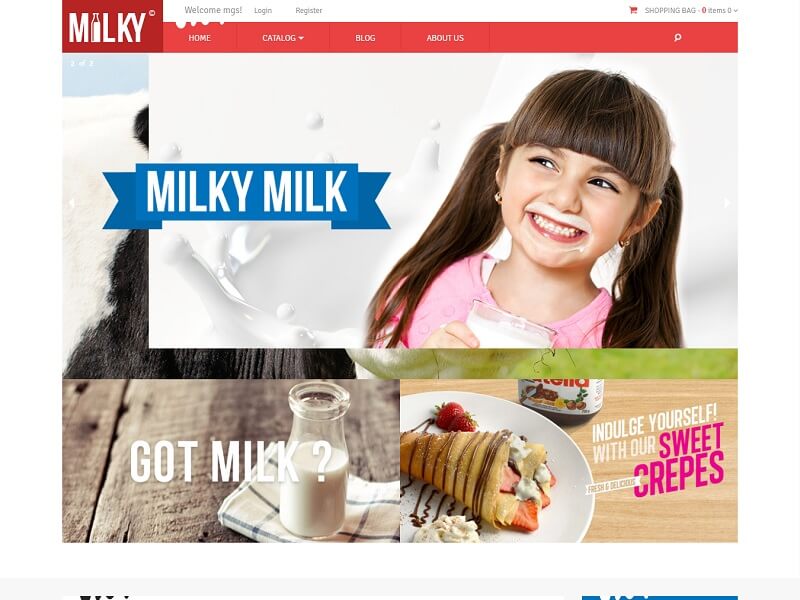 Free Ap Milky is the best FREE Shopify theme that is fully responsive design to make your site fit any devices. Its flexible layout system helps you build and display content the ways you want.
Focus
Simple yet interesting layout. Approved theme design by the Shopify review team. It is responsive, SEO friendly, and offers a smooth transition to checkout pages through its clean and simple layouts.