This is a post that goes over the basics of how to get started with a WordPress website. If you want to start a blog or website, this post will show you the steps you need to do to get your website up and running. There are many ways to start your website today. A wordpress.com website can be started in under 60 minutes.
A blog on blogger.com is also relatively easy to do. But both of these solutions are designed for the casual blogger who wants a platform for writing and publishing new content. If you want your website to become a profitable business, you've come to the right place.
WordPress is a great content management system (CMS) for creating all sorts of websites. It's highly flexible and easy to use, so it's never been easier to create a beautiful and functional website. Here, we show you how to get started with a WordPress website and how to use it to create a stunning and responsive website.
The web is a big place and there are many ways to start a blog these days. WordPress is the most popular blogging platform today, but there are others, like Blogger, Tumblr, and Medium. Whether you're a newbie or a seasoned pro, this tutorial will take you through the steps to get your blog up and running on WordPress in no time.
How To Get Started With A WordPress Website:
1: Log Into Your WordPress Account
3: Install The WordPress Plugins
1. Log Into Your WordPress Account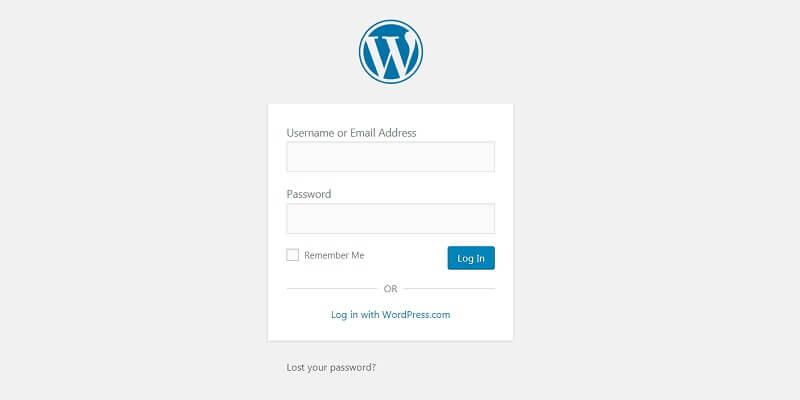 Creating a WordPress website is a great way to start a website that you control – it gives you options for a good-looking, organized, easy-to-use website. It's also one of the fastest-growing websites on the Internet.
When you're just starting out with WordPress, there are a few things that you should be aware of before starting to build your site. One of these is changing your WordPress username. Depending on which blog platform you're on, you may be able to use a username that you already have.
2. Install The Theme Template
Many WordPress users who have a blog need to start with a theme. But which one should you choose? To make the decision easier for you, we picked out a set of 20 free themes. They are all free to use, but you can easily change the colors and font of each. And also make the images, backgrounds, menus, and other elements of the theme your own.
When you start a website, you'll need one or more themes to customize your site's appearance. Themes have to be installed on your site before it's finished, which is why they're called "templates". Getting started with WordPress themes is a little different from other websites, but it's not hard to do.
It's time to get your blogs up and running with a WordPress theme! These free themes are designed to help you with your website design, but it's important to remember that they will not help you with your content. So, before you install a template, you need to have a great idea of what kind of content you want to publish on your website. And you need to make sure that you can create it.
3. Install The WordPress Plugins
In order to get your website up and running on WordPress, you will need to install some essential plugins. These plugins will allow your site to function properly, so we suggest you take the time to find them, install them, and test them out as soon as possible.
There are a lot of reasons to install a WordPress plugin, including getting the plugin developer to support your website and customize it to fit your needs. But perhaps the most important reason to install a plugin is that you want to extend WordPress's capabilities.
You may want to add social sharing buttons, add a specific function to a menu, or even add a new feature to your website. Since WordPress sites can be built in minutes, it's easy to just write the code and start testing.
4. Set The Title Of The Page
As we all know, the most important thing when creating a new website is to set a title. This is one of the most important steps in the development of the site as it helps to decide the theme of the site. The title is also used when creating the page in the WordPress admin.
Your WordPress blog's title represents your blog's overall branding. While it can be tempting to start with your blog's URL as your title, it's best not to. Your blog's URL will change over time, and it won't necessarily reflect your site's title.
If you're a new blogger or website owner, there's a good chance you don't actually know what you want to call your blog or website. While it may seem like a simple question, there's actually a lot of answers possible. Here's a few examples of suggestions for what you might call your blog or website.
So that's all from my side I hope you liked this article on how to get started with a WordPress website. Thanks for visiting.