Microsoft Visio (formerly Microsoft Office Visio) is a flowchart maker and visual software for professional diagramming and workflow drafting. It is part of the Microsoft Office family.
Visit Official Site
Following is a list of some of the 15 Best Microsoft Office Visio Alternatives 2023. Here you can find a perfect alternative for you which can work on any operating system.
Also See
Lucidchart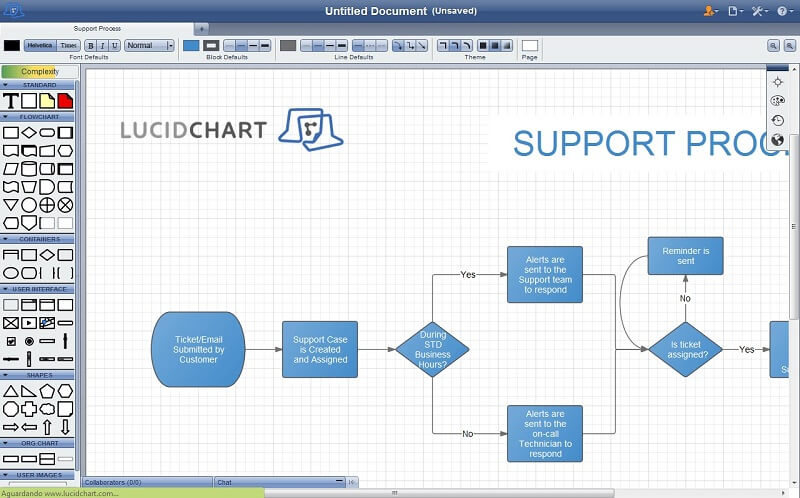 Lucidchart is an online diagram and flowchart software that supports Microsoft Office Visio import and can work on any operating system.
yEd Graph Editor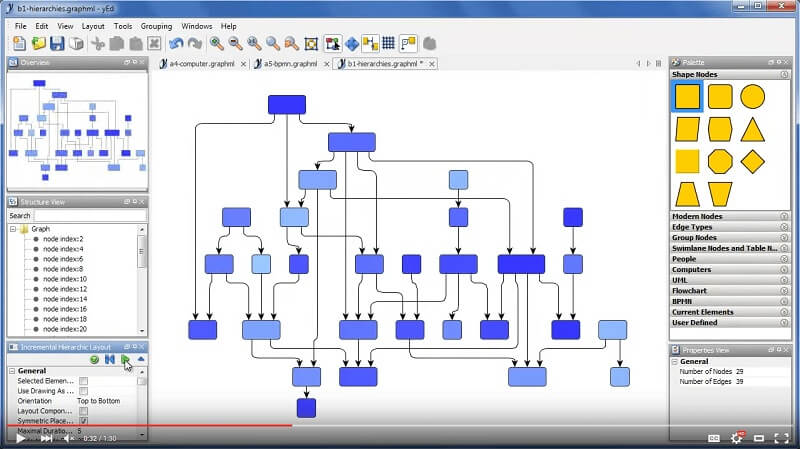 YEd is a powerful diagram editor that can be used to quickly create diagrams manually or import external data for analysis and auto-magically arrange even large data sets by just pressing a button.
Pencil Project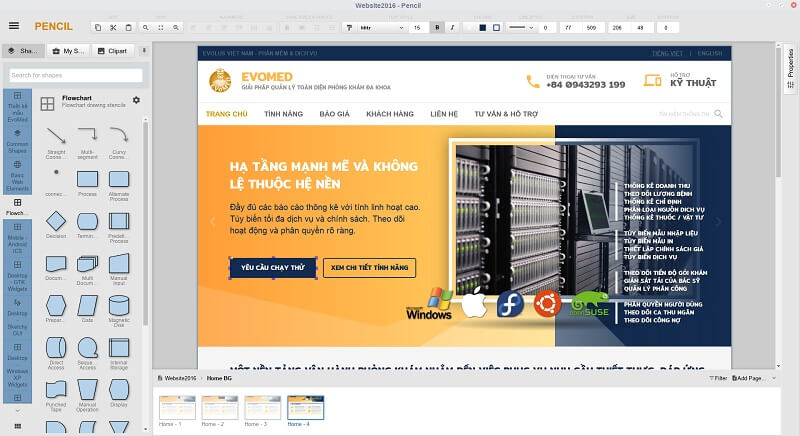 Pencil is a standalone app or Firefox extension that lets you create diagrams or UI mockups. It doesn't have collaboration/multi-user features.
Dia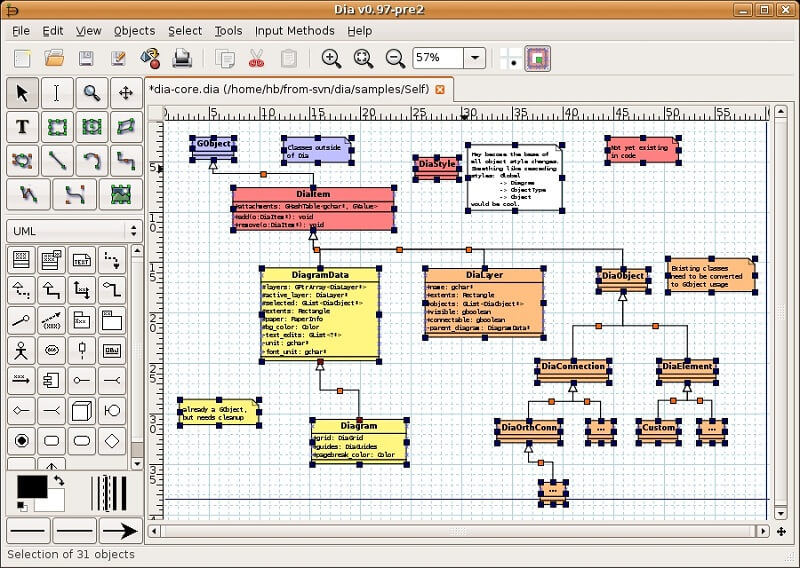 Dia is a GTK+ based diagram creation program for Linux, Unix, Mac OS X and Windows released under the GPL license. Dia is roughly inspired by the commercial Windows program Microsoft Office Visio, though more geared towards informal diagrams for casual use.
LibreOffice – Draw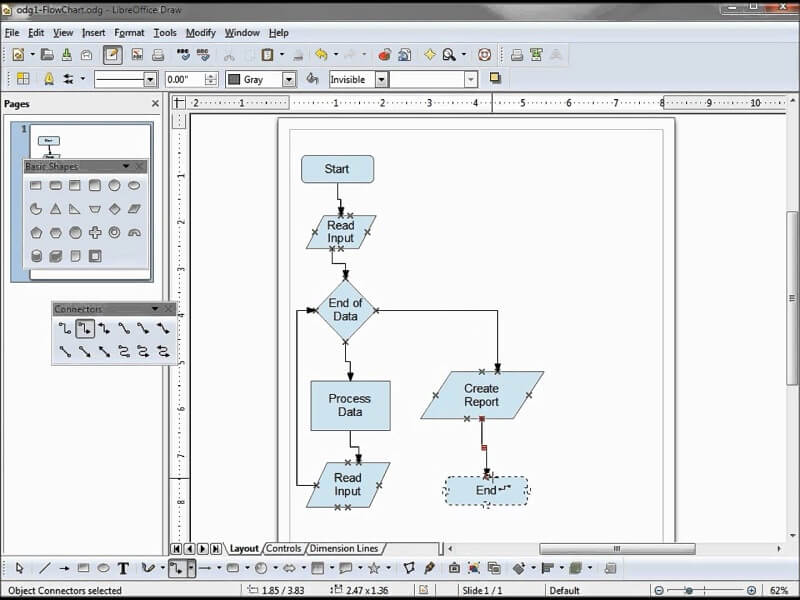 Draw lets you produce anything from a quick sketch to a complex plan, and gives you the means to communicate with graphics and diagrams.
PlantUML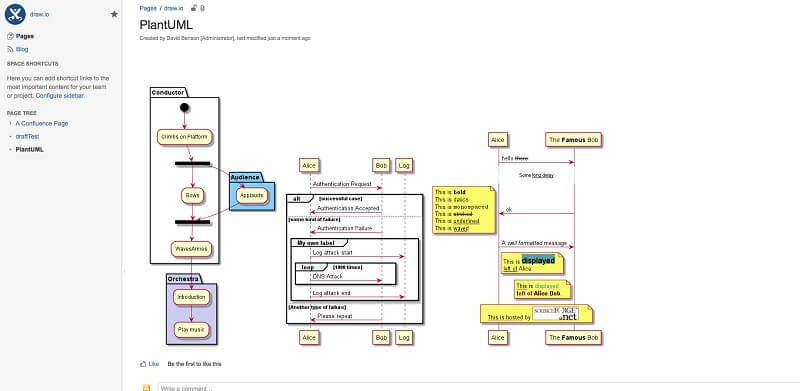 PlantUML is an open-source tool that uses simple textual descriptions to draw UML diagrams. The generator can be run anywhere within JVM and integrated with a various application such as wiki, text editor, IDE, programming language, documentation generator, and others.
OmniGraffle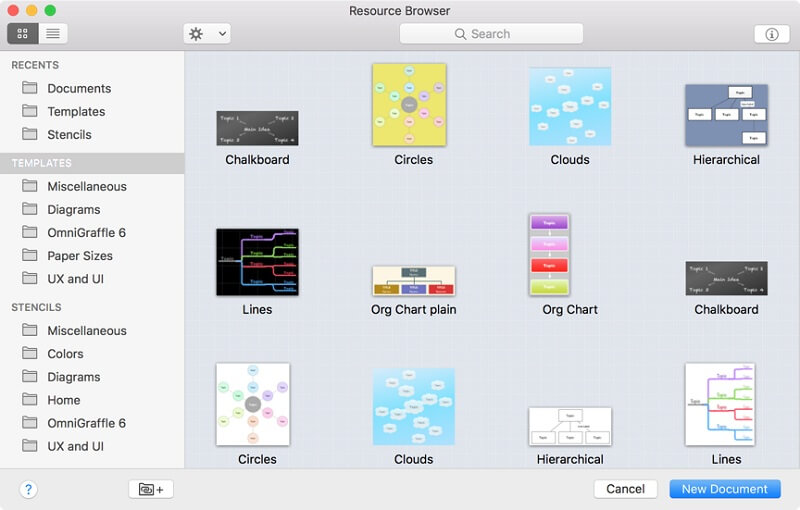 OmniGraffle can help you make eye-popping graphic documents—quickly—by providing powerful styling tools, keeping lines connected to shapes even when they're moved, and magically organizing diagrams with just one click.
Apache OpenOffice Draw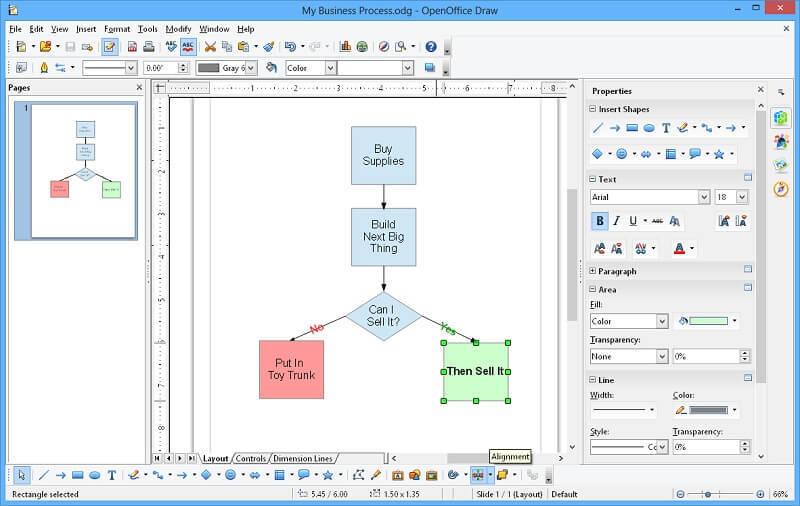 Draw, part of the Apache OpenOffice suite, is a graphics editor that gives you the tools to communicate with visuals and diagrams.
Edraw Max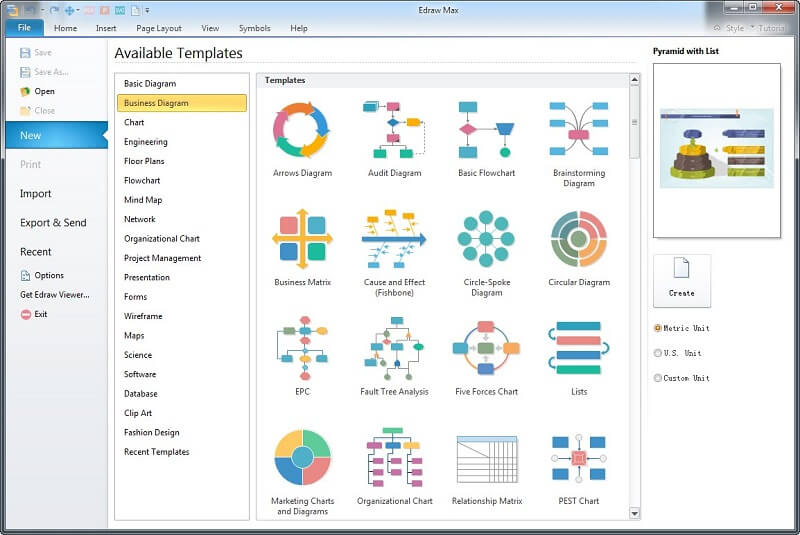 Creating flowcharts, organizational charts, business diagrams, science illustration, network diagrams, mind map and lots more.
Google Drive – Drawings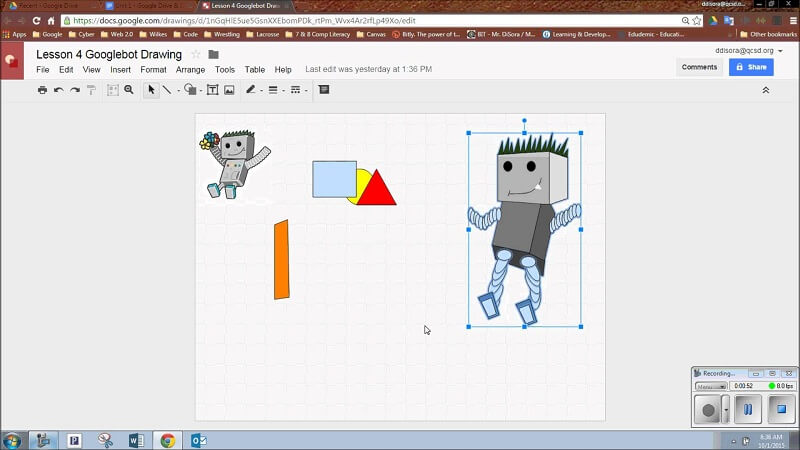 Google Drawings, part of Google Drive, allows users to collaborate creating, sharing, and editing images or drawings. It can be used for creating charts, diagrams, designs, flow-charts, etc. It contains a subset of the features in Google Drive – Slides but with different templates.
ThinkComposer
Create deep visual documents, adaptable and multi-level diagrams, flowcharts, concept maps, mind maps, and models. Users can: – Define their own types of nodes and connectors, to reuse nomenclature, symbols, details structure.
UMLet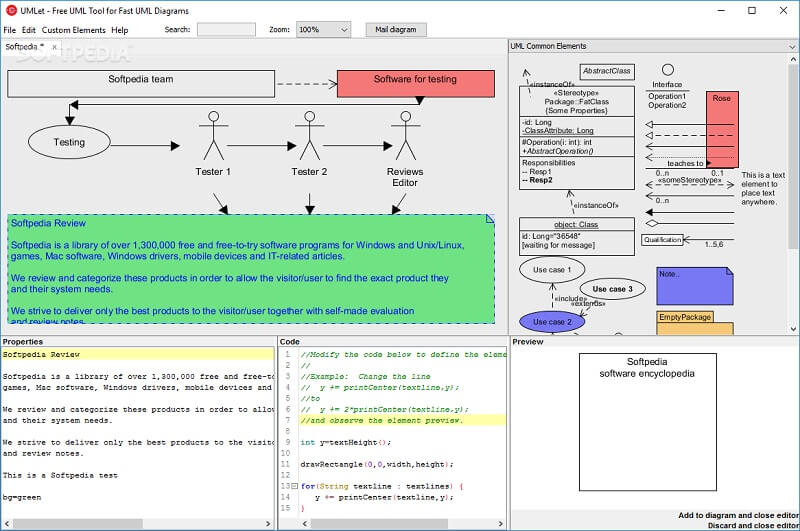 UMLet is an open-source UML tool with a simple user interface: draw UML diagrams fast, export diagrams to eps, pdf, jpg, SVG, and clipboard, share diagrams using Eclipse, and create new, custom UML elements.
Umbrello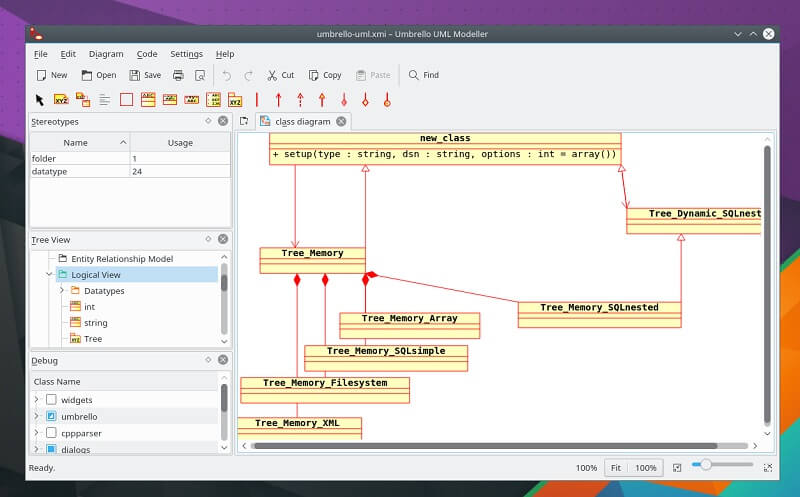 Umbrello UML Modeller is a Unified Modelling Language diagram programme for KDE. UML allows you to create diagrams of software and other systems in a standard format.
Gliffy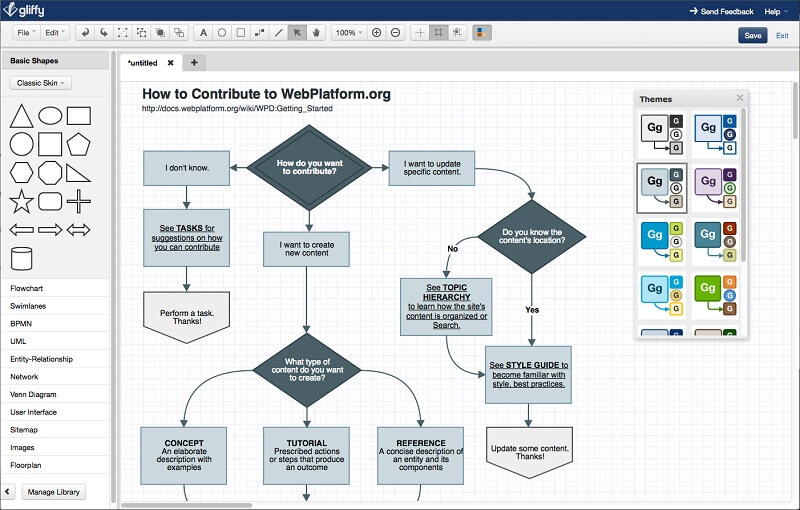 "If they could see what I'm thinking, they'd get it!" People just understand faster with pictures. It helps them see how information is connected, whether it is complete, and how a shift in one element impacts something else.
CmapTools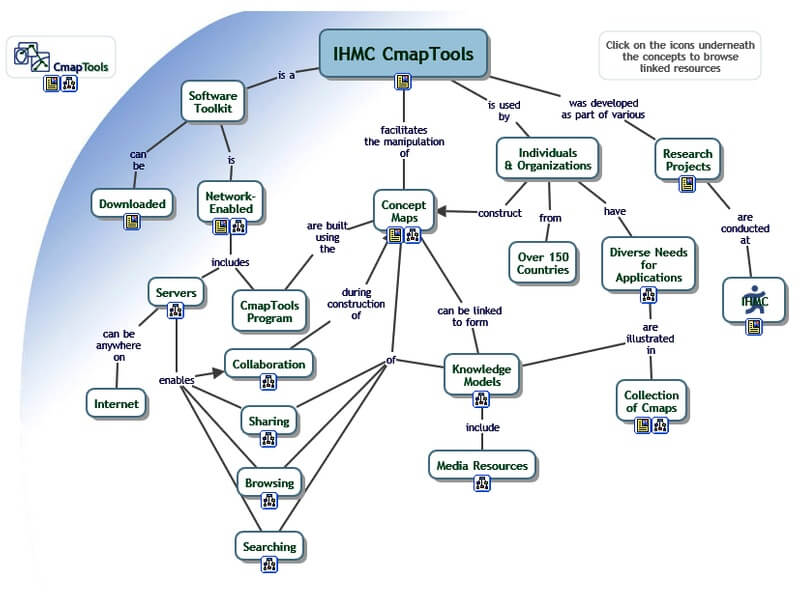 This software empowers users to construct, navigate, share, and criticize knowledge models represented as Concept Maps.