Hey guys, In this article, I have listed the 15 best SEO and digital marketing WordPress themes for any SEO freelancer, digital marketer, or agency. So keep reading.
Your website serves as the center of your online marketing activities. Any website's primary objective is to provide valuable content. The first tactic in capturing the client's attention is style.
If you wish to be productive, your website must appear knowledgeable and have relevant target users. Such layouts may be modified with your concerns in mind for everything from blogging to company websites, ensuring that you receive the right look for all of your clients.
The primary move in this approach must be consultancy. SEO consultancy service covers everything you'll need to know about.
Because each website is unique, your SEO strategy must be as well, depending on your objectives. Here are 15 types of different SEO and digital marketing WordPress themes that you can use to grow your website ranking.
1. Seocify
Seocify is one of the best SEO and digital marketing WordPress themes. This theme includes various home pages for multiple objectives, including SEO firms, digital marketing firms, advertising agencies, landing sites, social media marketers, lead generation experts, business campaigns, PPC experts, designers, and innovative firms. This is a fantastic and creative theme.
2. Boost Up
Boost up is another compelling WordPress theme, which is another fantastic SEO agency theme. Social network sharing tools are included in the composition, making it simple to connect out to your potential customers and promote your content.
By creating an attractive and professional webpage with BoostUp, you can take your business to new heights.
3. Mr. SEO
The theme includes several innovative and engaging pages, each with a stunning design and sophisticated parallax features. You may insert your brand messages and comments on the slider, which also has a call-to-action button.
4. Optimize
The first feature we notice is a revolution slider, which is a fun method to display information. You may demonstrate to everyone that it is possible to make it engaging, active, and helpful. You may put your case studies on display, which is quite beneficial for a marketing firm.
5. Ewebot
Ewebot is a simple and powerful WordPress design for companies wanting to make bold statements about their business. This speedy design, which includes robust features like SEO optimization and content blocks, provides a unique look without losing speed or simplicity of use.
6. The SEO
This WordPress theme is perfect for an SEO or marketing firm with five design variants and over 100 pages of content samples. Page animations, shortcode sliders, smartphone, and tablet-friendly versions, a mega menu, and SEO niche-based icons are just a few of the characteristics.
7. SEOWP
The most appropriate theme for an SEO firm is SEOWP. You may select it reasonably because of its incredible features, including an integrated discount coupon, a PDF file maker, necessary computation and analysis, a booking system, EDD, Woo, and Gravity forms.
8. Ryse
RYSE is a WordPress SEO and digital marketing design. This SEO theme was created with the Elementor page builder and leveraged the powerful Radiant Framework & Addons. Its search engine optimized, lightning-quick, and mobile-friendly. RYSE is ideally building for SEO.
9. SEO Business
SEO Business is a WordPress business theme created particularly for SEO and marketing firms, social media and SEO experts, content writers and online marketers, and other online businesses that require a fast optimized and search engine-friendly website.
10. Seosight
SEO sight was offered to meet the needs of SEO agencies, consultants, and freelancers, as well as Online Marketing, Digital Marketing Agencies, Web Studios, Digital Agencies, Marketing Firms, SMM experts, Lead Generation specialists, designers, Landing Pages, corporate web development, Web Studios, Digital Agencies, Advertising Agencies, SMM experts, web development, and more. Any business may benefit from this SEO theme.
11. Digital
Digital offers enough pre-built material to provide you a wide variety of alternatives on how each project should appear. Whether you're simply creating one website for an SEO business or want to create multiple SEO agency sites for your clients.
12. SEOLounge
SEOLounge is a high-end digital marketing theme that's perfect for SEO agency projects. It includes 17+ different demos and 120+ pre-built block templates to assist you in creating an excellent SEO company website.
13. SEO Engine
SEO Engine is designed for digital marketing and search engine optimization firms that need a professional website. You'll be ready to make the most of this theme, thanks to video lessons and online instructions.
So, whether you're a beginner with WordPress or a seasoned master, SEO Engine should enable you to create a successful website for your digital marketing or program optimization firm.
14. Cloaking
Cloaking is a WordPress theme for relatively cheap SEO agencies. It is graphically clean, appealing, and modern marketing for SEO companies, SEM, Social Media Marketing, online marketing, email marketing, digital marketing, social media, and businesses.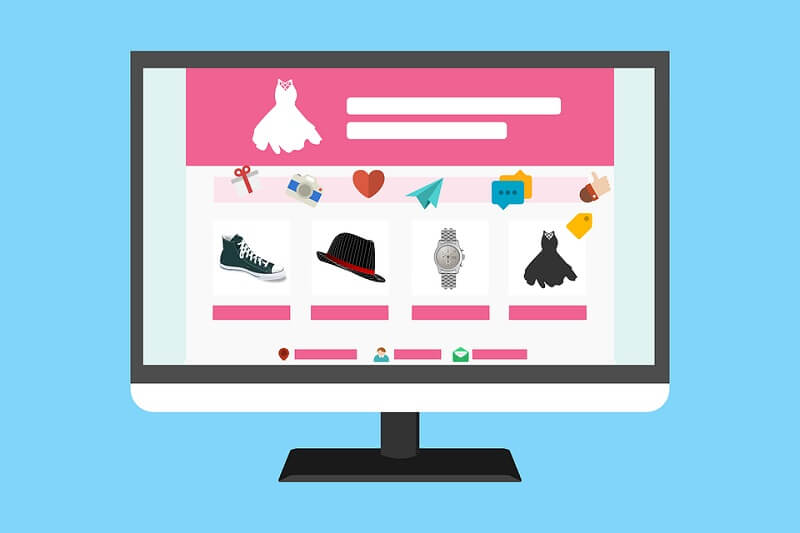 15. SEO Crawler
The SEO Crawler WordPress theme is an SEO business theme with a lot of functionality. Seo crawler perfect for SEO agencies, internet marketing, digital marketing, and social media websites, among others. SEO Crawler comes with three high-quality demos and various built-in inner pages, including service pages and portfolio articles.
So that's all from our side. I hope you liked this list of the 15 best SEO and digital marketing WordPress themes. Thank you for reading.