Website functionalities are necessary to make a website both engaging and easy to use by web visitors. As one of the first points of contact with people, making a good lasting impression is crucial.
If you are revamping your website or in the process of building a new one from scratch, this article is for you. Here we are sharing the top nine website functionalities you should include for your website.
Top 9 Website Functionalities You Need to Include
Let us dive into the top nine website features to build a highly functional and captivating website that will drive up your online presence.
Intuitive Navigation
At the top of the list is intuitive navigation. You must create an excellent user experience through thoughtful user interface design since this has a great impact on your website and business.
In addition, it is the bare minimum to ensure your web visitors can easily navigate from your home page to page A or B. For this, create a logical and straightforward web structure along with an easy-to-use navigation bar.
Site Map
Much like your web visitor, search engines need guidance too, or they will get lost on your website. That is why a sitemap is important since it is a structured list in a hierarchical format of every page. It makes it easier to crawl the website and understand the content.
Moreover, it makes it easier for search engine crawlers to find all web pages and get them indexed. This is crucial since indexed pages are the only ones that show up on search results.
Fast Load Times
In this digital age, people expect information to be delivered quickly. That is why not a lot of web visitors would wait around for a web page to load. That said, fast load times are one of the standards in website functionalities.
Prioritize website optimization by creating a streamlined user experience. This means avoiding fancy flash, music, unruly images, or obnoxious entry-point videos. But, more importantly, ensure that a web page should only take a few seconds to render.
Simple Page Design
Design is a crucial aspect of a website, especially for businesses since this is a way to show your brand. However, you need to strike a balance between good design and function.
You do not have to sacrifice one or the other. Opt to simplify a page design, make it more navigable, and get rid of unnecessary clutter. Make use of negative space wisely to avoid overwhelming the visual space and use concise language with content. Moreover, the on-page navigation element should be collapsible to further simplify and declutter a web page.
HTML and CSS
Hyper Text Markup Language (HTML) used for content and Cascading Style Sheets (CSS) used for design are essential components for website functionalities. While each serves its specific purpose, both are equally important to building a great website.
Search Tool
A search tool is one of the essential website functionalities. It is simple yet a very effective and helpful website feature. It enables web users to search for specific information and find relevant pages and information.
The search function is not only limited to the navigation bar but it does help make your website more navigable. Keep in mind, it should be smart enough to provide relevant results and it should be flexible enough to account for typos and alternative phrasing.
Cross-Platform Capabilities
Your website must be compatible with all browsers since web users can visit your website via Chrome, Firefox, Safari, Edge, Opera, and Explorer. To do this, you need to use code that works seamlessly across different platforms.
Moreover, it is also vital to make your website mobile-friendly. Web users access the internet and visit websites on both desktop and mobile devices. As such, your website should be able to automatically adjust to different screen sizes, and resize webpages properly for the optimal user experience.
Suitable Color Scheme
Choosing the right color scheme for your website is vital. Colors convey the desired ideas and feelings to your users about your business. They play a significant role in shaping your brand's perception so make a thoughtful selection.
A simple color theme is recommended to avoid overwhelming web pages visually. Moreover, it ensures that users can easily distinguish different features.
Consistency Throughout the Website
Another important thing is that the design should be consistent for all web pages. This is a basic must-do since web users should be able to navigate your website with ease.
Moreover, consistent design shows your brand is trustworthy, reliable, and legitimate. Keep in mind, while you do not have to sacrifice creativity, make sure to still build a clean and visually pleasing website. A way to do this is by limiting the number of font variations and page layouts to make it easy to read, navigate, and improve your website's overall usability.
Images and Other Content
Incorporating images in your website can enhance readability and provide visual examples of your content. Just make sure these are consistent and align with your website's theme, brand design, and visual elements, like your color scheme and font choices.
Instead of using the same few images repeatedly, aim for a consistent style instead. However, make sure to avoid using overly generic stock photos. While it is technically okay to use stock photos, it is better to select those that are unique and not overused by multiple websites.
Ensure the Website is Functional for Everyone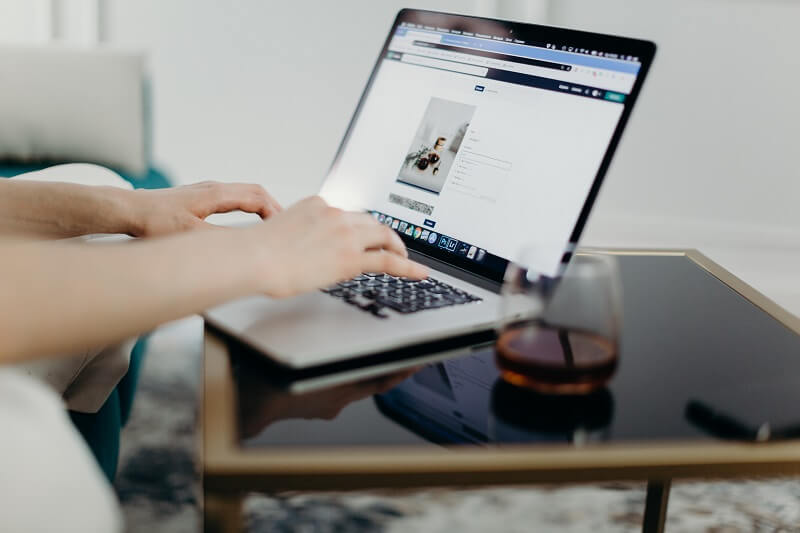 Website functionalities can help build a user-friendly website that creates a great user experience that caters to all visitors. To do that, make sure to put yourself in your visitor's shoes. What design makes sense? What do you want to see? And, what can make it easier for you to get from page A to page B?
With that said website functionalities like intuitive design, accessibility, and compatibility with assistive technologies can help improve your website. For one, creating a positive first impression can immediately make your business reliable, trustworthy, and legitimate.
Author Bio: Flexisource IT provides a gateway to top-caliber fully managed IT teams dedicated to servicing Australian businesses and startups to scale up and grow rapidly.