Yahoo Messenger is a communication software that is specially made for the ones customers who want the fastest and easiest way to speak and exchange a lot of photographs, animated GIF and videos immediately.
Here are some of the best Yahoo Messenger Alternatives to help you improve your messenger marketing in 2023 for Android, iPhone, Windows, Android Tablet, Mac, and more.
Also See
Telegram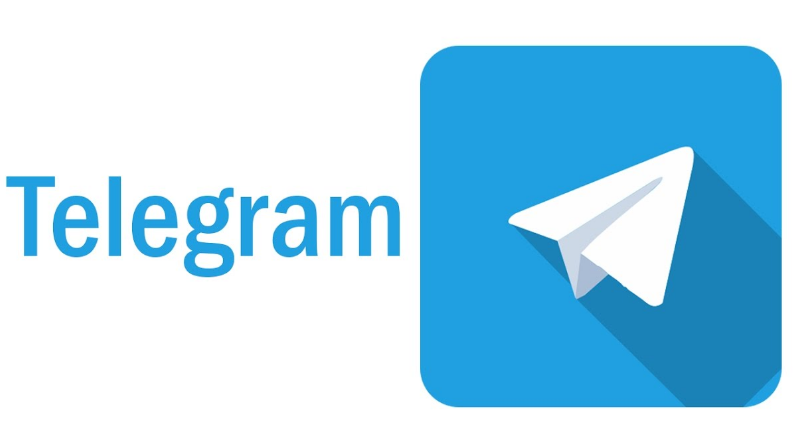 Telegram is a messaging app with a focus on speed and security. It's super fast, simple and free. It is like SMS, but more powerful.
Skype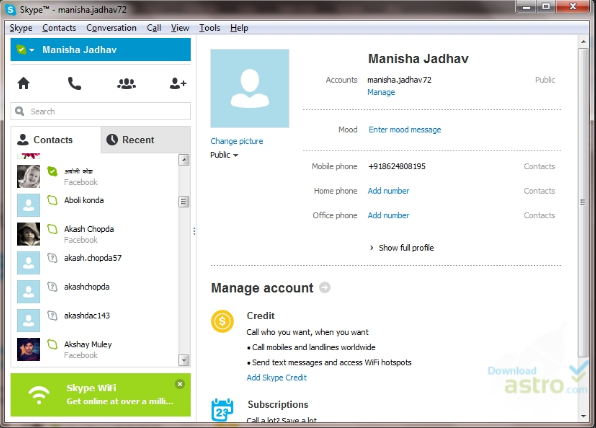 An instant messaging app that provides online text message and video chat services.
Hangouts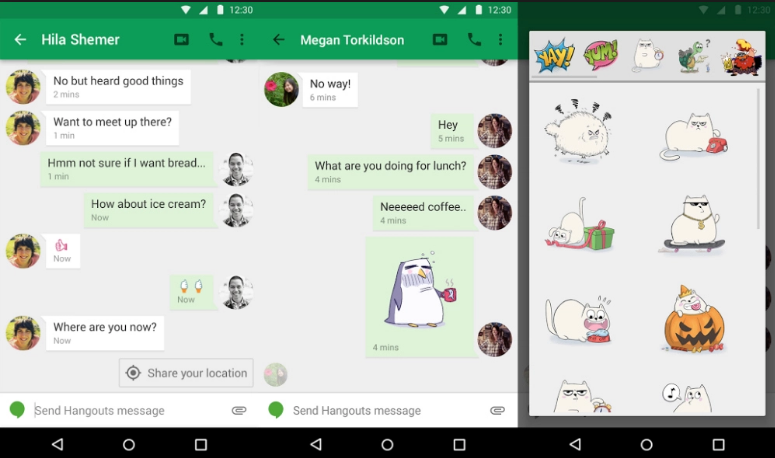 Hangouts is a messaging app that lets you send and receive messages, photos and more, and even start free video and voice calls – one to one or with a group!
Signal
Using Signal, you can communicate instantly while avoiding SMS fees, create groups so that you can chat in real time with all your friends at once, and share media or attachments all with complete privacy.
Pidgin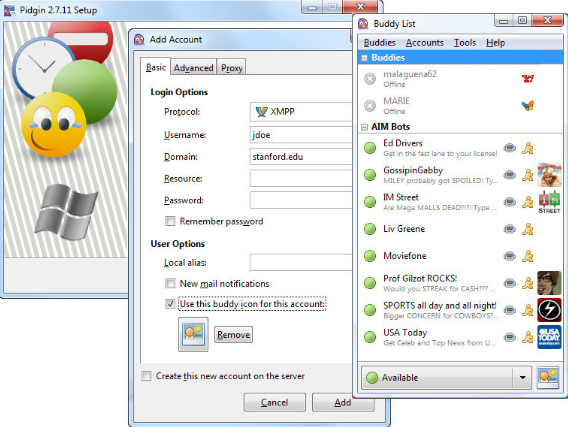 Pidgin is easy to use, multi-protocol chat client used by millions. Connect to AIM, MSN, Yahoo, XMPP, and more chat networks all at once.
Tox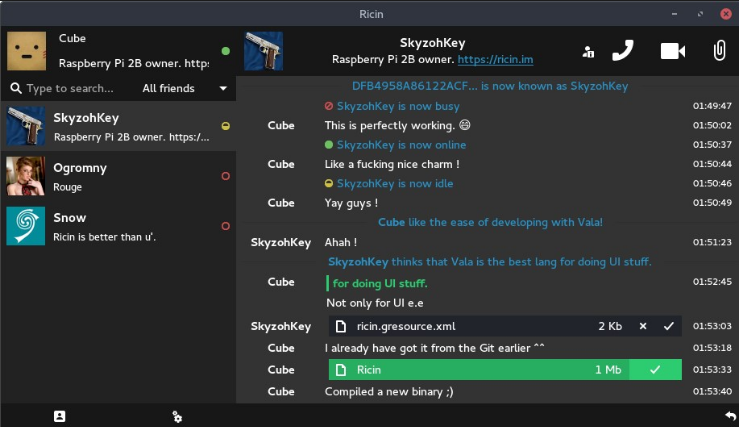 Send messages, files, create groups and make Tox to Tox audio and video calls. Securely.
WhatsApp Messenger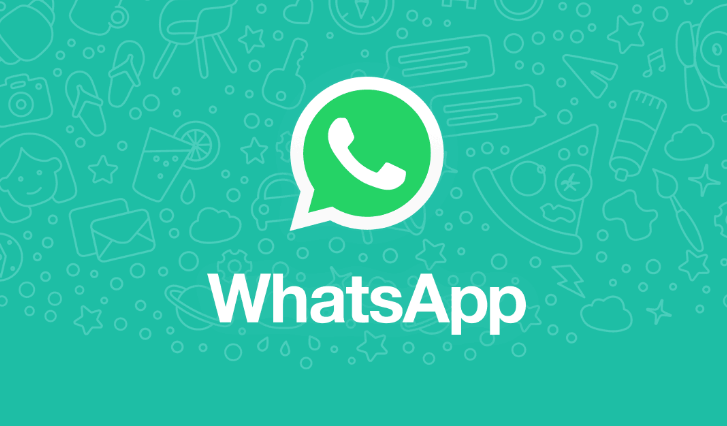 WhatsApp Messenger is a cross-platform mobile messaging app which allows you to exchange messages without having to pay for SMS.
Wire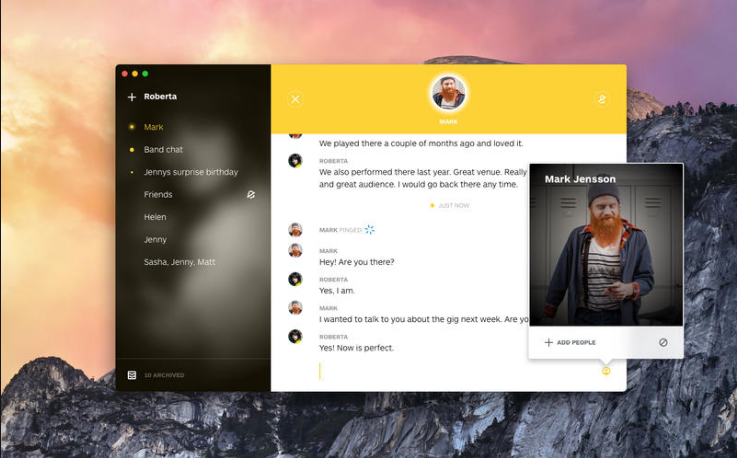 Wire is a secure and private messenger for phones, tablets, and desktop. Crystal clear voice and video calls, private group chats, file sharing, audio, and video messages.
Jitsi
Jitsi (previously SIP Communicator) is an audio/video and chat communicator with full end-to-end encryption that supports protocols such as SIP, XMPP/Jabber, ICQ.
Facebook Messenger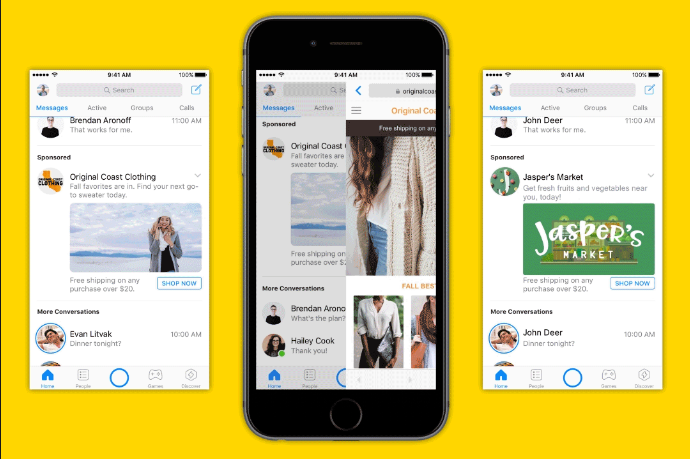 Facebook Messenger is a faster way to message. Reach friends right on their phones, get and send messages fast, message everyone at once and more.
Ring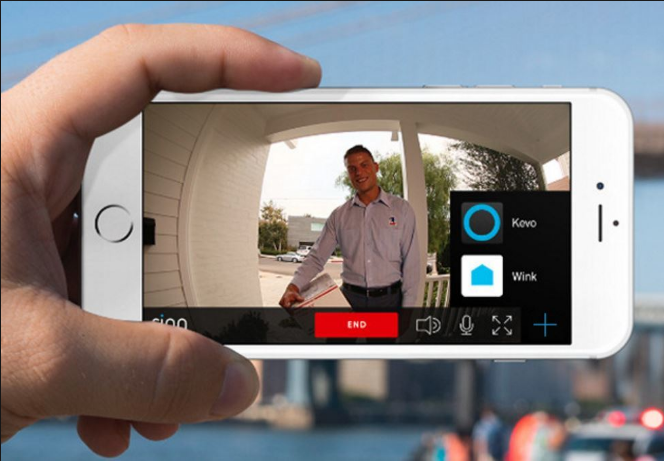 Ring gives you full control over your communications and an unmatched level of privacy.
Trillian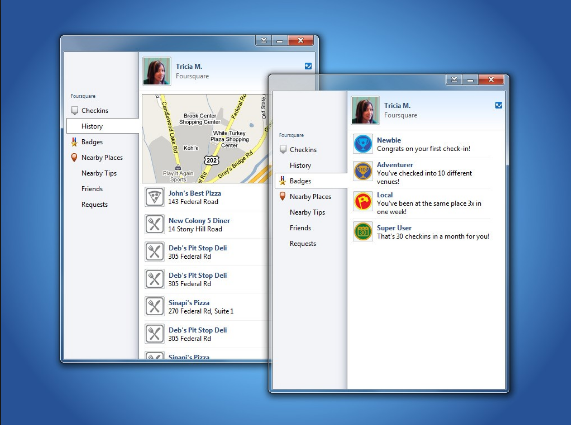 Trillian is an instant messaging app that works on phones, tablets, and desktops while keeping your chats neatly synchronized between all of them!
Adium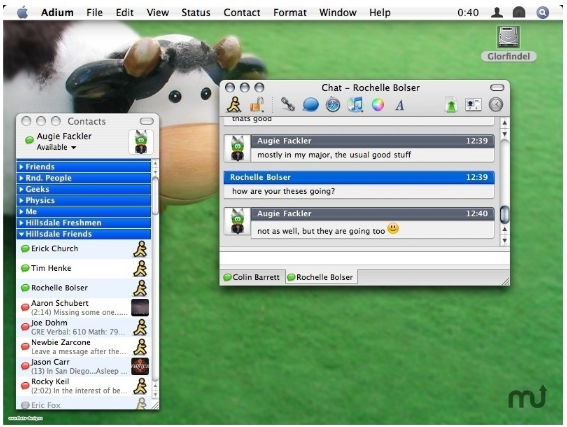 Adium is a free and open source instant messaging application for Mac OS X, written using Mac OS Xs Cocoa API, released under the GNU GPL and developed by the Adium team.
Zulip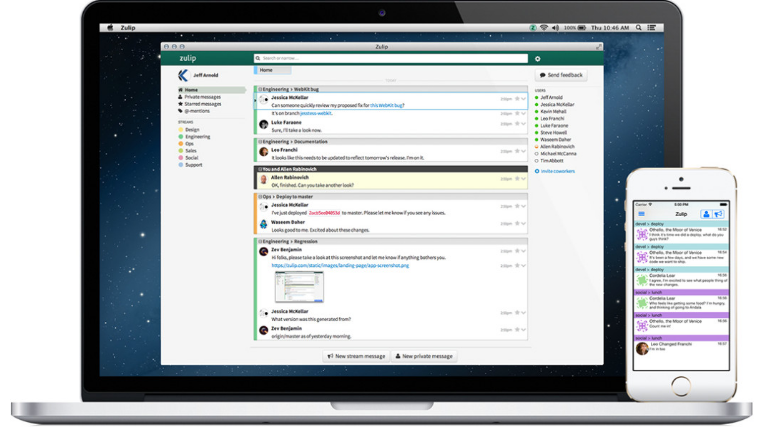 Zulip is a group chat app. Its most distinctive characteristic is that messages are threaded by topic, helping you have long-running, organized conversations.
appear.in
See up to 8 friends on live video while chatting with them! Create your own room (appear.in/your-room) and send the link on chat, Facebook Messenger, SMS or email to invite people.