Hey guys, are you looking for the best free image compressor tools that you can use in 2022? If yes, then keep reading this article.
With advanced professional-grade cameras and image and video editing tools, almost everyone wants to deliver high-quality content to their followers. Likewise, WordPress users are also deliberately trying to boost their viewer's user experience by delivering high-quality images. However, using large High-quality images affect the website performance.
Also, many online social media platforms, such as WhatsApp, WeChat, Telegram, Twitter, etc., include image size restrictions. These restrictions prevent you from uploading or sending larger image files. Therefore, image compression is required to deliver high-quality images and make the website load fast and responsive while retaining the best user experience.
In this article, we have gathered the 8 best free image compressor tools that compress images while maintaining their quality as well as possible.
List of Best Free Image Compressor Tools
1. Compressjpeg
2. TinyPNG
4. Kraken
5. Optimizilla
6. CompressNow
7. iLoveIMG
8. Online Image Compressor By apowersoft
1. compressjpeg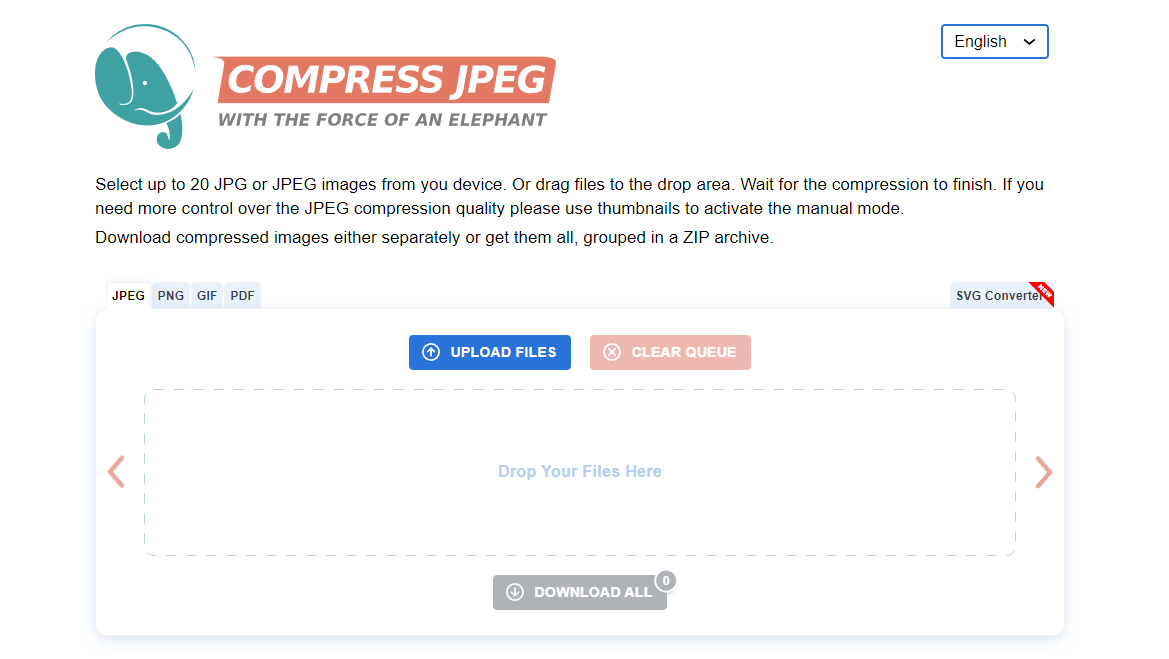 Compressjpeg is a free tool for image compression. You can compress 20 images at one time and download all images at one time after compression in zip format. You will receive the compressed image in a few seconds. It's really cool tool.
2. TinyPNG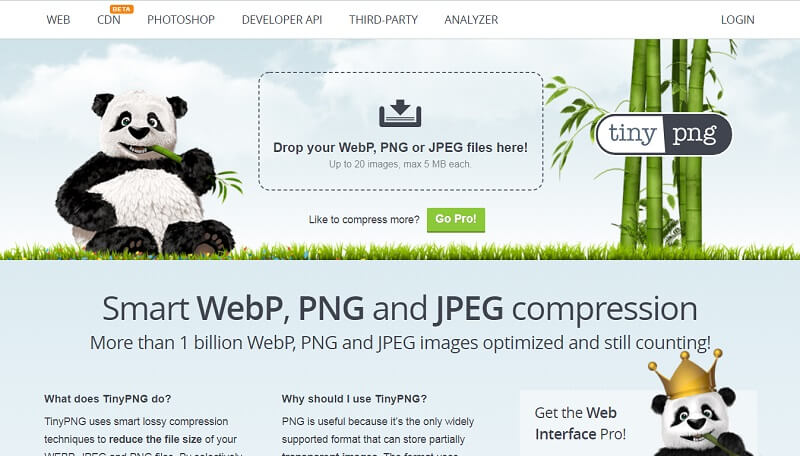 TinyPNG is a widely used, famous image compression tool that lets you upload up to 20 images in bulk at a time with a file size of a max of 5 MB. You can easily compress PNG and JPEG image formats with TinyPNG. In addition to this, you can easily download compressed files to your computer or save them to Dropbox directly.
TinyPNG is the best for file sizes up to 5 MB. For file sizes greater than 5 MB, you will have to buy its premium version. Also, for WordPress users, TinyPNG is available as a free plugin.
3. Online Image Optimizer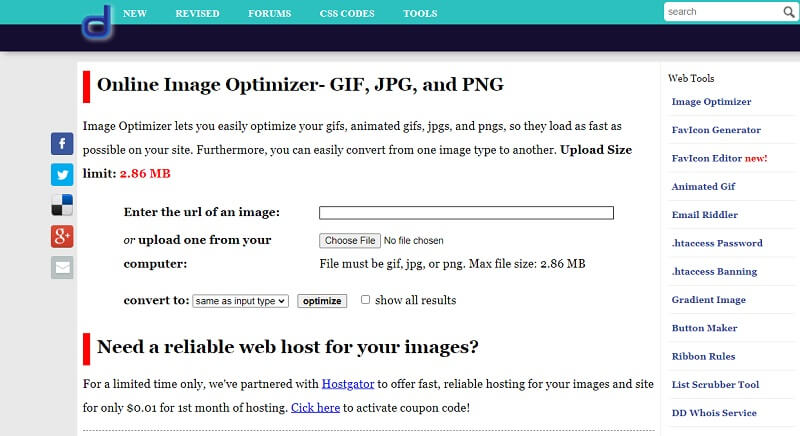 This powerful free image compressor lets you compress files such as JPG, PNG, and GIF., into highly optimized JPEG up to 2.83 MB. Also, Online Image Optimizer offers single file compression of JPG, PNG, and GIF file format, and you can download your compressed images into a zip archive.
In addition to this, Online Image Optimizer also gives you the option to upload image files from your computer, or you can enter the URL of the image into its interface. To use this tool, upload your file from the computer or enter the URL of the image. After that, it will compress the file into a highly optimized image automatically.
4. Kraken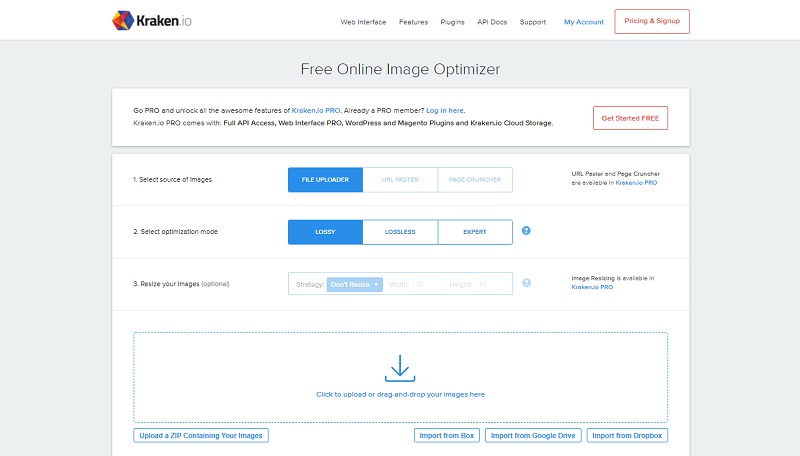 The next tool on our list of the best free image Compressor tools is Kraken which allows image compression up to a file size of 1 MB. Also, Kraken allows you to upload single or zip archives from your computer, dropbox, and google drive for image compression. For WordPress users, it is available as a free WordPress plugin.
On Kraken, drag and drop your file on its interface or click to upload, and it compresses your file automatically. In addition to this, Kraken gives three levels of compression-
Lossy – File size reduction up to 90% slightly affects the image quality. (highly recommendable)
Lossless – File size reduction of up to 20% does not affect the image quality.
Expert – allows manually assigning or changing parameters for image optimization.
5. Optimizilla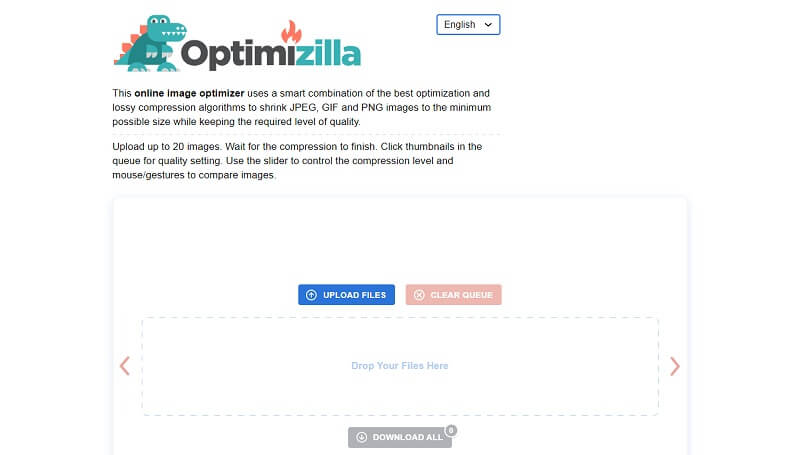 Optimizilla is another powerful image compressor that compresses JPEG, GIF, and PNG files formats. It uses advanced combined algorithms of optimization and lossy compression for images compression. Also, this tool lets you manually alter the image quality if you do not like the default compression mode.
Furthermore, Optimizilla allows you to download all the images either one by one or batch download in bulk. You can compress up to 20 images at a time with Optimizilla. It puts each newly uploaded image in the queue and then compresses them through lossy compression for best results.
6. CompressNow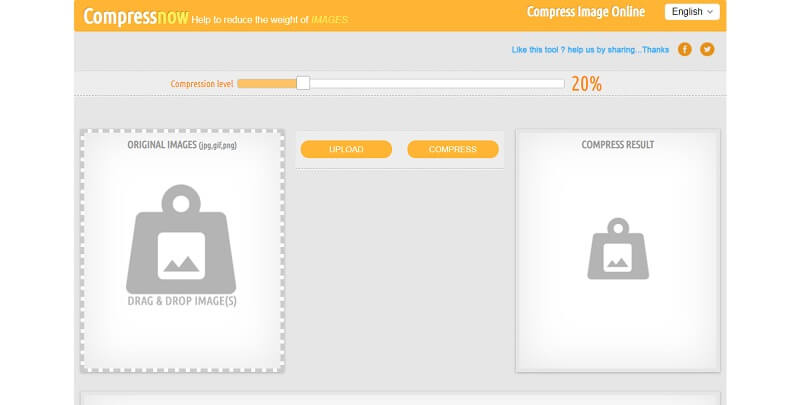 Unlike Optimizilla, CompressNow operates on a single optimization level for all the uploaded images. Therefore, it is best for those who need the same compression level for all images. Also, its interface is easy to use, and this tool is best suited to PNG, JPEG, and GIF images file formats.
Upload your target image file in bulk or one by one from your computer, and set a compression level to compress the image file. In CompressNow, you can upload up to 10 files at a time and download compressed image files as a zip.
7. iLoveIMG
iLoveIMG is a handy multi-purpose image resizing and optimization tool. With its easy-to-use interface, you can easily manage the image quality, width, and format of the compressed image. iLoveIMG offers best results with .jpg, .png, .svg, and .gif, file formats.
This image compressor is very easy to use. Just upload or drag and drop your images, and it automatically compresses and downloads the image. You can also share the download link with others directly from its interface.
Besides this, you can also Resize, Crop, Convert and Watermark your image with iLoveIMG.
8. Online Image Compressor By apowersoft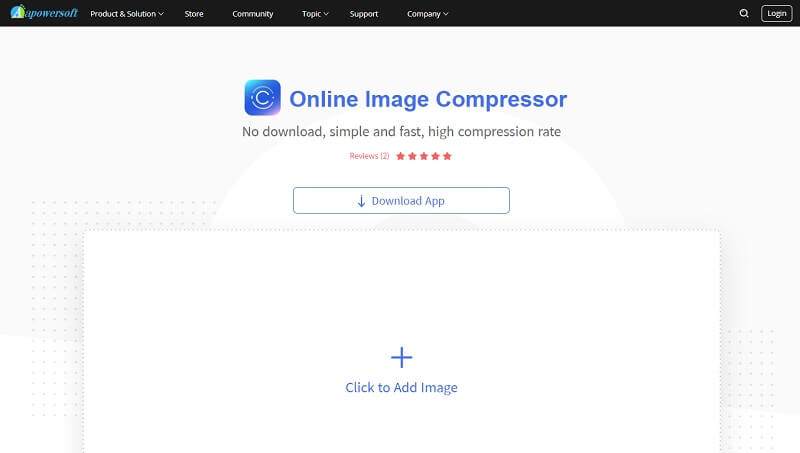 It is one of the best image compression solutions for JPG, JPEG, PNG, GIF, and TIFF images. It is online image compression and optimization tool entirely free to all users. Furthermore, this image compressor lets you select the type of compression and the output format of the file being compressed.
You can upload the target image on its interface from your computer or drag and drop it directly. After that, click the "Compress" button for image compression. In addition to this, it also gives you the option to download your newly compressed images as a Zip archive.
Conclusion:
Image compression is a method of reducing image size while maintaining image quality. And now you know why image compression is necessary. You can try these eight free image compressor tools and share your experience with us. Also, if you think we missed any tool in our list or have any suggestions regarding it, please reach out in the Comment section below.