Growing a successful personal injury practice requires a strategic approach to lead generation and client acquisition. With countless firms vying for potential client's attention, it's essential to implement marketing tactics that help you stand out from the crowd.
This begins with understanding what potential clients are searching for and ensuring your practice is front of mind when they need legal assistance following an accident or injury. In this guide, we will explore various lead marketing strategies that can help you attract and convert more high-quality prospects into retained clients.
From optimizing your online presence and content marketing to client referral programs, we will cover best practices for generating a steady flow of qualified leads.
By focusing your efforts on the highest-converting activities, your personal injury practice can gain a competitive advantage and see sustainable growth over the long term.
5 Effective Personal Injury Marketing Ideas to Grow Your Practice
For any personal injury practice to thrive, effective marketing strategies are key to boosting your visibility and client base. When implemented correctly, these personal injury marketing [5 ideas to grow your practice] strategies provide a significant competitive edge for you. They will help you establish a more robust, structured approach to reach more potential clients.
Grow a Well-Optimized Website
One of the most impactful ways to attract new clients is through an optimized online presence. In today's digital landscape, most personal injury clients will first look online to search for law firms. Therefore, establishing a well-optimized website should be your top priority.
On the website, you can intelligently pitch out your legal expertise and attract clients. Meanwhile, your website should be easy to navigate and add calls to action strategically to convert visitors into clients.
With a well-optimized website, you can adopt other marketing methods like content marketing and search engine optimization, among others.
Content Marketing
This involves creating and sharing relevant content to attract your target audience. This could include informative blog posts, articles, and infographics that address common legal concerns and provide solutions. By doing this, people searching for relevant keywords you have written can easily find your website.
Search Engine Optimization [SEO]
Effective SEO practices ensure that your website ranks well for relevant keywords, making it easier for potential clients to find you when they search for legal advice or representation in your area.
Therefore, having a website will position you as an authority, as a personal injury attorney, and help you build trust with potential clients.
You can learn more about SEO by visiting https://searchengineland.com/guide/what-is-seo.
Be Active on Social Media
Utilizing social media platforms allows you to showcase your expertise as a legal practitioner by sharing informative content and engaging in intelligent conversations. You can share educational posts like personal injury laws, common legal issues, and legal tips. Demonstrate your capabilities by sharing your case successes and clients' testimonies. Also, you can engage in events like Twitter spaces with like-minded individuals to educate the masses on their legal rights.
Social media platforms like LinkedIn, Facebook, and Twitter are excellent for networking and building your professional presence. But that's not all about it, you also get recognized as an expert personal injury attorney and attract clients.
Incorporate PPC Ads to Get Clients
You can also advertise your firm through Pay-per-click (PPC) marketing. This is an excellent way to reach a variety of potential clients. The most popular service you could use for your PPC campaigns is Google Ads. Starting a PPC Ads campaign is prolific as you can see results quickly. Click here to learn more about PPC marketing.
To start a Google ads campaign, you simply need to create a compelling Ad copy, set a budget, and configure your campaign settings. You should track your performance daily and effect changes whenever necessary. If you don't have the time to track it, you can hire the service of a PPC marketing agency to handle it.
Start Video Marketing to Build Authority and Rapport
The popularity of video marketing keeps increasing daily. A lot of businesses continue to leverage the potential of this strategy, including lawyers like yourself. You can create educational videos by providing legal information and engaging with others by answering questions. With video marketing, you can establish trust with your audience and widen your reach.
To create professional videos, you can use your smartphone or computer. Then get someone proficient in video editing to edit your videos and make them polished. These videos can be published on your website, social media channels, and even video-sharing platforms like YouTube.
Video marketing helps humanize your practice; making you more relatable to potential clients and increasing your online visibility through search engines and social media algorithms.
Utilize Referrals from Your Existing Clients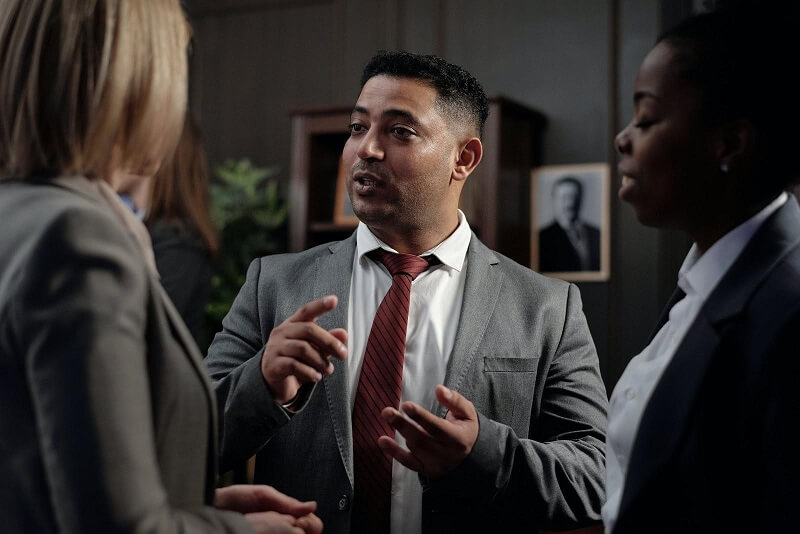 Your satisfied clients can be your best advocates. When you successfully represent a client in a personal injury case, you should ask them for referrals. Happy clients are more likely to recommend your services to their friends and family who may need legal assistance in similar situations.
You can also make it easy for clients to refer others by providing them with referral cards or creating a referral program that offers rewards for successful referrals. Referrals from satisfied clients can be a valuable source of new clients for your personal injury firm.
Final Words
Just like every other business, a personal injury firm requires effective marketing strategies to stand out. Due to the competitiveness of the niche, you need to incorporate marketing tactics like the use of social media, video marketing, and content marketing, among others to attract clients to your firm.
By embracing these strategies, you can not only increase your online visibility but also establish trust, showcase your expertise, and connect with potential clients on a personal level.