In this article, I have listed the 6 best property public records search platforms for your new website. So keep reading.
Real estate is a profitable niche and you don't need to be an agent to gain profit here. There are a lot of ideas coming up when you are searching for how to enter it. It's an amazing idea to build the property catalog and attract agents not only with the premium placements but also with a wide database of properties in your business area.
But how to get the details for each property you find online? Here a real property lookup platform is a spot you can start from and get in-depth information on each house or a building you are interested in. So without wasting time, let's start our list of the best property public records search platforms.
Best Property Public Records Search Platforms:
1. Radaris
2. PeopleLooker
4. Melissa Data
5. Check People
6. Rehold
1. Radaris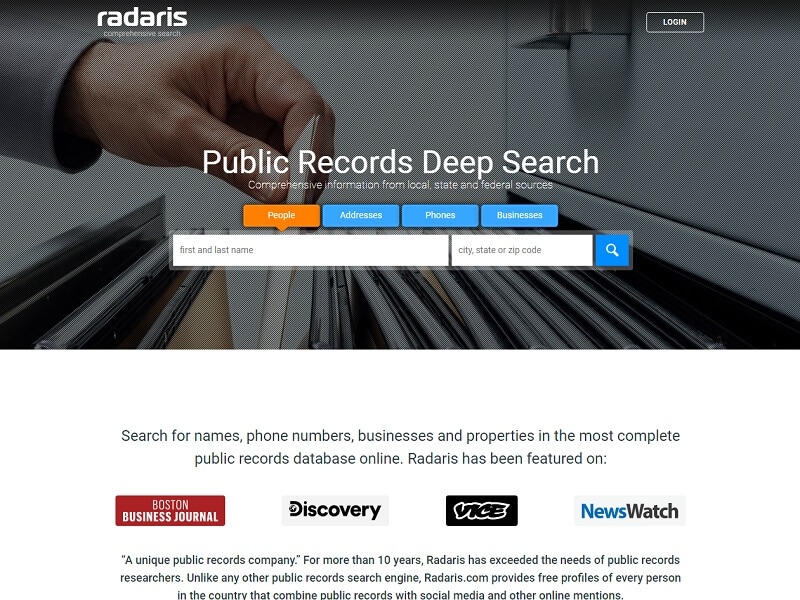 It is an open record web crawler for data about properties, people, and organizations. The information available here is collected from the biggest suppliers in the country.
After that, it has been powerfully incorporated to appear when a user looks for details. Scan for the property details by entering the address, and you will have updated information about it.
The platform lets you collect data of background checks, people searches, etc. It gives you information like owner name and address, occupied indicator, phone number, transfer information, property characteristics, site and tax information, etc.
2. PeopleLooker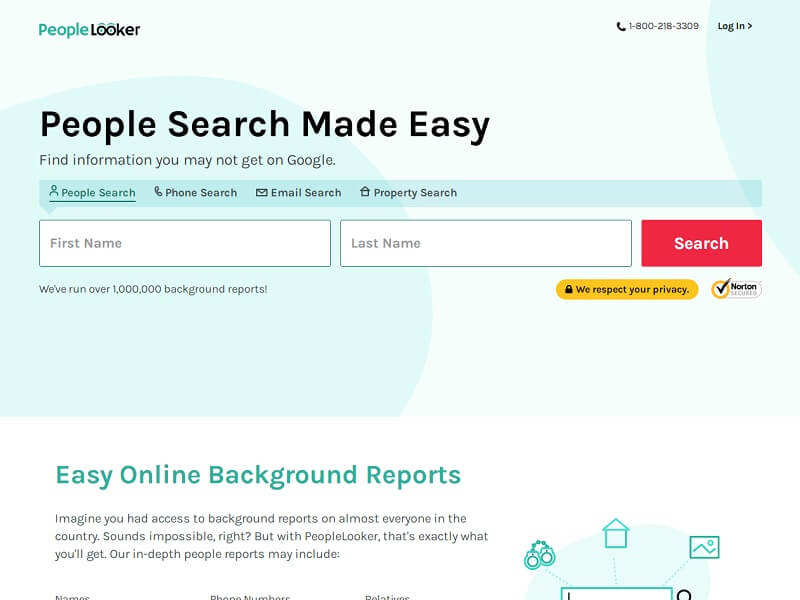 It is another website where you can find information about the property you plan to buy. The company maintains transparency, and the database is collected from state, county, and federal public records.
Individuals can use standard data on the site to find an email address, phone number, tax information, school nearby, etc.
To start the process, you have to place the physical address and include other information, like name, street number, city, and state. It will deliver all the information, and then you can know the status of the property.
3. PeopleFinders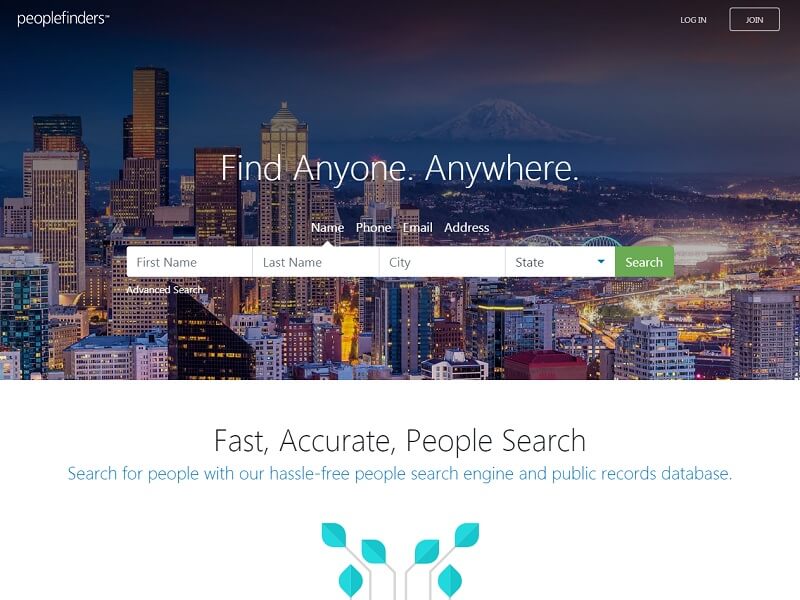 Established in 1988, the firm collects data of people they can present to users when searching for it. The page has several ways to conduct a search process. The report generated will contain data based on the things you have selected.
The process is faster, and the result is presented after going over enormous data. It also gives you all the details of the property, and you can download the report also. After collecting the information, you can go for it if you find the property is worthy enough.
4. Melissa Data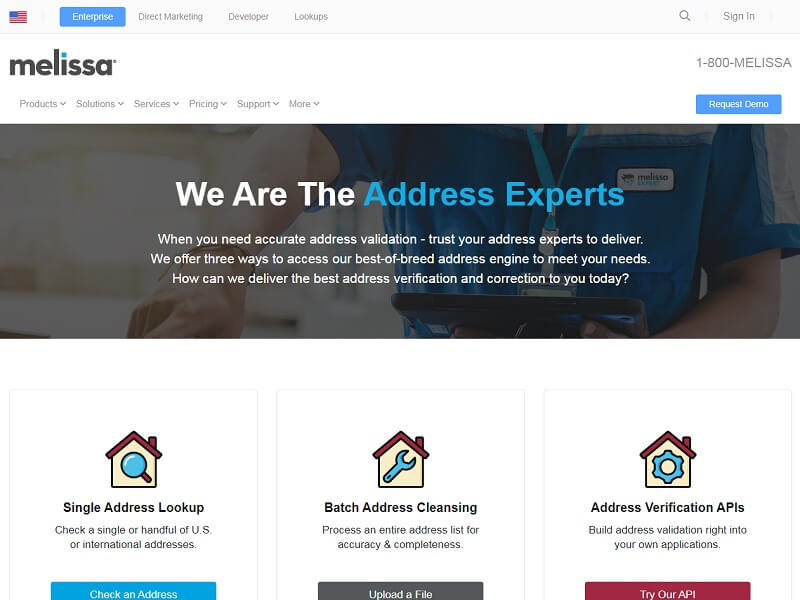 Use the platform to find detailed information on the property to conclude whether it would be the right decision to make a purchase. The site is user-friendly, and by entering the address, city, zip code, etc., you can find more accurate details of the owner.
If there is any unpaid tax or any other thing that does not suit your requirement, you can ignore it. The property report you get from the reputed website includes details like foreclosures, schools nearby, prior sale information, facts about the property, and so on.
5. Check People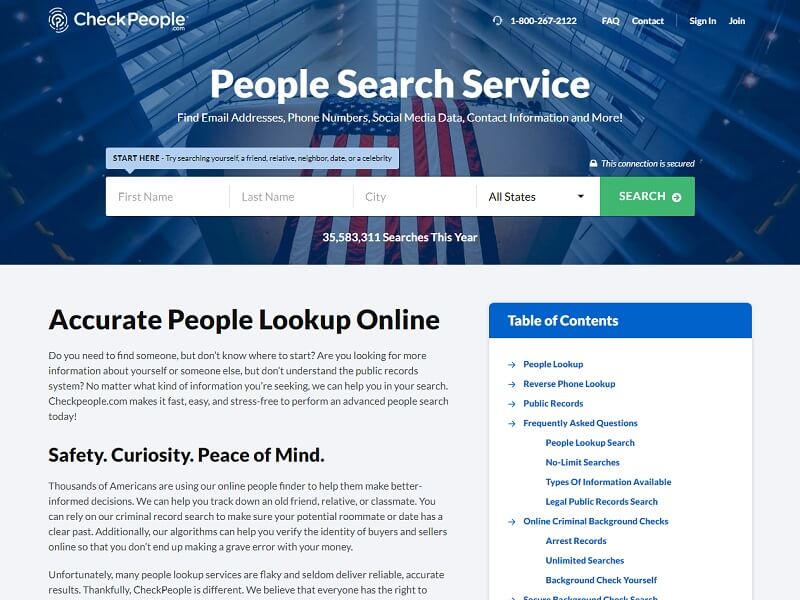 You may feel like it is only to search people using phone numbers by hearing the brand name. But it can be used to collect details on the land also. It is a great way to decide which location will be best for your business, and you can't stress-free.
There is no limit on searches, types of information you get here, background checks, and tax details. The website has tried its best to keep things as simple as possible to use them to the fullest.
6. Rehold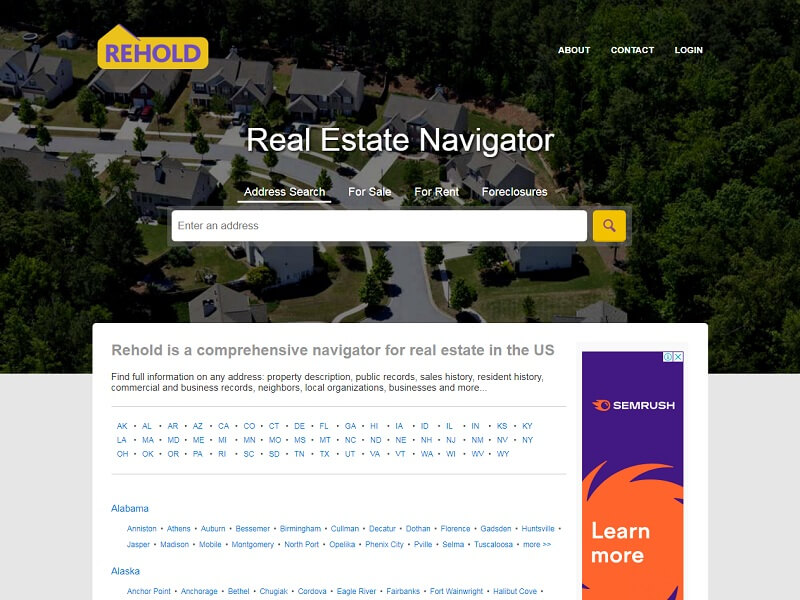 One more famous name in this industry is Rehold, where you can enter the address and check the details. Scan information on the owner, address, public record, sale history, local organizations, schools, etc.
When you have updated information on the locality and the property, it makes the entire process easier. Numerous people have used the platform to ensure they are investing in the right place. It has an updated standard database, so you do not have to look for other locations.
To Sum Up
These are only the top ones having the biggest databases of properties in the US. If you are a technically savvy person and plan to crawl the details from various sources, you should be aware that real information costs a lot. So it's better to use these tools and grow the business and then roll up for the paid premium databases.
So that's all from my side I hope you liked this article on the 6 best property public records search platforms. Furthermore, if you like this article then please share it with your friends and social media followers such as Instagram, Facebook, etc.